Remy Ma Defends Nicki Minaj on this Week's 'State of Culture'
Published Sat Aug 24 2019 By Chester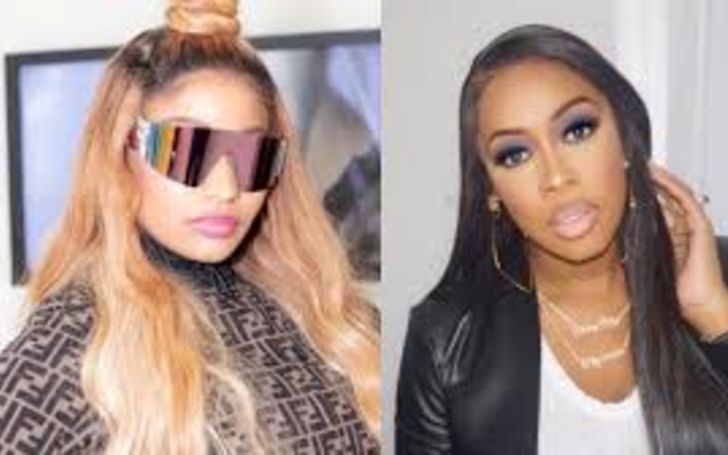 Between so much of controversies and backlash, Nicki Minaj's recent dealing with Remy Ma supports the Starship hitmaker.
Prior to the news 'The Breakfast Club' show host Charlamagne The God recently settled down the misunderstanding between them with Nicki Minaj and seems like Nicki is finally breathing the air of peace.
Now the co-host of Revolt TV Remy Ma shared she understands where Minaj, 36, is coming from Queen Radio last week.
Check Out: Joe Budden, Nicki Minaj & Queen Radio, Jay Z & the NFL & More | State Of The Culture S2E3
State Of The Culture presenter said,
"Well, it's her show," "And if I can get someone that has been pissing me off for the past couple of years to sit there and tell them to "'Shut the f*ck up' and make sure that they are shutting the f*ck up, and turning their mic off and black on them and know that nothing is going to happen, and that they're going to be [sit there] like, "Can I speak?" or "Can I respond?" I'm going to wyle on you. AND I got Pap standing right there?! Absolutely… I'm going to go all the way in.
The Bronx rapper sympathized's Nicki point of view despite how aggressive her delivery was. The reality star shared,
To feel like people who were supposed to be your friends or people that you thought was cool with you, and then they say some left-field sh*t. You be like 'Damn, I thought we was aight.' I know that feeling, it's upsetting. It makes you angry. It makes you want to come for them.
"I watched it, and I felt some of the things she was saying because I know how that feels," Remy continued.
Those of you who are scratching heads and unfamiliar with the news, the rap star Nicki had to deal with hefty problems initially starting her controversial feud with rapper Cardi B, then about his soon to be husband Kenny Petty backlash to the recent accusation using ghostwriters by Bhad Bhabie.
After the Anaconda hitmaker was accused of writing ghostwriter which she shortly took to her social media and fired some words back.
We are happy the MEGATRON hitmaker is finally getting support from some of media fellows. Time has not been kind with the rapper as her longtime friend and label mate Drake even deceived her for choosing Cardi over the show.
We wish Minaj who boasts a staggering net worth shortly gets free from of all these problems and finds peace and harmony. FYI, Nicki's new drop with Megan Thee Stallion topped the Rolling Stone #1 chart. Congratulations, Nicki.
-->