Renee Parsons - Some Interesting Facts to Know About American Entrepreneur Bob Parsons' Wife
Renee Labelle Parsons (née Renee Labelle) is an American Businesswoman and Philanthropist; however, she came into prominence after marrying one of the website domain reseller giant GoDaddy CEO, Bob Parsons. Currently, Renee is working as the event manager for the GoDaddy.com.
It doesn't mean the wife of a 69-year-old businessman is equally gifted as her husband. Renee Parsons, who is the executive of YAM Worldwide businesses, takes care of more than partner organizations along with her husband, Bob Parsons.
There are some interesting facts you should know about the entrepreneur and passionate philanthropist. So, let's just find out just that.
Renee Parsons Grew Up in the Midwest
Renee Parsons grew up in the Mt. Pleasant, Midwest; she was born to Bart LaBelle and Marilyn Sassaman.
Source: AZBigMedia
Renee Parsons, who hails from Mt. Pleasant, Midwest, had a very low-key start to her career; however, she started working from an early age. Renee thinks her parents are the biggest inspiration for her as they were in the hospitality business. Parsons began working in her parents' restaurant from the age of 13.
Also See: Denise Milani and Husband Jerry Trlica - Are They Still Together?
The entrepreneur, who is the daughter of father Bart LaBelle and mother Marilyn Sassaman, felt she should continue in her family's footsteps and decided to get a degree in the field, which, eventually, she did. Renee bagged a BA in Hospitality and Business from Central Michigan University; the entrepreneur spent a fair share of her life in the business.
Renee Parsons Always Wanted to Help Others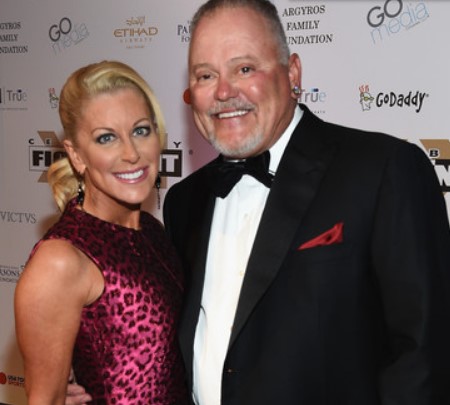 Renee works as the Event Manager for GoDaddy and Bob Parsons is the CEO of the company.
Source: Zimbio
When you are in a hospitality business, you kind of develop a nature of helping others in need, that really what hospitality is all about. As Renee had spent a great deal of time on the field, she wanted to combine her work with her passion of helping others.
To fulfill her desire, Renee joined the GoDaddy team to launch its Corporate Events department. Within the span of one year, she expanded the department to include community outreach efforts.
Also Read: Meet Michel Varisco Gleason; Former NFL star Steve Gleason's wife
Renee's passion was not limited to one field; her interest in architecture and design led to the development of the new PXG house, Villas and Spa, and Fitness centers. Moreover, Renee was also a board member of 'Make-A-Wish Arizona,' 'Hualalai Ohana Foundation.' From all these, you can pretty much guess how dedicated Renee is on her work.
Renee Parsons and Bob Parson Tied the Knots in 2009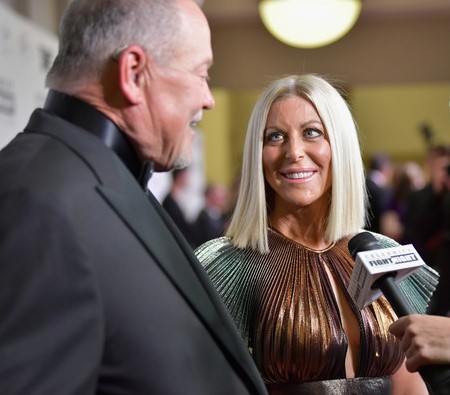 Renee Parsons and Bob Parsons married on 24th October, 2009. The couple now also helps manage Scottsdale National.
Source: Zimbio
Renee Parsons and Bob Parsons met in 2009; however, it's unclear if the couple fell in love before they start working together or after, but the couple tied the knots on October 24, 2009, at Keswick Hall in Keswick, Va.
Minister Brian Purcell officiated the couple's wedding ceremony. During the ceremony, the bride wore a Monique Lhuillier gown. The couple's wedding was a traditional ceremony, where 145 guests made their appearance. The couple don't share any children; however, Bob has a son, Robert Sean Parsons, from his previous marriage
Recommended: Interesting Facts about Singer Jimi Westbrook; Who Is His Wife?
For more information on your favorite celebrities' lifestyle, stay tuned to Glamour Fame, and don't forget to sign up for the newsletter.
-->