Who is RHOC star Gina Kirschenheiter Dating?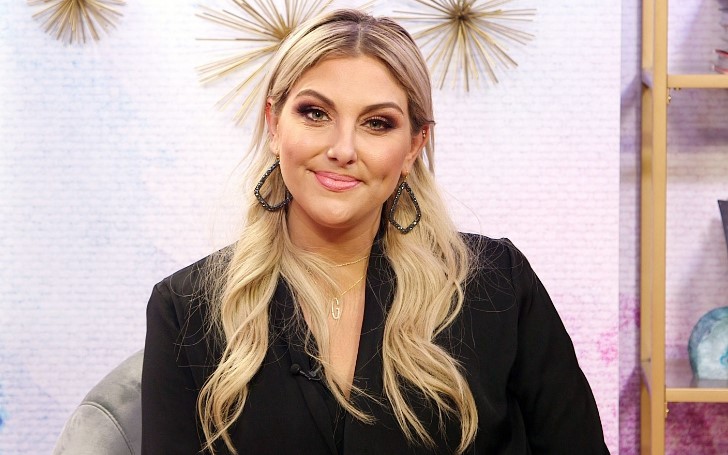 Gina Kirschenheiter is a 'Real Housewives of Orange County' star who joined the cast from the 13th season. Hailing from Long Island, Gina is pushing herself to make her life better.
More recently, Gina Kirschenheiter, 35, is making the round of tabloid when the reality star said all this time she thought Vicki Gunvalson and Kelly Dodd are the same people. Well, she can be funny sometimes.
Gina is one of the most loved personalities when it comes to RHOC; the reality star had her shares of ups and downs in her relationship with her ex-husband, Matthew Kirchenheiter. But recently, Gina is dating someone new, let's find out who the lucky guy is.
Gina Kirchenheiter is dating Travis Mullen
It was a magical moment for Gina Kirchenheiter and her fans. On September 30th, 2019, the RHOC star revealed her new boyfriend, Travis Mullen.
Also See: Kristin Chenoweth dating life; Has never been married
The 35-year-old reality star took to her Instagram and revealed her beau. Gina uploaded a picture of her and Travis sitting at some outdoor cafe, while both seem to laugh their hearts out.
Gina wrote a caption that read, "Always find a reason to laugh. It may not add years to your life but will surely add life to your years."
Gina's announcement came a year and a half after she filed for divorce from her ex-husband, Matt. Talking to one of the media outlets, Kirchenheiter said, "t's just been a couple of months. So it's still new, but we definitely spend a lot of time together."
She further added, "We got set up through a friend, and I don't think either of us were expecting to like each other, you know? We just did, and it's really easy and comfortable. He's a great person. He's a really good guy, really sweet, really kind and it's nothing like I've ever really experienced before. I'm just really enjoying being with him, and he's pretty rad, so we'll see what happens."
Gina Kirchenheiter and Travis Mullen, Both Have Children From Their Past Relationship
Gina Kirschenheiter shares three children Nicholas, 7, Sienna, 5, and Luca, 3, with her ex-husband, Matt Kirchenheiter. Even her new boyfriend, Travis Mullen, shares three children from his previous relationship.
According to Gina, Mullen's kids' age is similar to her children's age (8, 5, 4 ). Gina, in an interview, said, "He has kids as well, so that's good. Everyone gets along. Our kids are, like, the same age, too."
Travis Mullen Changed Gina Kirchenheiter's Perception on Marriage
Watch: RHOC's Gina Kirschenheiter Opens Up the Current State of Her Relationship With Matt (Exclusive)
As we all know, Gina Kirchenheiter's ex-husband did not treat her really well. The former couple is divorced but still has some drama left. The two reconciled briefly after their tensed relationship but did not last long.
Also Read: Jonas Brothers Wives - The Complete Details!
Gina even revealed she slept with her ex-husband after their divorce, but Matt was just using her, according to the reality star herself. We think they are better off each other and guess it was all for a good cause.
Kirchenheiter revealed she had given up all hope on marriage and relationship because of her previous relationship. All that, however, changed when she met Travis Mullen. The 35-year-old star is ready to settle down with her new boyfriend.
For more information on your favorite celebrities' lifestyle, stay tuned to Glamour Fame, and don't forget to sign up for the newsletter.
-->