Some Facts to Know About Danny Jones Penniman, Little Richard's Son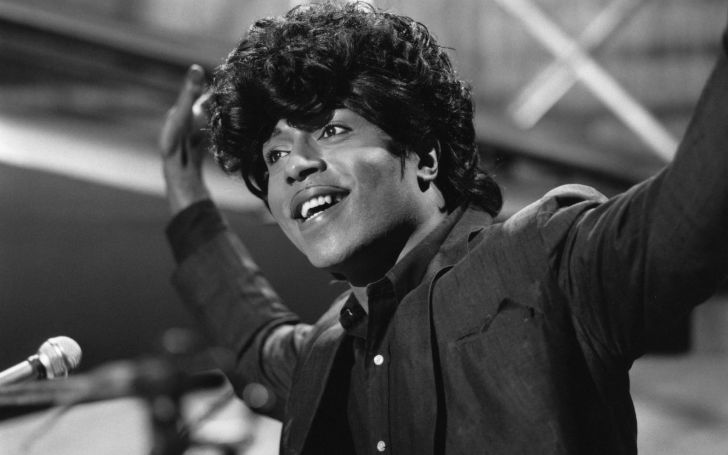 Know some intriguing facts of the late musical mogul Richard Wayne Penniman son Danny Jones Penniman.
The music industry's been severely hit by the loss of an ultimate legend in the rock and roll fandom. The death of Little Richard has left fans mourning over like an era's come to an end. We can't help but reminisce all the exceptional pieces like 'Tutti Frutti,' 'Rip It Up,' 'Long Tall Sally,' 'Ready Teddy,' 'Lucille,' 'Send Me Some Lovin,' Good Golly, Miss Molly,' and many more that shall always remain close to our hearts.
If the death of such an impeccable musician brought grief over to someone besides us fans, it's got to be Little Richard's son, Danny Jones Penniman. Away from the limelight for most of his life, Danny is the adopted son of the singing sensation, Richard Wayne Penniman. So, let's get some insights on Little Richard's son, Danny Jones Penniman.
About Danny's Parents - Adopted Son of Danny Jones Penniman
Little Richard, throughout his life, was known for his frivolous relationships, sexuality, and religious beliefs. Regardless of all of these, he was married to only one woman in the course of his life. He was married for a brief five years with his wife, Ernestine Harvin.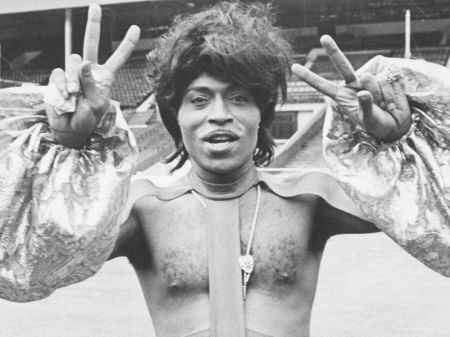 Penniman and Harvin broke up due to Little Richard's celebrity status and his sexuality issues.
Photo Source: WBEZ
Even though his wife, Harvin, denied of his sexuality, it was loud and clear to the world that Penniman was gay as stated by Rolling Stone. In the midst of the marriage, the Penniman couple adopted a one-year-old kid, Danny Jones, from a late church associate. After the divorce, the couple went separate ways, and Ernestine remarried to her beau, McDonald Campbell, in Santa Barbara, California, on March 23, 1975.
Danny's Relationship With His Father
Even though Danny wasn't the biological child of his father, he adored Little Richard like no one else. The father and son duo were like no other out there. Penniman's son adored him and sometimes even acted as his bodyguard and followed him everywhere.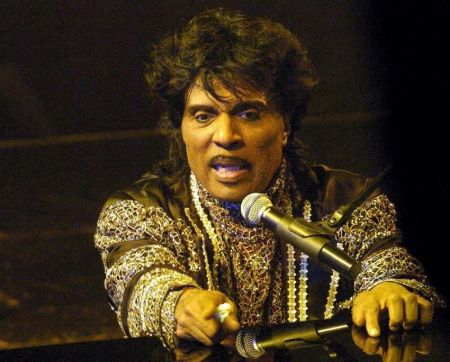 Little Richard's son, Danny was the one who made the news of his death public.
Photo Source: La Prensa Latina
Despite having a sensational American musician father, Danny never stepped on his father's limelight and kept to himself. All that we know about his professional works is that he is a professional rapper. But even his work is not publicly available under his own name.
You May Also Like: Jerry Reinsdorf Net Worth - The Complete Breakdown of Chicago Bulls and MLB's Chicago White Sox Owner's Wealth
The son of rock and roll musician was living a happy and fulfilling life until the news of his father's demise surfaced. Little Richard was battling from health problems for several years when he recently died on May 9, 2020.
Net Worth of Danny Jones Penniman
If we look back to the works of Little Richard, he was the talk of the town since the mid-1950s, making him get called as 'The Architect of Rock and Roll,' 'The Innovator,' 'The Originator' and many more.
Did you know some of the big-name contemporaries like 'Elvis Presley,' 'Jerry Lee Lewis,' 'Everly Brothers,' 'Gene Vincent,' all recorded covers of his works?
Photo Source: All USA News Hub
Considering the fact that Danny is the only child of such an influential figure in music, it is viable to guess that all his net worth would automatically transform to his beloved son. It makes Danny the plausible holder of a massive $40 million net worth.
Also See: Bing Liu Conspiracy - Professor's Murder Fuel Wild Theories; Here's Everything You Should Know
Make sure you follow Glamour Fame for endless dose of similar news and articles.
-->