Ricky Gervais Will Be Returning To After Life For A New Series; Filming To Begin In Five Weeks!
Published Tue Aug 06 2019 By Eden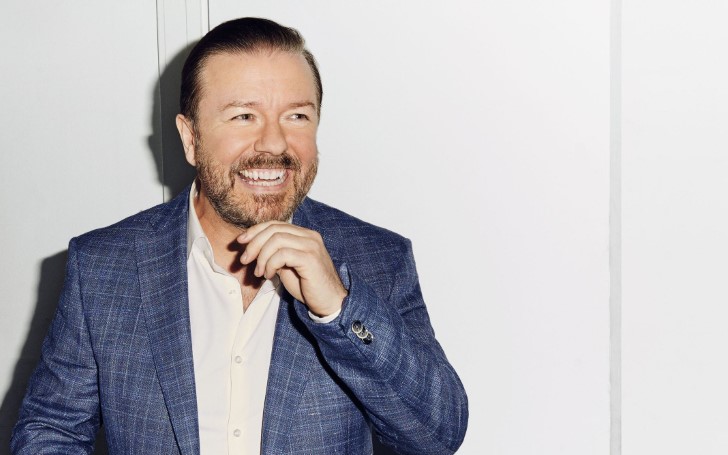 'After Life 2' filming to begin in just five weeks as Ricky Gervais completes the scripts.
Ricky Gervais announced the production for 'After Life 2' is set to launch in five weeks as he officially completed the final scripts for the series.
The Netflix dark comedy received rave reviews over its impressive depiction of depressed and suicidal Tony who lashes out his dismay toward the world following the demise of his wife.
Watch: After Life | Official Trailer [HD] | Netflix
While the series previously ended on a remarkably high note, 'After Life 2' will now switch the attention to Tony realizing there's more to life than just pain and suffering while he discovers there are certain things in life that make it worth living.
Also See: Bob Odenkirk Almost Played Michael Scott In The Office Instead Of Steve Carell
The actor took to Twitter to display himself holding the completed script garnering excitement amongst the fans. He wrote, 'Finished. 5 weeks till filming. #AfterLife2'
Credited for 'The Office' and 'Derek', Gervais long teased the second season before the first one had even aired. Although Roisin Conaty, Diane Morgan and Ashley Jensen featured prominently in the previous season, it remains to be seen which of his co-stars retain their roles.
The season 2 announced back in April merely a month after it became available on Netflix, is scheduled to run for six episodes. During the announcement, Ricky joked:
'I have never had a reaction like this before. It's been insane. And heartwarming. 'But now I have to make sure the second season is even better so I'll probably have to work much harder than usual. Annoying really.'
Meanwhile, Chief Content Officer Ted Sarandos added: 'After Life has moved audiences from laughter to tears around the world and we are thrilled to announce that Ricky Gervais will be back with a second season on Netflix. 'We are so proud to play host to Ricky's brilliant stand up comedy, specials, original films and series and join in the joy of the fans with his latest hit.'
You Might Like: Fans Have Spoken - The Office UK is Officially Better Than The US Version
Netflix recently released an absolutely hilarious blooper reel for the show which just goes to prove the stand-up star's sets is the most fun to be on.
Watch: After Life's Most Hilarious Bloopers And Outtakes | After Life | Netflix
After Life season 1 is currently available on Netflix.
-->