Rob Laufer's First Album In Almost A Decade Proves Worth The Wait
Published Wed Jun 19 2019 By Jessica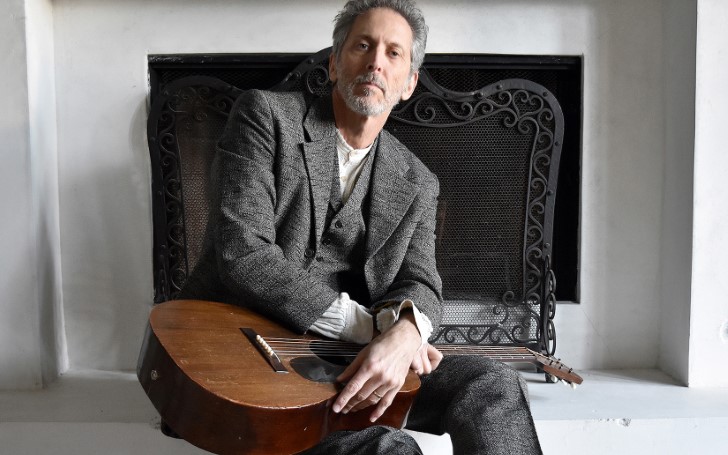 Rob Laufer's first album releasing in a decade inspired by Bon Iver is surely worth the wait.
With 'Swimming Lesson', held as the first album by Rob Laufer released more than multiple decades ago, the Rockstar went on to gift the world with his talented voice and own unique kind of musical creation.
Following his voice being included alongside Sir George Martin for the tribute to The Beatles at the Hollywood Bowl in 1999, releasing more than two critically acclaimed CD's, and with his songs being starred in many films and tv, Laufer paused and went MIA from his brilliant musical career for nearly a decade till March 2019, the first time fans heard a new piece from the musician.
Also see: Megadeth's Dave Mustaine Has Been Diagnosed With Throat Cancer
Dressed in a black hoodie, Rob Laufer plays his super sparkly guitar whilst the screen showcases psychedelic clips of rockets, space, and other animation in the latest video titled 'Space and Time' released earlier this year in March.
Rob Laufer's first album releasing in a decade, 'The Floating World' is inspired by Bon Iver.

SOURCE: Super Good Music
To break the exciting news to the fans, the song is featured in the newest album of Laufer, 'The Floating World', according to the recent tweet of the pop-rock singer on his newly made Twitter account.
In addition, the album will finally be available to purchase 23rd August onwards.
Also see: Fashion Icon and Anderson Cooper' Mother Gloria Vanderbilt Passed Away at 95; Facts About Gloria Vanderbilt' Husbands
Speaking of the new music that took him an infinite time, but finally completed last year, Rob says he credits fellow musicians Bon Iver and Tom Petty for their inspiration for 'The Floating World'.
In his recent interview with the Pop Matters, Laufer in his words said: "I was listening to Bon Iver. I thought, "This guy knows how to finish a song and it almost doesn't matter what he has to say." When Tom Petty died, I realized that he wrote so many songs and they were so simple and that also inspired me to finish songs I'd started."
When asked if the failure to complete the songs is the result of 'being too analytical', he subtly answers 'self-judgment' being the actual enemy.
Furthermore, he doesn't blame the aging factors either, claiming he might hold some 'retentive memory' but they're deffo not for 'stories and details'.
Don't miss: Taylor Swift's New Music Video Features A Number Of Famous Face
As 'Space and Time' Laufer describes as 'a sideways love song 'already sounds catchy and make you wanna get on your dancing shoes, we can't wait to hear the rest of the songs soon.
-->