Rob McElhenney Weight Loss Diet & Workout — How the Sunny Star Looks So Ripped
Published Sat Feb 08 2020 By Sea
Rob McElhenney looks so dashing right now, and many girls are rueing the times they never approached him. But Kaitlin Olson did. And since their wedding in 2008 and two sons, married life was never better the last decade for him.
It's not a coincidence the two people are co-stars in 'It's Always Sunny in Philadelphia' as they only met on the show and started dating in secret, despite Olson thinking he was not her type. The show, by the way, is making groundbreaking records as they target for the longest-running live-action comedy sitcom record. It's basically been their life, so yeah, everything is awesome.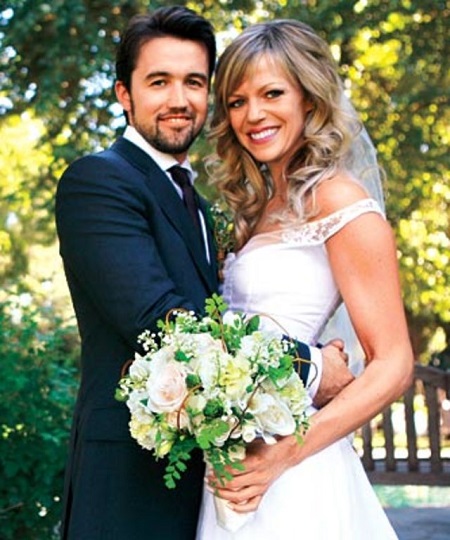 Yeah, Rob McElhenney was not fat when he married Kaitlin Olson in 2008.
Source: Red Loft Studios
Everything worked out for him. But there's a reason he set on a weight loss, or rather an initial weight gain journey. Or really not. Because why he chose to gain weight will make you fall on the floor with laughter.
Rob McElhenney Thought It Would Be Funny to Gain Weight and Even Asked His Co-Stars
Remember the time on Sunny when 'Ronald "Mac" McDonald' was fat? Yeah, that was real. McElhenney actually chose to gain weight in real life, and he just used the thing to make a joke out of himself (and his character) on the show.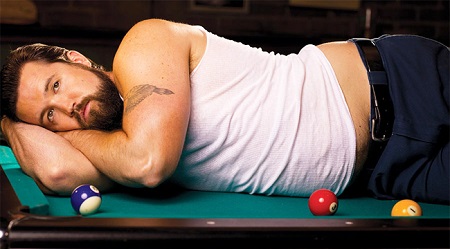 Rob McElhenney's weight loss story with a self-intended weight gain.
Source: FX
After months in 2011, he made an awkward impression of himself on the show, and many were left scratching their heads. When the show's seventh season aired on FX, everyone got the shock they so desperately needed but not asked.
On-Demand: Jessica Simpson's Troubling Weight Loss Journey
Throughout the seventh season, it was not hard to imagine what Rob McElhenney ate to gain 52 pounds, about a fourth of weight, in the space of five months.
"I started at 160 [lbs] and I got up to 212 [lbs]," he told Nick Kroll in an graphic (yeah, Warning) interview with 'The Wrap'. He was gaining weight until the end of the show. By the show ended, he wanted it to end.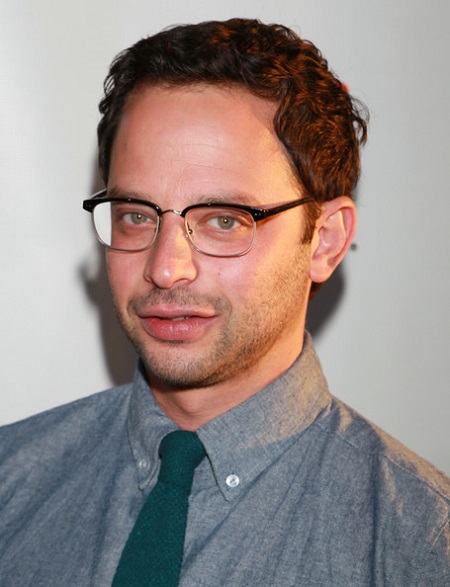 Kroll was not afraid of asking the weird details of McElhenney's weight gain.
Source: David Livingston, Getty Images
On why he gained weight, he thought it would be a perfect way to mock other shows and capsize the relentless vanity of his character. The actual reason? He was getting bored with the cast getting better-looking every season. His intentions matched well with the show's aspirations to make the characters as unlikeable as possible, but nobody was on-board with the idea.
Yeah, the father-of-two actually asked his co-stars to join him on the weight gain journey, but every one of them declined. Especially, his wife, who'd given birth to her first child the year before. There were so many things he discussed with Kroll, which are too graphic to mention here. Go read The Wrap interview.
The 5000 Calorie-a-Day Diet He Took for Weight Gain
As he explained Kroll all the graphic aspects of his weight gain (like fat guy's d**k, sorry), he also shed light on the things he ate to increase his weight.
His diet was not healthy when going through the weight gain process.
Source: The Wrap
McElhenney answered Kroll's question about the diet in his five 1000-calorie meals per day, "As I started off I was doing it with chicken breast and rice and vegetables. But when you're four months in it and you have to muscle down 1,000 calories for the third time or fourth time in a day and you have to either eat three chicken breasts, two cups of rice and two cups of vegetables — or one Big Mac — you start to see the Big Mac and realize it's a lot easier to get down."
"And then every once in a while I would eat three donuts. And every day one of my meals was a high-calorie protein shake," he concluded.
What He Did to Lose Weight after Being Done with Gaining
By the end of filming the seventh season, McElhenney thought it was enough. He then started reverting back and ate fewer calories. By August 2011, McElhenney'd lost about half the amount, 23 pounds, he gained, all within a month.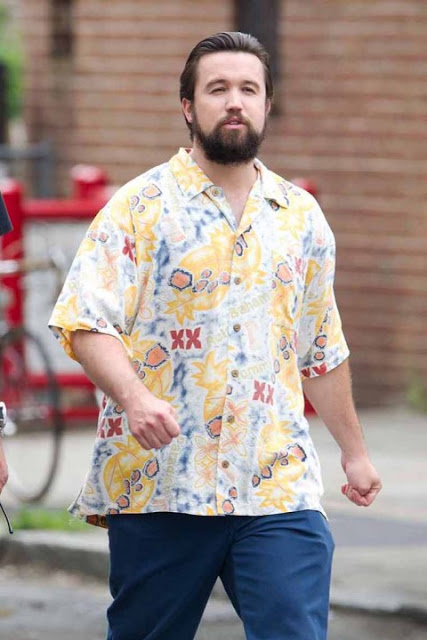 Elhenney went through a 13-pound weight loss in August 2011.
Source: Social Media
According to McElhenney, weight loss was easier than weight gain since "You just stop eating so f***ing much. [I'm also] working out three times a week."
By mid-September, Rob lost 30 pounds and stated it was simple for his metabolism. "I got up to 212 and now I'm down to 182," he said in another interview. "For me and my metabolism it was simple. If I wanted to gain weight I needed to eat a lot more, and if I wanted to lose weight I had to eat a lot less, and work out. Believe me, it's not easy."
Recommended: Jorge Garcia's Weight Loss Journey Since Childhood
The guy had no regrets about the weight transformation commitment he made for the show, but he wasn't going to win an Emmy for that.
A Reverse Transformation for Season 13 to Look Like a "Greek God"
There was already a title of 'Fat Mac' for him after Season 7, even through the years after that. But Season 13 had something else in store from him. Still, it was a hit for him among the audience as comedy from a fat guy was a lot funnier than from a beefed-up person, apparently.
But before the 'It's Always Sunny' season 13 premiere, he shared a photo of his ripped body while comparing it with one from Season 7. And boy, if girls didn't want him right away.
With that, he also shared some tips for people to use while also sporting his new look on the red carpet during the season premiere.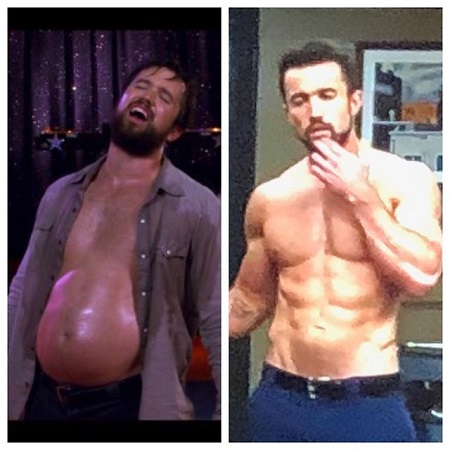 Swear it is not photoshopped.
Source: RobMcElhenney, Instagram
"Look, it's not that hard. All you need to do is lift weights six days a week, stop drinking alcohol, don't eat anything after 7 p.m., don't eat any carbs or sugar at all, in fact just don't eat anything you like, get the personal trainer from Magic Mike, sleep nine hours a night, run three miles a day, and have a studio pay for the whole thing over a six to seven month span," he explained in the caption to above photo. "I don't know why everyone's not doing this. It's a super realistic lifestyle and an appropriate body image to compare oneself to."
Also: Ashley Benson's Weight Loss - Everything You Need to Know
That wasn't the first time we got to see Rob McElhenney's awesome weight loss transformation. Back in May that year (2018), fans did notice him busting out of his Best Coast T-shirt, and in a few more other videos, they saw his bulging biceps. Chase Utley also shared a GIF in June 2018, actually showing Rob without wearing a shirt.
Whether he is gaining weight or getting ripped, there's no denying he brings a certain charm to comedy either way. As for the record, there's just less than a doubt for it to stop anytime soon after 14 seasons.
Stay tuned and connected to GlamourFame for more Entertainment content.
-->