Roxette Singer Marie Fredriksson Passed Away at 61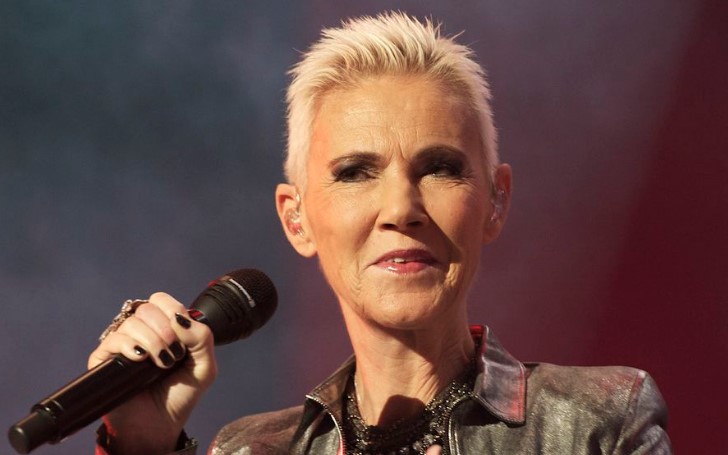 Roxette's singer, Gun-Marie Fredriksson, passed away at the age of 61.
Just a few months earlier, we could not stop ourselves from telling the world how happy we were Roxette's lead singer, Gun-Marie Fredriksson, came out alive after fighting a battle against a life-threatening tumor.
But our happiness did not last for too long as recently news surfaced Marie Fredriksson passed away at the age of 61. Fredriksson died on Monday, December 9, 2019, after a 17-year long battle with cancer.
Watch: Roxette Lead Singer Marie Fredriksson Dead at 61
The entire music industry is saddened following the death of Marie Fredriksson. The 61-year-old was a successful solo Swedish artist before teaming with Per Gessle to form Roxette.
The two-members band received the global recognition after the duo's breakout single 'The Rock,' which eventually reached number one on the US Billboard Hot 100 chart in 1989.
Fredriksson gained the recognition as one of the most talented live performers after Roxette's extensive tour. But in 2002, The lead-vocalist was diagnosed with a brain tumor.
Following which the singer quit singing altogether, but she was back on her feet in 2009 and started touring again. However, again in 2016, the Roxette's singer was advised to take breaks from touring.
That's when the disease started to take a toll on her health again, but she was fighting through it, and she emphasized the support from fans, and her husband, Mikael Bolyos, was truly unbelievably magical for her as she stressed it really helped her to gather strength to fight the disease.
Watch: Marie Fredriksson: Listen to Your Heart through the years
Meanwhile, Dimberg Jernberg Management released a statement after her death. In a statement, the company wrote, "Marie leaves us a grand musical lgacy. Her amazing voice -- both strong and sensitive -- and her magical live performances will be remembered by all of us who was lucky enough to witness them."
The statement further stated, "But we also remember a wonderful person with a huge appetite for life, and woman with a huge heart who cared for everybody she met."
Even Marie's former bandmate, Per Gessle, released a statement, where he wrote, "outstanding musician, a master of the voice, an amazing performer. I'm proud, honored, and happy to have been able to share so much of your time, talent, warmth, generosity, and sense of humor. All my love goes out to you and your family. Things will never be the same."
For more information on your favorite celebrities' lifestyle, stay tuned to Glamour Fame, and don't forget to sign up for the newsletter.
-->