Is Roxette' Marie Fredriksson Alive? How Is Marie Fredriksson Health?
Published Mon Aug 05 2019 By Andrew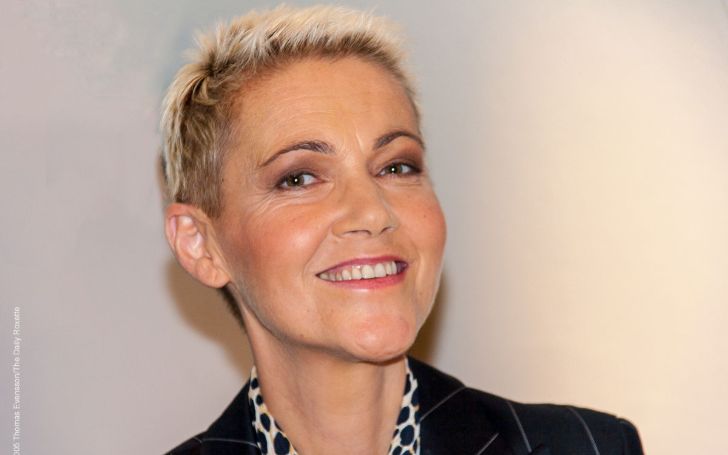 Gun-Marie Fredriksson, famously known as Marie Fredriksson is a Swedish pop singer-songwriter and pianist. She is widely acclaimed for being the co-founder of pop rock phenomenon, Roxette tagging along with Per Gessle back in 1986.
Amidst the widely admiring crowds, Fredriksson captivated every soul that came in contact with her voice and energetic performance. While the lead singer of Roxette was enjoying the pinnacle of her musical career, her health had something else in store for her.
What actually happened to Marie Fredriksson?
In the early hours of 11th September 2002, Fredriksson complained of certain unease to her husband, Mikael "Micke" Bolyos while they were out jogging. Shortly after returning home from the early run, the Swedish musician collapsed in the bathroom and suffered a little concussion. Moreover, she also suffered an epileptic seizure and was rushed to the hospital.
While in the hospital, she underwent a series of tests which came through with the devastating news that she had a brain tumor on the back of her head. In fact, the diagnosis led Marie to cancel her "Night of the Proms" appearances.
Also read: Musician Julianna Zobrist and Husband Ben Zobrist Files For Divorce Separately; Ben Accuses her Of Extra Marital Affairs
The Joyride singer waited a while for the concussion she suffered to heal before she underwent surgery to remove her tumor. Sadly, the procedures even worsened her condition and the singer had to be subjected to months of chemotherapy and radiation treatment.
How's Marie Fredrickson's Health As Of Now?
Marie Fredrickson's health is stable as of now. She endured a lot of hardships and pain along the way of her cancer battle. She is not as active in the music scene but doesn't fail to make the world aware of her phenomenal presence every now and then.
You Might Like: Top 5 Facts About Swedish Singer Marie Fredriksson
The prolific musician sure underwent the gruesome amount of affliction through her journey down the cancer lane but she maintains that her wellness was just "a miracle, a marvel". Just out of nowhere, the tumor stopped in its tracks. Marie Fredriksson after struggling for a phenomenal amount of time, finally decided she was healthy in the summer of 2006.
Don't miss: Ryan Adams Alleged History of Pretending To Help Women Musicians In Order To Pursue Them Sexually
Marie Fredrickson was a prominent presence in the music world till 2016 but that is when she announced that she would no longer be touring,
Fredriksson expressed through a Facebook post,
"It's been an amazing 30 years! I feel nothing but joy and happiness when I look back on the Roxette world tours. All our shows and memories over the years will forever be a big part of my life. I'm particularly proud and grateful for coming back in 2009 after my severe illness and to have been able to take Roxette around the globe a couple of more times. Sadly, now my touring days are over and I want to take this opportunity to thank our wonderful fans that has followed us on our long and winding journey. I look forward to the release of our album Good Karma in June — for me it's our best album ever!"
Marie Fredrickson enriched the lives of many with her music and yet continues to do so with her musical marvels.
Updated (12-09-2019): We are sorry to announce this, but we are doing this with our heavy heart, Roxette's lead vocalist, Gun-Marie Fredriksson, died at the age of 61. One of the artist management companies, Dimberg Jernber Management released a statement following her death where they stated the former Roxette member passed away at the age of 61.
For more information on your favorite celebrities' lifestyle, stay tuned to Glamour Fame, and don't forget to sign up for the newsletter.
-->