What is Rudy Giuliani's Net Worth? Find all the Details Here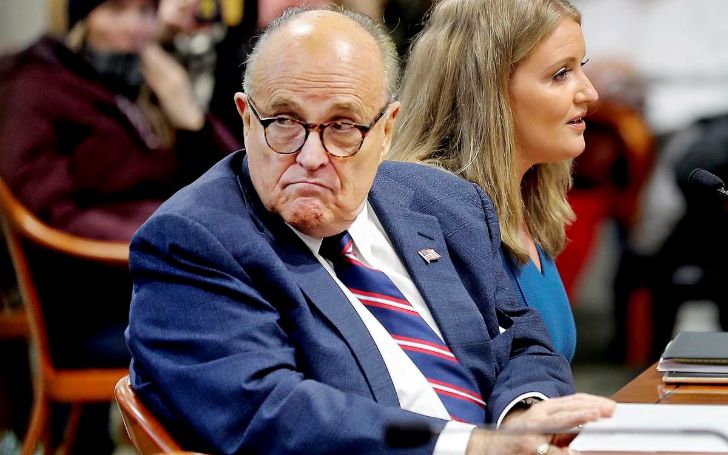 Learn all the details you need to know about the net worth and earnings of the attorney and politician Rudy Giuliani.
Many people know Rudy Giuliani as the lawyer of former President Donald Trump. But that's not the only highlight of his life. He was also the United States Associate Attorney General and the United States Attorney for the Southern District of New YorkPreviously, he was.
A well-known lawyer throughout the country, his reputation was somewhat tainted during his time as a member of Trump's personal legal team. But he's succeeded in making tons of money from his craft over the years. But how much wealth does he really possess at the moment? Let's find out.
What is Rudy Giuliani's Net Worth?
According to Celebrity Net Worth, attorney Rudy Giuliani possesses an estimated net worth of $40 million as of April 2021. He made all of this fortune through his career as the U.S. associate attorney general, businessman, and politician.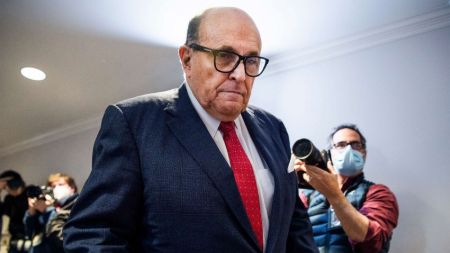 Rudy Giuliani possesses an estimated net worth of $40 million.
Source: ABC News
Rudy Giuliani became renowned during his tenure as the mayor of New York City from 1994 to 2001. Since then, he's also served as the U.S associate general under President Ronald Reagan from 1981 until 1983. He's been a Republican since the 1980s, which explains his work under Republican presidents.
In April 2018, Giuliani was hired by President Donald Trump to be his personal lawyer. His activities as a Trump lawyer brought him under numerous controversies, but most controversial was his work with Ukraine.
Check Out: RiFF RAFF's Net Worth In 2021 - The Complete Breakdown!
Apart from his career in politics, Rudy is also a highly paid public speaker. Doing so, he's made millions of dollars in earnings so far. In 2008, he ran for the Republican nomination for President but lost to John McCain.
Here's a Detailed Look at Rudy Giuliani's Financial Information
In his run of the Republican nomination for President in 2007, Rudy Giuliani submitted his financial disclosure. At the time, he reported owning assets worth between $18.1 million and $70.4 million, as per Yahoo Finance.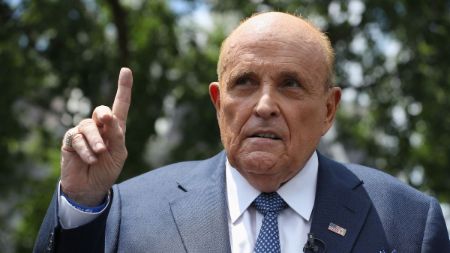 Giuliani ran for the Republican nomination for President in 2007.
Source: CNN
In the financial disclosure, he also reported an annual salary of $195,000 a year during his time as the mayor of New York. He also got a $3 million advance to write two books.
He also founded a consulting firm named Giuliani & Company, which was worth between $5 million and $25 million in his 2007 financial disclosure. This firm has now grown to be above $100 million in estimated net worth.
Also See: What is Amr Zedan's Net Worth? Learn all the Details of His Wealth and Earnings Here
There are some reports that claim that he made $4 million from his firm alone in 2006. He still continues his role as a consultant while also working as Trump's personal lawyer.
Rudy Giuliani Reportedly Earned a Lot From a Company in Ukraine
In 2019, a report by Reuters claimed that Rudy Giuliani got paid $500,000 for work he did for a company co-founded by the Ukrainian-American businessman Lev Parnas.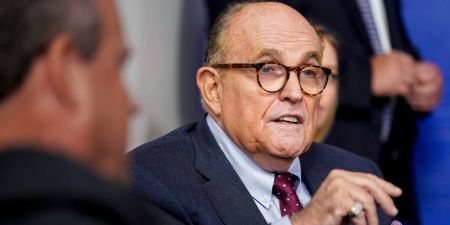 Rudy Giuliani reportedly earned half a million from a firm in Ukraine.
Source: Business Insider
Parnas was later indicted on numerous charges such as conspiracy, false statements, and campaign finance violations.
Find Out About: Daniel Ek - Net Worth Details Of Spotify Founder
A major amount of Giuliani's current earnings comes from his work as a speaker. He reportedly made $11.4 million in payments during 2006 alone for some 124 paid speeches.
Stay tuned to Glamour Fame for more net worth-related content of your favorite celebrities.
-->