Ryan Adams' Album Release Hits a Snag Following Misconduct Allegations
Published Mon Feb 18 2019 By Tess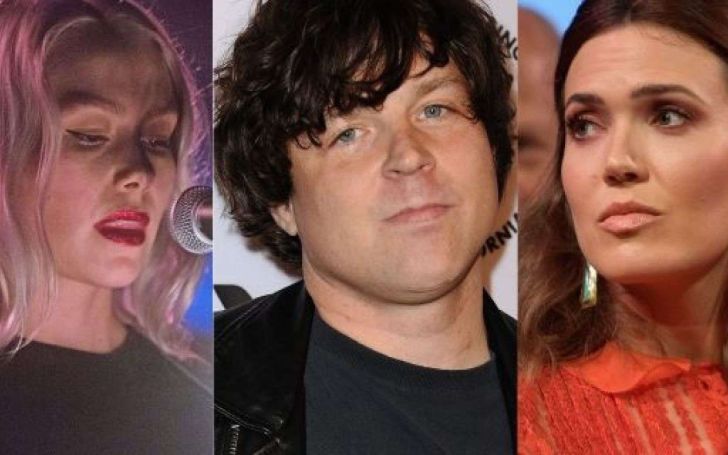 Ryan Adam's album release halted following the harassment allegations in the New York Times.
Ryan Adam's new album release is canceled for now, following his alleged history of manipulative and psychologically abusive behavior, as published on Thursday's edition of The New York Times.
Initially, Adams planned to release three new albums this year through Blue Note Records and his own label, Pax-Am.
The musician's recent album Big Colors, which was due to be released on April 19 is currently put on hold by the Universal Music Group.
Similarly, the other three companies which manufacture gear for musicians have publicly severed ties with Adams and announced the products bearing his name will immediately be pulled out of the market or out of development.
Christopher Benson from one of the disassociating company, states:
"We are saddened and surprised by the recent allegations against Mr. Ryan Adams as documented in the New York Times. We have decided to suspend our relationship with Mr. Adams at this moment, and will no longer move forward with the development of the Ryan Adams signature model. We have no further comment at this time."
Adam's signature production, Benson amp, announced in February 2018 at the NAMM convention, was indirectly assumed to have hit a snag after Benson stated they were still working out with Adam and his management in September.
The two other signature products, however, were already out in the stores. The available products are now rapidly being pulled out of the shelves.
Don't miss: Nick Grimshaw Walks Hand-In-Hand With His Boyfriend Meshach Henry For London Fashion Week Event
According to the companies which collaborated with the musician earlier, his products are being withdrawn from further sales as a result of the ongoing allegation against him.
Colt Westbrook, president of Walrus Audio, referring to an Adams-branded pedal states:
"In light of recent news and allegations, we have discontinued the Defcon4 and are not selling any more direct or wholesale. This is our reactive plan, as this is fresh news for us in the last 24 hours. We will come forward with a proactive plan to help bring power to people combatting abuse as we figure out the best way to do so."
Josh Scott, the president of JHS Pedals, which also developed a product with Adams, issued a similar statement.
"Because of my deep concern over this situation, I am ceasing all collaboration with Ryan and have discontinued the VCR Ryan Adams Signature Pedal. We have remaining stock of VCR pedals and are making future plans to fully rebrand and sell this inventory with a portion of the sale going towards the fight against sexual abuse and misconduct."
The Thursday edition of The New York Times documented a series of troubling allegations from several women including Rayn's ex-wife Mandy Moore who claims his behavior to be manipulative and psychologically abusive.
At least seven and dozens of associates interviewed for the article claimed his behavior to be persuasive and in some cases, vengeful when rejected, leading to verbal or emotional abuse on social media and text messages.
Also read: Round-Up of New York Fashion Week - Quieter Collections Leaves The Biggest Impression
Additionally, another woman revealed the musician exposed himself to her during a Skype call after their conversation when she was just 14-years-old.
Meanwhile, Ryan has straightforwardly denied the accusations through his attorney Andrew Brettler in a statement where he "unequivocally denies that he ever engaged in inappropriate online sexual communications with someone he knew was underage."
-->