Sarah Michelle Gellar Writes the Sweetest Note to Selma Blair
Published Fri Mar 01 2019 By Jessica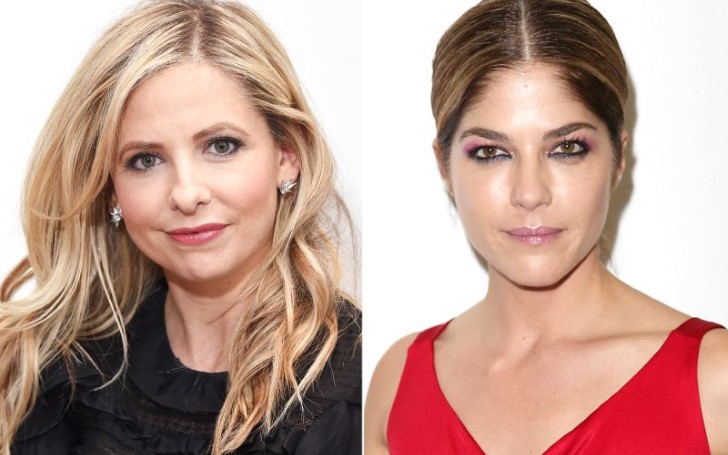 Hollywood actress Sarah Michelle Gellar wrote her friend Selma Blair the sweetest note on social media.
Sarah Michelle Gellar knows how to make her near and dear one feel special and we are totally in awe.
The 'Legally Blonde' actress Selma Blair revealed last year in October that she had multiple sclerosis diagnosis. And recently this week, the actress made her first public appearance since breaking the news as she also agreed to a television interview.
Upon her comeback, the actress's beloved friend and her 1999's 'Cruel Intentions' co-star aka Gellar decided to share an emotional message to express how proud she was of Blair for battling with everything.
Gellar re-posted to a picture of Blair from her recent red carpet walk at the 2019 Vanity Fair Oscars afterparty where she is seen in a blue Ralph & Russo tulle gown as she poses by carrying a personalized black cane.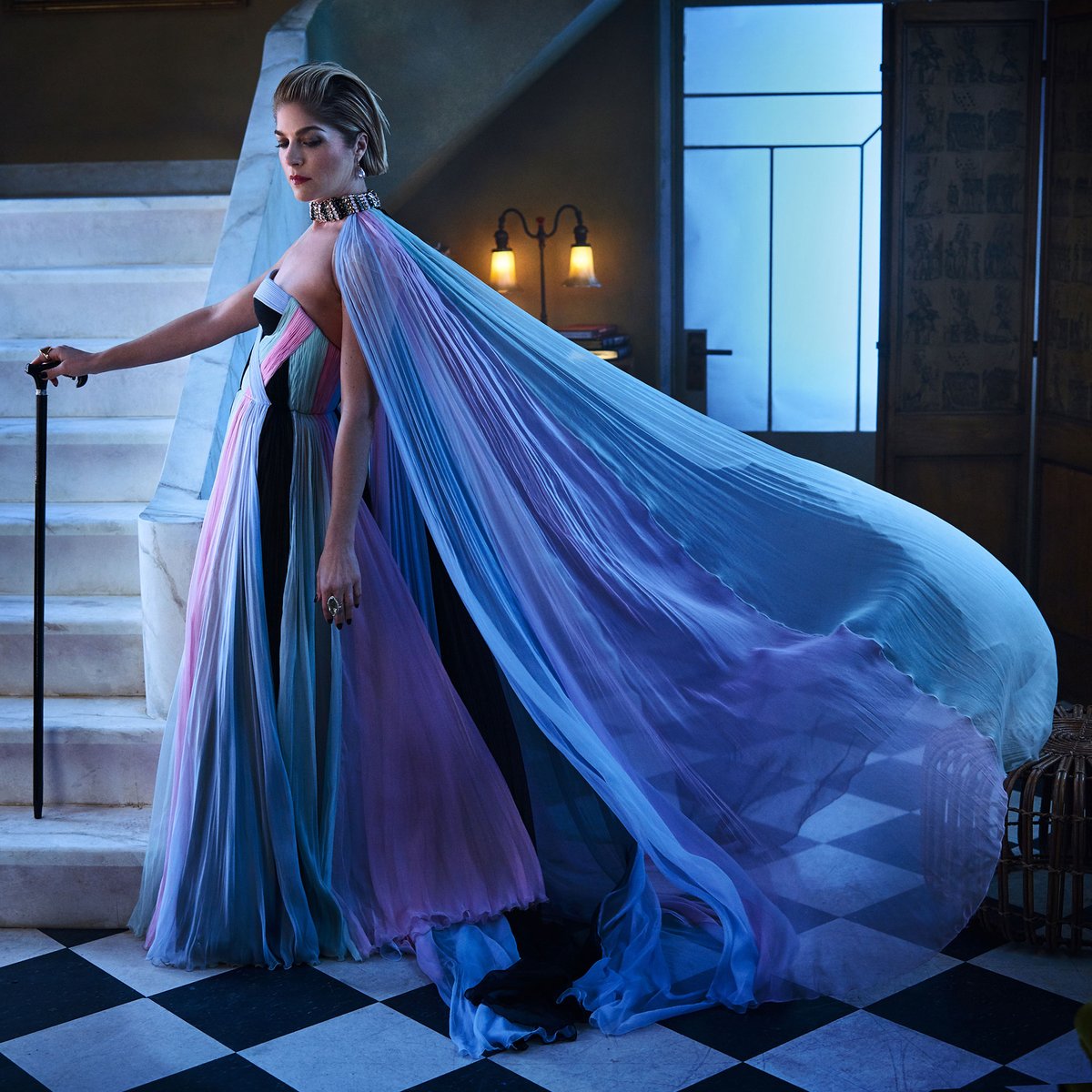 Selma Blair at the 2019 Vanity Fair Oscars After Party
SOURCE: Vanity Fair
Sharing her support for Selma on her Instagram account to her 2.4 million followers, Sarah began by writing:
"This is my dear friend @selmablair Last night she stood on the world stage for the first time, since being diagnosed with MS."
MS is a permanent disease that affects the spinal cord, brain and the optic nerves in the eyes. Blair struggles with problems like muscle movement, vision, and even with her memory.
You may also like: Julia Roberts' Classic Movie 'Sleeping With The Enemy' Set For Remake
Sarah continued her message further writing:
"And later this week, she is taking an even bigger step, and speaking publicly on @goodmorningamerica (with, my girl crush @robinrobertsgma ) To say I'm proud, would be a gross understatement. When I have a cold, I want to hide from the world under my covers."

"But not Selma. She is facing this diagnosis, the way she faces everything, with dignity, grace and head on. I know the support and encouragement that she has received on this platform has truly been a source of strength for her."
She then concluded the caption saying:
"This is not an easy journey, but Selma will not let this define her. I love you James."
Overwhelmed by the sweet and inspiring note, Selma didn't forget to write back to her longtime friend. The 46 years old star replied in the comment section:
"I love you so dearly"
Blair recently admitted in an interview with Good Morning America that cried tears of relief when she received her MS diagnosis. She reportedly said:
"I had tears. They weren't tears of panic, they were tears of knowing that I now had to give in to a body that had loss of control. And there was some relief in that."
Well, the actress apparently happened to say that because she finally got to know what was wrong with her health as she sought multiple doctors.
Don't miss: Lady Gaga Responds To Bradley Cooper Romance Rumors
Furthermore, the 'Another Life' star is not scared to talk about her illness and says she found herself an amazing supporting system as she told Vanity Fair. Adding a mixture of her dark humor, Blair said:
"I reconnected with so many people who thought I might drop dead soon."
Meanwhile, the friendship and the bond between Sarah and Selma is apparently deeper and stronger than we thought. Selma too recently took to her Instagram to share the immense love she has for her true friend Gellar.
In her latest Instagram post, Blair disclosed how her onscreen and offscreen friend has always been there for her through thick and thin since they met 20 years ago on the set of 'Cruel Intentions.'
Selma Blair and Sarah Michelle Gellar takes a selfie
SOURCE: Selma Blair Instagram
The actress, in fact, tells that the love between the duo is no different today either. By posting a close-up selfie of herself with Sarah, the actress wrote in the caption:
"This girl. (Always my girl) is everything. She tucked me in and brought me dinner and loved me up. I woke with so much love for #sarahmichellegellar . Since the day I met her over 20 years ago, she fought for me along with @rogerkumble to be Cecile."

"She took me under her wing and today is no different. I am so in love with my angel of a friend. The best. @janeylopatey also shared the love on my bed yesterday. She and @karenzambos@jaime_king and this one even threw me my baby shower and are there every step of the way."

"May we all have a friend like this. I love you @sarahmgellar and my whole team of lovelies . I count my blessings. #friendsforever"
Meanwhile, reality star Kris Jenner too sent her support and positive message for the actress. Jenner reportedly sent her a flower bouquet 'expensive than Blair's mortgage', as Blair described. It's soothing to know Blair is receiving so many supports from many people.
In other news: Gigi Hadid Goes Braless on Lanvin Catwalk at Paris Fashion Week
Well, now, if you excuse us, we will be bawling our eyes out at the true friendship and love that Blair and Gellar share.
-->