Screen Legend Harrison Ford Wants to End the Iconic Character Indiana Jones with his Death
Published Sun May 26 2019 By David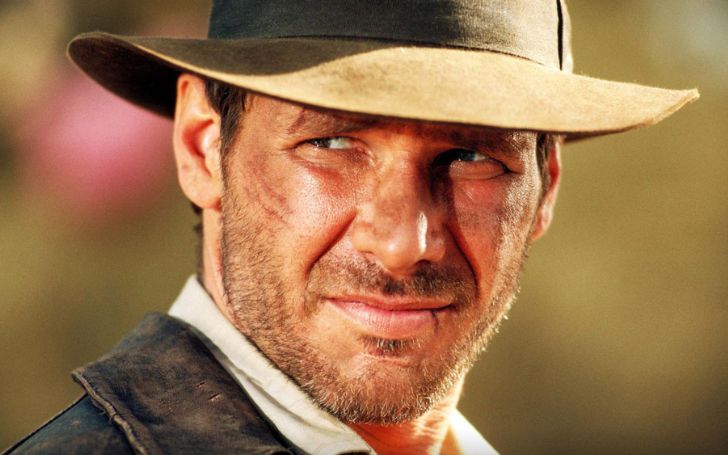 Harrison Ford doesn't want anyone to replace him as Indiana Jones ever.
Apparently, Harrison Ford doesn't want anyone to replace him as "Indiana Jones," ever. Having played the charming and badass archeologist for nearly 40 years and counting, with another outing coming soon (though yet-to-be-titled), Ford has quite a strong attitude on the character's future.
In 1981, Ford first brought Indiana Jones to life in Raiders of the Lost Ark. The film was directed by Steven Spielberg, based on a story by George Lucas, and written by Star Wars: The Empire Strikes Back's, Lawrence Kasdan.
Harrison Ford has played the character of Indiana Jones for a total number of four movies.
Back then, the film, itself was a love letter to old film serials from the 1930s, ultimately becoming a hit '80s franchise and a potential foundation for generations to come. On to the next decade of the 2000s, the film is already spawning a spinoff with The Young Indiana Jones Chronicles, as well as other voice actors who have voiced the character in a number of Indiana Jones video games. But even so, Ford is far from letting go of his titular role.
Also Read: Billie Lourd Refuses To Confirm Whether She Will Appear In Star Wars: The Rise Of Skywalker
In an interview with USA Today, the actor was asked who he'd "like to see as Indiana Jones" when he's eventually "done with that role." Putting his hand on host Craig Melvin's shoulder, Ford said, "Nobody is gonna be Indiana Jones. Don't you get it? I'm Indiana Jones," adding, "When I'm gone, he's gone."
Harrison then jokingly apologized to other actors who were hoping of becoming Indiana Jones someday after Ford eventually retires the role. The 76-year-old said 'it will always be a hell of a way to tell Chris Pine' and for that, he's really sorry to him.
Recommended: Rey's Parents Could Be Hidden In The Star Wars 9 Trailer
Over the past few years, Ford has been no stranger to revisiting the adventure-loving archaeologist he so famously portrayed in the '70s and '80s. After playing Indy again in 2008's Indiana Jones and the Kingdom of the Crystal Skull, 19 years after Indiana Jones and the Last Crusade, Ford also appeared in sequels to his other iconic series, Blade Runner and Star Wars -- playing "Rick Deckard" and "Han Solo," respectively.
Being said that, Ford seems to have as much of a soft spot for his most beloved characters as his followers do.
Though there hasn't been any confirmation that Indiana Jones is to die in Indiana Jones 5, it sure holds the possibility of being some sort of farewell to Indy.
Though he was enthusiastic to return to Star Wars: The Force Awakens, he always wanted Han Solo to die; and seeing as his wish came true, Han's death could be a bad sign for Dr. Jones in the upcoming film - especially if Ford is looking to officially bid adieu to all of his landmark roles.
You May Also Like: Fans Appear To Be Convinced Pierce Brosnan Is Joining Star Wars
Since Ford doesn't want anyone to replace him, and considering the fact -- he only wanted Han to die in order to sacrifice himself for the other characters to "lend gravitas and emotional weight," he may as well be hoping a heroic death for Indiana and as his only preference of saying goodbye to the adventure franchise.
Indiana Jones 5 is scheduled to be released in 2021.
-->