Sean Lowe and Catherine Giudici of 'The Bachelor' Welcomed Their Third Child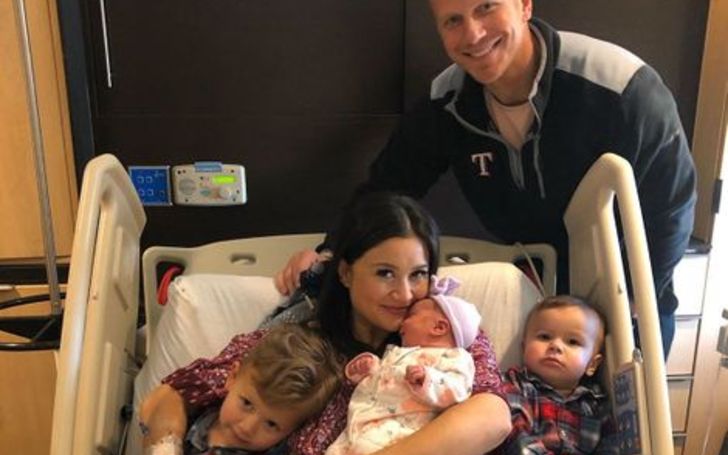 Catherine Giudici and Sean Lowe of 'The Bachelor' welcomed their third child, baby girl - Mia Lowe.
Certainly, this is the most exciting time of the year for 'The Bachelor' couple, Sean Lowe and Catherine Giudici. A while ago, we reported how excited the couple was to welcome their third baby.
Well, the wait is over now, Sean and Catherine, just welcomed their third child, a baby girl. Taking to his Instagram, Sean posted a picture of him holding his precious bundle of joy.
Watch: Catherine Giudici and Sean Lowe Welcome Baby No. 3
The reality star wrote, "I've always wanted a daddy's girl, and now I've got her. Mia is healthy, Mama is doing great, and God is so good!" Well, the couple's excitement is undoubtedly over the roof, since the arrival of the third baby, the reality star is posting pictures of his baby girl on his Instagram.
Also See: Who is Melissa McCarthy's Husband Ben Falcone? Details of their Married Relationship
Even Cat took to his Instagram account to announce the news. The mother of three posted a picture of her newborn baby girl as she holds her. The Bachelor's alum captioned her photo, "Mama, Mia."
The couple, who announced they were expecting a baby in June, revealed a baby's gender in November. A few days later, Catherine showed concerned she would have to spend Christmas on Hospital bed, while Giudici did spend her holidays in a hospital, it was all worth it.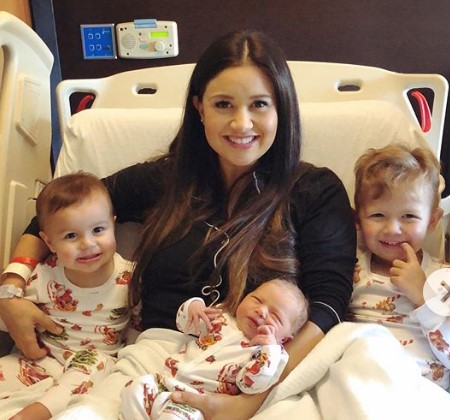 Sean Lowe and Catherine Giudici welcomed their third baby, daughter - Mia.
Source: Catherine Giudici's Instagram
More recently, both Lowe and Catherine shared a picture of their three children, telling the world the family is complete now. Catherine, on her post, wrote, "Christmas this year didn't have us unwrapping gifts under the tree or leaving milk and cookies out for Santa, but we wouldn't have changed a thing."
Also Read: Top 10 Baby Yoda Tattoos
While Lowe, on his post, wrote, "They love her. And like her daddy, she's unsure about them." Well, we are happy for them too. And of course, congratulation to the family, and all the good wishes.
For more information on your favorite celebrities' lifestyle, stay tuned to Glamour Fame, and don't forget to sign up for the newsletter.
-->