Who are Sharon Stone's Three Children? The Actress Revealed She Suffered 9 Miscarriages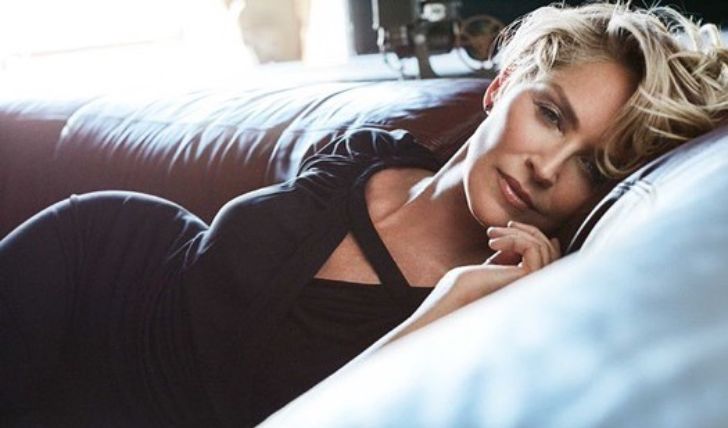 Sharon Stone reveals nine miscarriages: The 'Casino' actress is a mother to three!
A Golden Globe-winning and Oscar-nominated actress, a popular femme fatale of the 90s, a converted Buddhist, and a survivor, Sharon Stone is many things, including a doting mother to three adopted sons. Stone steadily rose to fame in the 90s, playing Lori opposite Arnold Schwarzenegger in the sci-fi film Total Recall, Linda in the rom-com drama He Said, She Said, and perhaps her most memorable role, Catherine Tramell, in the neo-noir film Basic Instinct, opposite Michael Douglas.
Stone was born 64 years ago to an accountant mother and a tool manufacturer in Meadville, Pennsylvania. Stone's journey in the entertainment industry started after she won Miss Crawford County, Pennsylvania and forayed into modeling. Stone made her on-screen debut with a minor role in Woody Allen's Stardust Memories. Stone has been gaining much traction after the actress's recent revelation about suffering nine miscarriages.
Sharon Stone is a mother to three adopted children!
The Oscar nominee has been vocal about her inability to retain pregnancy due to an autoimmune disease. Stone's critically-acclaimed career and her setbacks-ridden personal life were a recurring topic in many publications. After one failed marriage and one called-off engagement, Stone was ready to become a mother with her second husband, journalist Phil Bronstein, when the actress realized the odds.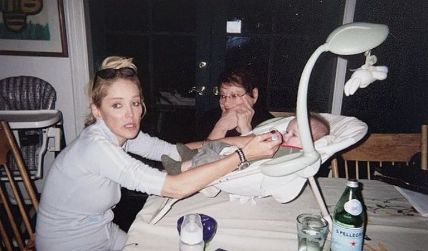 Stone welcomed her first son, Roan Bronstein, via adoption, with ex-husband Phil Bronstein, in 2000.
Photo Source: Instagram
After two years into their marriage, Stone and Bronstein adopted their first kid, Roan Joseph Bronstein, in 2000. "The last time I lost the baby, I went into 36 hours of labor," the Basic Instinct actress revealed while recalling one of her many heartbreaking miscarriages. After welcoming Roan into their lives, Stone and Phil's relationship started going downhill and soon followed an ugly custody battle.
Don't Miss: Model Heidi Klum Is a Mother to Four: Inside Her Life as a Mum.
"He just didn't see me, talk to me, look at me," the Golden Globe winner once revealed, still reeling from whatever went wrong. The actress adds, "His initial intention with me was probably corrupt. I was suckered. I'm embarrassed to say that." Her ex-husband was awarded the primary custody of their Roan in 2008, almost five years after he had filed for divorce, citing "irreconcilable differences." But the one bitter experience didn't stop Stone from adopting more kids.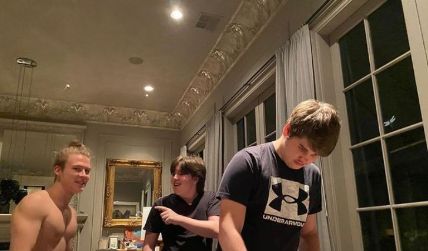 Stone is a single mother to two more adopted sons, Laird and Quinn. Photo Source: Instagram
The Total Recall actress adopted two sons, Laird Vonne in 2005 and Quinn Kelly Stone in 2006. Sharon remains close with all three of her boys and rarely shares insights into their lives and her journey as a single mother. The actress's oldest, Roan, now 21, is following in Stone's footsteps and has already done filming for his big debut, alongside his mom in the upcoming What About Love.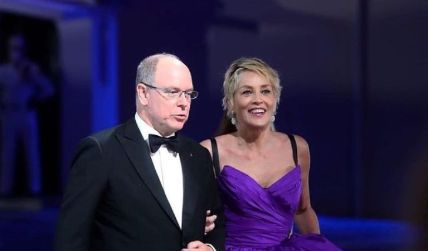 Stone and Phil were married for almost six years.
Photo Source: Instagram
Stone's second and third sons, Laird, 17, and Quinn, 16, periodically pops up on his mom's Instagram but mostly remain out of the spotlight. Stone and her three sons shared an emotional moment in 2017 at the Associates For Breast and Prostate Cancer Studies in Beverly Hills when the trip presented their mom with the mother of the Year Award. "My mother deserves this award. I love you, mom," Sharon's middle son said in his speech, adding, "She is loving, caring and a great person."
Sharon Stone gets candid about her miscarriages!
Stone revealed she suffered nine miscarriages in the past and emphasized that as great and unbearable the experience is, miscarriage is, however, not talked about enough. Stone revealed her tragedy in the comment section of People's latest post, which featured Dancing with the Star professional Peta Murgatroyd's candid conversation about her recent pregnancy loss while her husband, Maks Chmerkovskiy, was away in Ukraine.
Stone reveals she suffered nine miscarriages over the years.
Source: Access
"We, as females, don't have a forum to discuss the profundity of this loss," Stone wrote under the post, adding, "I lost nine children by miscarriage. It is no small thing, physically nor emotionally, yet we are made to feel it is something to bear alone and secretly with some kind of sense of failure."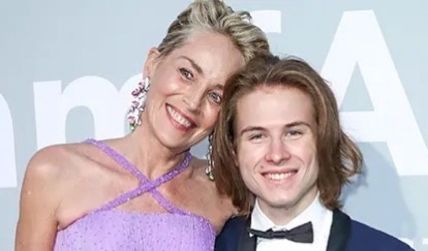 "It is no small thing, physically nor emotionally," Stone says about miscarriage.
Photo Source: Instagram
The Oscar nominee adds, "Instead of receiving the much-needed compassion, empathy, and healing, female health and wellness are left to the care of the male ideology, which has become lax at its best, ignorant in fact, and violently oppressive in the effort."During an interview in 2017, the Golden Globe winner revealed a genetic blood condition stops her body from retaining a pregnancy. The actress said, "We're not carrying the water anymore. We are not carrying shame that doesn't belong to us. We are letting it out."
Check Out: Is Vivica A. Fox Married & have Children? All Details here.
Stay connected to glamour fame for more.
-->