After Shocking Information Emerges Sophie Gradon's Parents 'Refuse To Attend Inquest'
Published Thu Mar 28 2019 By Jessica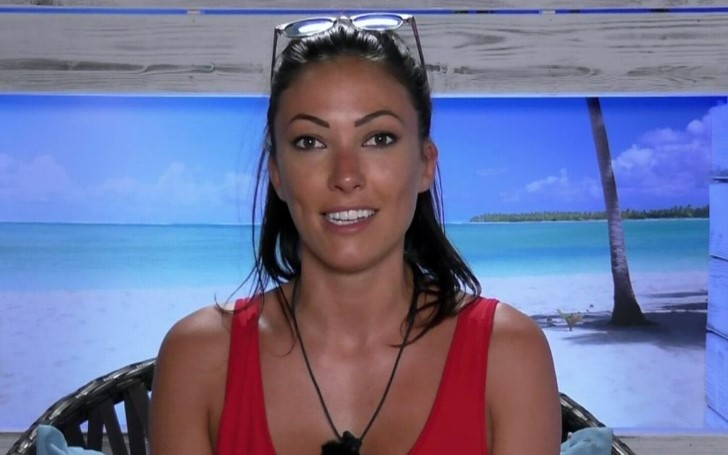 Parents of Sophie Gradon refuses to attend their late daughter's inquest.
Inquest of the late Love Island star Sophie Gradon who died last year in a suspect of suicide that was due to begin the other week is now fixed for 18th April Thursday at 10:30 AM at Howard House.
Gradon was an English model and a former beauty pageants Queen (Miss Newcastle 2008 and Miss Great Britain 2009) who had more than four hundred thousands followers on her Instagram page.
Recommended: Pamela Anderson Wants Reality TV To Be Banned After Death of Two Former Stars
However, now her parents are refusing to attend the inquest in a claim that new lines of inquiries on her daughter's death have emerged, that too just a few days earlier of the original start date (Thursday, 14th March) that was postponed by the South Northumberland Coroner.
Late Love Island couple Sophie Gradon and Aaron Armstrong.
SOURCE: Aaron Armstrong
Gradon, then 32, was found dead at her home Ponteland, Northumberland in June 2018. It's reported that she was suffering from depression and financial issues, but her parents, Collin Gradon and Deborah Gradon insist their daughter did not take her own life.
Senior coroner for South Northumberland, Eric Armstrong released a statement saying: "Please be advised that a new hearing date for the Inquest dealing with Sophie's death has been arranged." He further added that Mr. and Mrs. Gradon requested the Inquest to place in their absence.
Previously last month, Gradon's mother shared on Twitter that the police could not succeed on opening her daughter's iPhone to obtain data, following the eight months of Sophie's death.
Read: Hailey Baldwin Stresses The Importance of Mental Health After Justin Bieber Asked For Prayers
Gradon's lawyers are now reviewing the police investigation in an attempt to restore the final hours of Sophie with her boyfriend Aaron Armstrong, who too was found dead twenty days later.
Armstrong, then 25 took his own life after five days of his late girlfriend's funeral, according to an Inquest taken upon his death earlier this month, Daily Mail reports.
It appears Armstrong struggled to accept the death of his beloved girlfriend. As a matter of fact, Aaron's dead body was found following a cocaine and booze binge, which is assumed to have prevented him from thinking rationally.
In addition, it was Aaron and his brother Ryan who found Gradon hanging at her home. Mrs. Armstrong said in his Inquest statement that his sons went to her house to check up on Sophie after Aaron grew more worried after not hearing from his girlfriend and her lack of social media activities.
See: Kerry Katona Reveals Battling Suicidal Thoughts in the Past
A picture of the couple can be found on Mr. Armstrong last Instagram post which showcases his tribute to his late girlfriend, writing, "miss you so much man Sophie not a minute goes by with out your gorgeous smile being a picture in my mind everyday we spent together was so amazing I need them days back I love you princess" in the caption.
-->