Slipknot's M. Shawn Crahan's 22-Year-Old Daughter Passed Away; Learn Gabrielle Crahan Cause Of Death!
Published Mon May 20 2019 By Jessica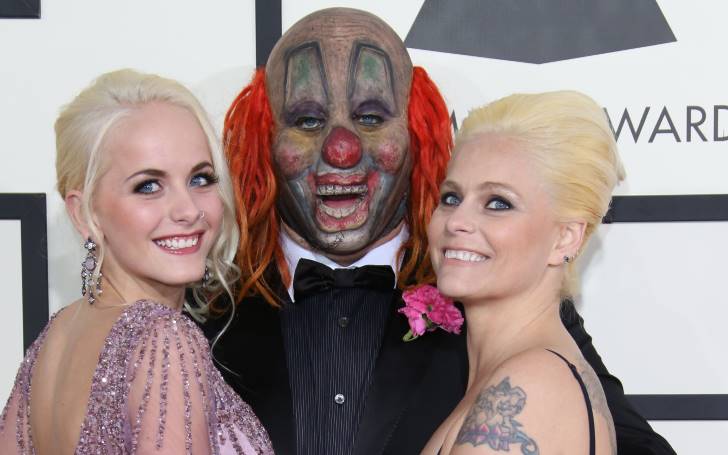 Slipknot's M. Shawn Crahan's daughter Gabrielle Crahan passes away at the age of just 22.
Michael Shawn Crahan, the founding member of Slipknot is grieving the loss of his 22 years old daughter, Gabrielle Crahan.
The 49 years old musician who is also recognized with his stage name, 'Clown' took to social media to announce the tragic death of his late daughter.
According to the Grammy-winning artist, his youngest daughter took her last breath on Saturday just a day after Crahan performed Slipknots's new single, Unsainted with his bandmates on Jimmy Kimmel Live.
Recommended: Famous Rap Star Pays Respect To Slipknot's Corey Taylor With His Own Style
In his words, the condolence read: "It is with a broken heart, and from a place of the deepest pain, that I have to inform all of you that my youngest daughter, Gabrielle, passed away yesterday - Saturday May 18th, 2019. She was 22 years old. Funeral arrangements will be forthcoming."
Slipknot's M. Shawn Crahan's daughter Gabrielle Crahan dies at age 22.
SOURCE: M. Shawn Crahan IG
"My family and I ask that our privacy be respected moving forward. Thank you. Much love, clown" concluded Crahan.
Crahan shares her daughter with wife Chantel Crahan, with whom the couple shares other three children including; Alexandria Crahan, Simon Crahan, and Gage Crahan.
Gabrielle's siblings also mourned her death.
"Yesterday my little sister Gabrielle passed away. I am in shock and have no idea how to process the wave of emotions I am experiencing. The comforts I have in these moments are my family, friends, and cats. Please put good energy out for my parents and my brothers. This loss leaves the biggest hole and our lives will never be the same. 22 is too young to die." wrote sister Alexandria by sharing a childhood picture of the two.
M. Shawn Crahan's late daughter Gabrielle Crahan pictured with elder sister Alexandria Crahan.
SOURCE: Alexandria Crahan IG
Brother Simon wrote: "Today is the hardest day ever, I'm confused, I'm angry, I'm sad and I'm just sad just really sad. Gabri I miss you so much I miss you like no other we were best friends we had a good bond and now your not here anymore. I love you Gabri and I know you'll know that forever."
Don't miss: When Is Christopher Nolan Next Movie Hitting The Theatres?
Gabrielle Crahan Cause Of Death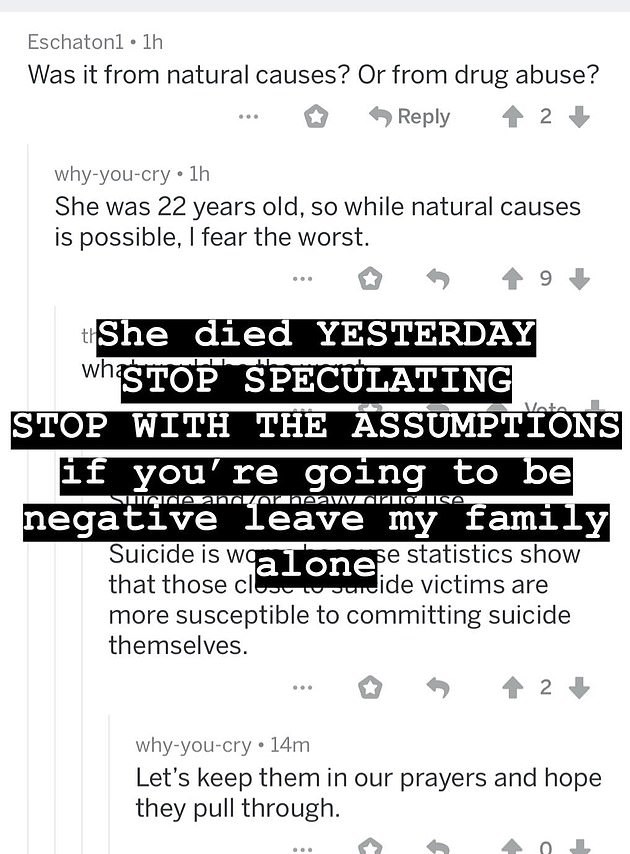 SOURCE: Gabrielle Crahan IG
Neither M. Shawn Crahan nor any of his family members have decided to publicize the cause of Gabrielle's death yet. However, Alexandria dismissed all the death rumors, conspiracies and theories on Reddit that claimed Gabrielle took her own life and that she overdosed on drugs.
The oldest daughter of Crahan also urged the followers to stop with the assumptions and speculations and further warned them to leave her family alone if they're gonna be negative.
"My little sister died less than 30 hours ago. Have respect and courtesy towards me and my grieving family." signed off Alexandria.
As for Gabrielle, not much personal information about her is known yet except for that she was in a relationship with her boyfriend whose identity is not disclosed yet either, according to a news outlet.
Also see: Internet Legend Grumpy Cat Died Age 7 - What Was Grumpy Cat Net Worth?
Shawn's late daughter, however, was quite active on Instagram where she regularly posted pictures of herself and her family.
-->