Social Media Jerks Mom-Shame Catelynn Lowell For Not Breastfeeding Vaeda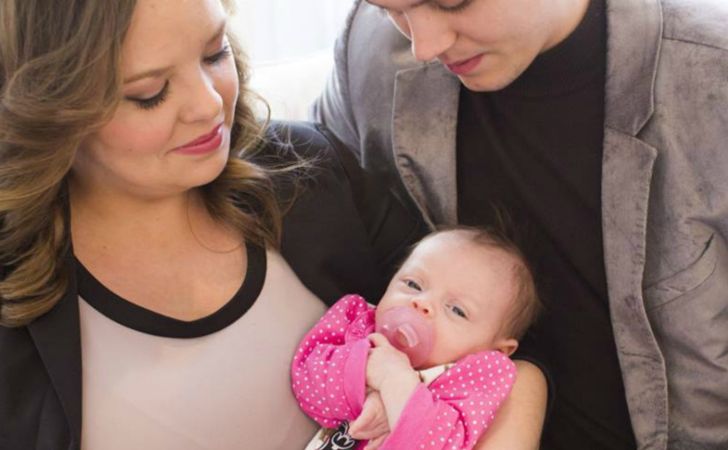 Mom-shamers lashed out with a cruel message about Catelynn Lowell's choice.
Teen Mom OG star, Catelynn Lowell, expressed her desire to stop breastfeeding baby, Vaeda. "It's hard," Catelynn confessed on Teen Mom OG.
Not long enough, online trollers swarmed over Lowell's social media to shame her. Mom-shamers lashed out with a cruel message about Lowell's choice.
"It's not difficult, it's easy," claimed one mom-shamer. "Not bottles, just you and baby to breast. And it's healthier, no doubt. I breastfed all four of my kids and never once looked for applause, recognition, or admiration."
Also See: Teen Mom Star Amber Portwood Opens Up To Her Fans And Reveals She Suffers From Bipolar
Another hater wrote "Does everything these dolts do require applause? " Another shamer accused: "with your public platform, and knowing that there are significant benefits to breastfeeding, I think this is irresponsible."
People can be so judgmental about harmless choices, but Tyler Baltierra defended Catelynn's decision, and he is determined to prove that he still loves Catelynn Lowell.
All of this was because Catelynn confessed on Teen Mom OG. Lowell said, "People always post the wonderful things about breastfeeding, which is wonderful …"
Catelynn further stated, "Breastfeeding provides a baby with vital nutrients, immune support, gut flora, and can be an important bonding process for mother and child."
Also Read: Catelynn Lowell Defends Her Support For Amber Portwood Following Arrest
Well, Catelynn acknowledges the benefits of breastfeeding, but Lowell found it extremely difficult to continue, the star further said, "They don't mention that you have your kid stuck to you for 24 hours."
Tyler took to his social media and applauded his wife; Tyler wrote, "Vaeda is the happiest, healthiest little baby I have ever seen! So, a little advice to all of you 'Pinterest Perfect Parents', If that baby didn't develop in your uterus, you don't have a right to say what's best for that baby. PERIOD. #FedisBest #MomsKnowBest"
Well, that's a pretty powerful message from Tyler, as his tweet suggests, the idea of feeding a baby is more important than feeding baby breastmilk. What a perfect way to shut shamers.
Recommended: Farrah Abraham's Latest Racy Pics Have Fans Calling Her "Trans"
Well, in fact, that's true, a mom knows better how to nourish her child; no one has the right to go on social media and shame someone for their choices!
-->