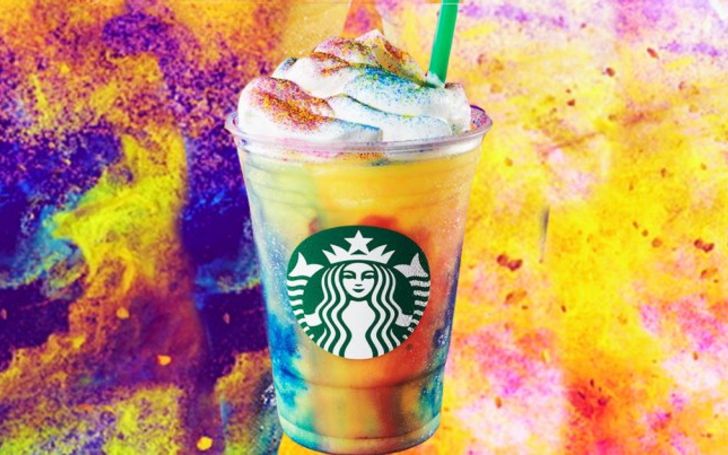 New Frap alert! A new refreshing Tie-Dye Frappuccino is up for this summer!
Embedded with delicious, colorful swirls and rainbow dusts, the Seattle based coffeehouse chain Starbucks launched a juicy new pleasing flavor to its frap fam.
On Wednesday, July 10, the new 'Tie-Dye Rainbow Frap' joins the family of Starbucks' colorful drinks with 'Unicorn Frappuccino' and 'Witch's Brew Frappuccino'.
But sadly, the Lucious new drink is only available for a limited period. Why? Well, precisely due to its time-consuming formula as stated by Starbucks' Baristas.
The New Flavor Of Diet Coke Is A 'Fruity' Addition To Your Fridge >>>
To prepare the Tie-Dye Frappuccino requires several measures to follow, as staff need to add various powders and ingredients.
In general, frappuccinos can be time-consuming and irritating to produce for baristas, especially when clients in fast succession demands dozens of frozen drinks.
Earlier, the 'Unicorn Frappuccino' was another complicated drink that sparked backlash from Baristas. As a consequence, the drink was available for just a few days in 2017 yet quickly became the most viral beverage Starbucks ever launched.
Johnnie Walker Set To Launch New Game Of Thrones Scotches Under The Name Of A Song Of Ice And Fire >>>
Nevertheless, Paloma Carrington-Bataller, who created the drink shares few words about the new flavor,
"We wanted to create something that celebrates summer and really conveys it both visually and through flavor within the beverage."
So guys aren't you excited to try out the fragrant rainbow drink? Enjoy the hot summer with a delicious new chill drink. Hurry up and grab one before the offer expires.
You Can Get Yourself A 'Creme Egg-Inspired' Frappuccino From Starbucks >>>
Well, before you spend any of your bucks, we even brought you some of the feedback from the customers. Check it out,
Isn't it heavenly mouth-watering?
A consumer name converse writes, 'Tie dye frappuccino! Thanks for my rainbow banana'.
Stay tuned and connected to find out updates on the latest product, beverages and much more interesting stuff.
-->