Steven Yeun's Kids: Learn About His Family Life Here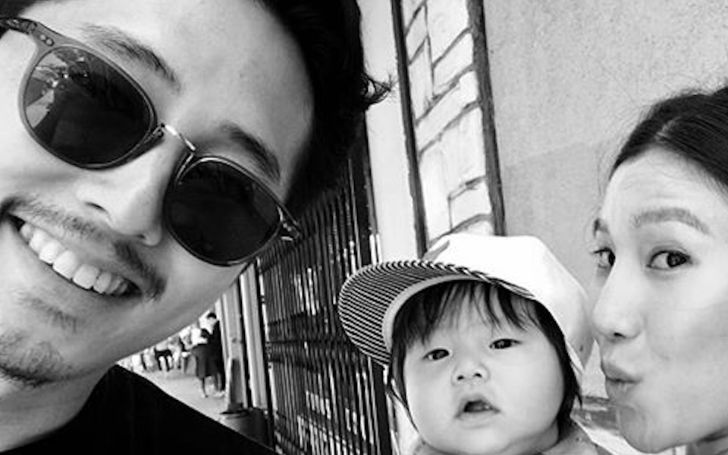 Steven Yeun is a Father to Two Children together with his wife.
Steven Yeun is a Korean American actor. He initially rose to fame as Glenn Rhee in the television series The Walking Dead and Ben in the film Burning. The latter earned him critical applaud and several accolades, including the National Society of Film Critics Award for Best Supporting Actor. Yeun has earned quite a lot of money from his role in The Walking Dead.
On December 21, 1983, he was born in Seoul, South Korea, to Je and Jun Yeun. He first ventured into the movie My Name is Jerry (2009). Yeun is a loving and doting father to two lovely children.
Steven Yeun Spends Time with His Family While Taking on Roles on TV and Movies
Steven Yeun is taking on roles on TV and movies alike, while Yeun has been together with his loving family. In 2017, he and Joana Pak welcomed their first child, son Jude Malcolm Yeun.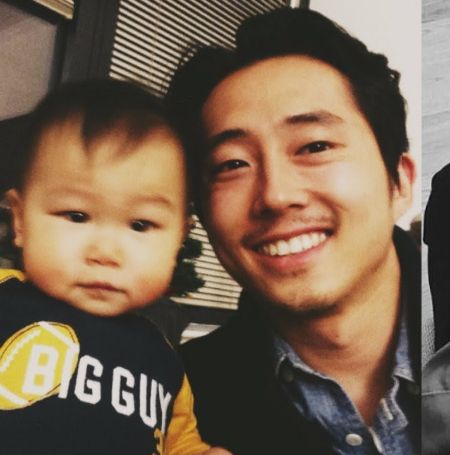 Steven Yeun with his son Jude Malcolm Yeun.
Photo Source: Facebook
Afterward, in 2019, they had their second child, a daughter, whose name they didn't reveal to the public till this date. Joana also shared photos of their children on Instagram, but she and Steven also seem to embrace the idea of a partial low profile despite his fame.
Yeun's first started an interest in acting and ad-lib came during his first year at Kalamazoo, when he observed the college's improv group, Monkapult. He auditioned for Monkapult but initially got rejected during his freshman year.
Also See: Tim Tebow's Kids: Learn About His Family Life!
Yeun revealed his dream to pursue ad-libbing instead of enrolling in law or medical school to his parents. Upon hearing that his parent wasn't quite happy with the choice he made, he supported him nonetheless and gave him two years to pursue stagecraft.
In 2005, Yeun moved to Chicago, in Lincoln Square, with his brother (Brian Yeun). After graduation, he entered Stir Friday Night, a sketch comedy ensemble of Asian-American performers.
Who is Steven Yeun's Wife?
Steven's wife is Joana Pak, who owns a freelance photography service called Jo Pakka photography. Pak studied at Columbia College. Also, judging from the looks of her website, she especially enjoys capturing her loved ones and shots of nature on camera.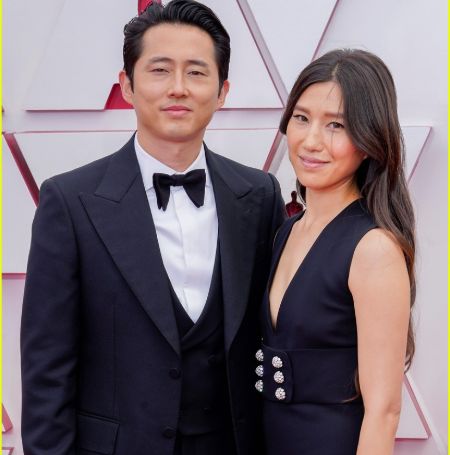 Steven Yeun's wife is Joana Pak, who is a photographer.
Photo Source: Eonline
She isn't in the show business but has been with Steven before he rose to prominence as Glenn Rhee in The Walking Dead's television series.
Steven Yeun first met his future wife in Chicago in 2009. At that time, Pak met Yeun in Chicago when he pursued ad-libbing and worked as a bartender while still a student.
Related: Who is Sonny Chiba's Wife?
They had met in passing alley initially, but it wasn't until they took off together a year later. "She walked into the bar where he was a sh--ty bartender, and it was like destiny," Yeun said of his wife to Martha Stewart Weddings. "After that, Yeun saw her every day for six months."
In August 2015, Yeun proposed to his future wife. Initially, Yeun and his wife married in December 2016, and they walked down the aisle in a culture-filled ceremony involving Korean wedding traditions.
For more information and news on your favorite stars, stay connected to Glamour Fame.
-->