Stranger Things: The Official Show Bible Confirms Will Byers Is Actually Gay!
Published Wed Aug 21 2019 By Travis
Stranger Things bible seems to confirm the theory of fans since season one when it comes to Will's sexuality.
Everyone probably remembers the third episode of Stranger Things season three, the episode of the gooey things. Well, there were those things and the episode titled 'The Case of the Missing Lifeguard' was also memorable for the fact 'Max' and 'Eleven' turned into detectives for the episode. But the third episode is also memorable for one more incident, the time when Mike screams at 'Will', "It's not my fault you don't like girls."
The line came out of nowhere, some people were theorizing Will being gay back in 2016 when the series premiered, but the actor himself shut the speculation down by posting on Instagram (now deleted), "For me, Will being gay or not is besides the point. 'Stranger Things' is a show about a bunch of kids who are outsiders and find each other because they have been bullied in some way or are different. Does being sensitive, or a loner, or a teenager who likes photography, or a girl with red hair and big glasses, make you gay? I'm only 12, but I do know we all relate to being different."
Watch: Mike tells Will, "It's not my fault you don't like girls."
Well, it seems Will really is gay in the series, and there is almost confirmation after the notes from the creators of the show themselves came out in the Stranger Things bible. We already got a gay character in the show after Robin came out in an amazing fashion, the location was not great, but we were completely taken aback after the whole time we thought they creators were creating a single love story between 'Robin' and 'Steve'.
We know now the creators of the show are not afraid to present their character as gay, and it seems they always considered one character with "sexual identity issues." Even though the series didn't come outright and told us the Will was gay, Noah Schnapp, said, "it's really up to the audience to interpret it." Now, the Stranger things bible is saying Will is the one with the sexual identity crisis, so we can be almost certain, Will is gay in Stranger Things.
Watch: The trailer for Stranger Things Season three
According to the Duffer Brothers' notes in the Stranger Things bible;
WILL BYERS, twelve, is a sweet, sensitive kid with sexual identity issues. He only recently came to the realization that he does not fit into 1980s definition of 'normal.' His innocent choices, such as his colorful clothes, prove a constant source of bullying. Like Mike, Will escapes through fantasy gaming, where he can be himself, uninhibited. He has a close relationship with his mother, Joyce. His brother, Jonathan, helps raise him in lieu of their father, who abandoned them four years ago.
The show Stranger Things was different before they changed the setting of the story and some characters, but Will seems exactly the same. The way they described will is spot on, he is a sweet innocent kid, and he wants to do nothing else but hang out with his friends and play games. In the first episode of season three, Will sensed the 'Mindflayer', but he didn't want anything to do about it. Will just wanted to forget the time inside the upside-down and hang out with his friends. The problem here was his friends were growing, and they were sexually maturing while Will was regressing within himself.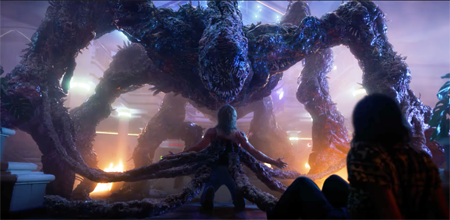 It happens when a person goes through trauma; they want their life to go back to normal and hide the dread of the trauma deep within themselves. The only constant he's got left is the games, and Will just wants to hide in his basement and get lost in the fantasy world all day.
Everything the Duffer's wrote in their notes seems to be true, and it looks like Will is gay. Maybe he will be forced to come out after the tongue lashing he received from Mike. 1980 is a difficult time to come out as gay, considering the time period and the AIDS epidemic striking America. There were many miss conceptions surrounding and stigma surrounding the disease and gay people. It will be interesting to see how they decide to tackle this particular subject matter if Will is really gay in the series. Maybe Will finally letting go of his trauma and accepting who he is will become a focal point when season four of Stranger Things arrive on Netflix about a year from now or maybe he won't come out, and it will all be left for us fans to decide for ourselves.
Whatever the case, inclusivity is always nice to see, and with all the breadcrumbs left by the creators of the show, it will be a nice thing to see Will come out as gay considering the influence and inspiration the show will be on the younger fan base of the series. There is still stigma and hate surrounding the LGBTQ communities and movies, TVs, and media organizations should do their part in bringing about normalcy to the fact being gay is not a crime. Netflix and Stranger Things took their step forward for themselves in season three, don't lose this momentum, you've got a platform now make use of it to promote equality and togetherness.
-->