Sumit and Jenny Slatten of '90 Day Fiance'' were Spotted Together in India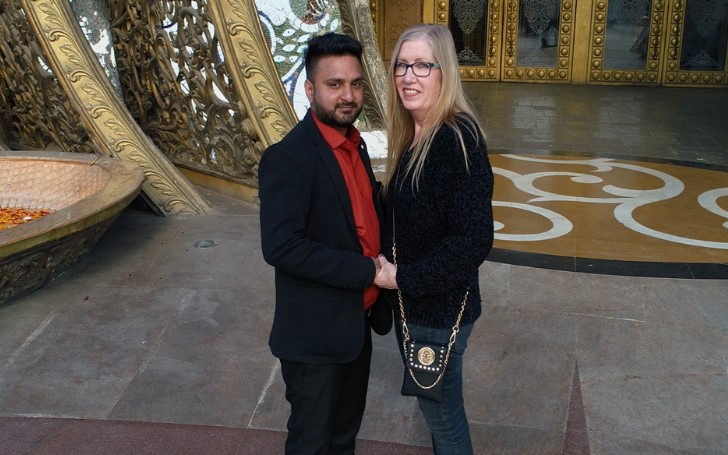 Sumit and Jenny Slatten of 90 Day Fiance were spotted together on the street of New Delhi.
While people were busy speculating Sumit and Jenny Slatten of '90 Day Fiance's couple split, some fans spotted them strolling on the street of Delhi, India.
And after the post from a fan surfaced the internet, avid watchers of the show are guessing the couple might have gotten back together.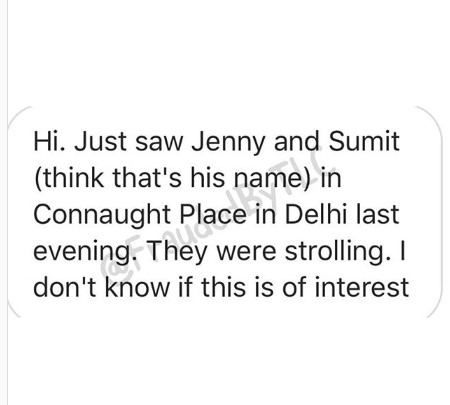 A fan named fraudedbytlc on Instagram posted an updated of Sumit and Jenny Slatten.
Source: fraudedbytlc's Instagram
A fan traveling to India spotted Sumit and Jenny on the street of Delhi's Connaught Place, a shopping district in the city.
Also See: Patrick Mahomes - Facts to Know About Kansas City Chiefs' Quarterback
The fan wrote, "Hi. Just saw Jenny and Sumit (Think that is his name) in Connaught Place in Delhi last evening. They were strolling. I don't know if this of interest."
Previously, Sumit and Jenny's relationship was on the verge break, if not already broken. The reason for the split was a lie, as Sumit catfished Jenny.
Sumit made Jenny believe that he is an English model, under the name Michael Jones, but when he told the truth, Slatten still wanted to be with him.
Also Read: Facts to Know about Rachel Slawson, the First Openly Bisexual Woman to Enter the Miss USA competition
But fans are surprised seeing them together as long as did, and by what it seems, the couple is building something meaningful out of initial lies by the man.
Watch: 90 Day Fiance The Other Way - Jenny And Sumit Say Goodbye
When everyone thought the whole thing between Jenny and Sumit ended, the alleged couple is sparking romance rumors afresh. Could their relationship be possible?
Well, let's see what the future holds for them. Chances are Sumit can go any extent to get a U.S. visa and live American dreams.
You May Also Like: Caressa Suzzette Madden - Things You Should Know About Delonte West's Wife
For more information on your favorite celebrities' lifestyle, stay tuned to Glamour Fame, and don't forget to sign up for the newsletter.
-->