Taapsee Pannu Says She Feels Secure As An Actor In The Film Industry Today
Published Sun Jun 16 2019 By David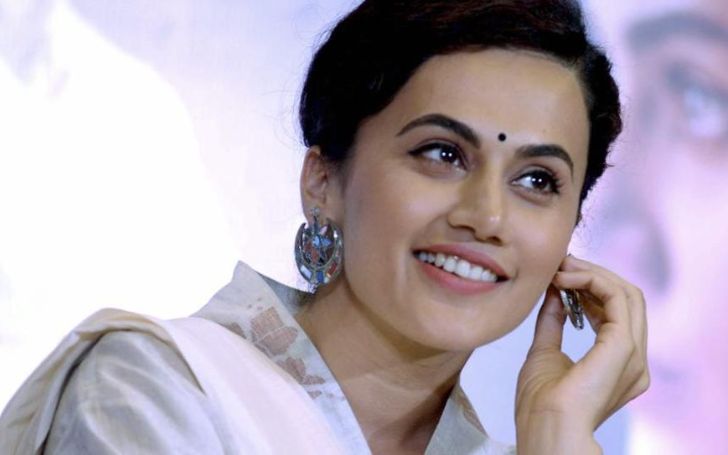 Taapsee Pannu: I'm very secure as an actor, but not as a star!!
Taapsee Pannu says, "Audiences do that for the Khans (Shah Rukh, Salman and Aamir), they just go and watch their films blindly. So I'm waiting for the day that happens to me..."
Taapsee states she feels secured as an actress in the film industry today but acknowledges the fact that she still has miles to go in order to achieve her dream of becoming the quintessential Bollywood star. The 31-year-old says acting dependably keeps her on her toes and she completely welcomes it because she does not want to feel excessively relaxed.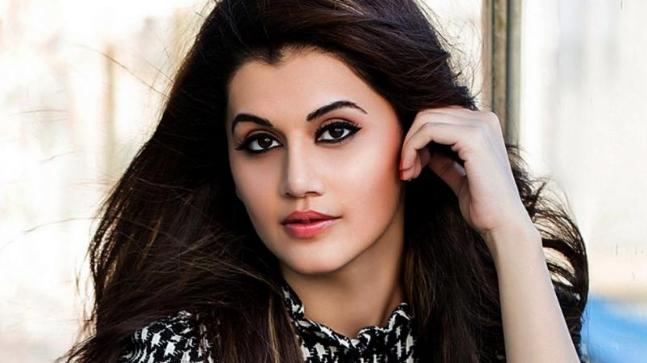 Taapsee admits box office numbers do matter to her.
SOURCE: India Today
In an interview, the Judwaa 2 actress said, "I'm very secure as an actor, but not as a star. I don't know where will I be sent back to if a couple of my films fail at the box office. But I think that is fine because it keeps me on my toes to find something new."
Also Read: Bollywood Star Priyanka Chopra Gives 5 Life Lessons In Hilarious Video
Taapsee added should she ever start to feel too secure and comfortable, she might just relax and then keep doing what she's good at, knowing that it will work. She maintained she will always be fine with her work not being that comfortable; 'that's the joy of the profession.'
Turning into a star is a work in progress, says the actor, who needs that in future audiences ought to have the option to recognize a film just by her name and she has been working towards it by conveying critically-praised performances in films such as Mulk, Manmarziyaan, Badla and her most recent Game Over.
Taapsee Pannu recent film, Game Over was released on last Friday, May 14th.
Taapsee stressed she doesn't identify herself being the star yet because she feels the definition of being a star is where people just 'blindly pour their faith on you and consequently spend money at the box office.' Pannu says she will keep on exploring different roles as she is trying to build a "niche for myself". She adds, 'I think people, in the business and even outside, now accept that I can pull off good exhibitions. So that way, I'm somewhat secure in light of the fact it is not in the question."
Recommended: Oscar-winning Classic Forrest Gump To Get Bollywood Remake
Taapsee admits box office numbers do make a difference to her as that is the only way she can gauge the mood of the audiences regarding her performance in a film.
'It just shows business. On the off chance that my film makes money, more films will be made, and more people will trust me with their money. Furthermore, that's how we work. So it needs to make a profit. I can be cheerful about the critics and appreciate to them that they have approved me time and again, but in the long run everything comes down to the measure of cash the film collects at the box office. That is the thing that inevitable achievement and disappointment are about,' Taapsee concludes.
You May Also Like: Netflix Nabs Richie Mehta's Indian Drama Series 'Delhi Crime'
The actress' next featurette, Game Over (a psychological thriller) released countrywide on Friday.
-->