Tanya Rad - Some Facts to Know About Ryan Seacrest's Co-Host, and Does She Have a Boyfriend in 2020?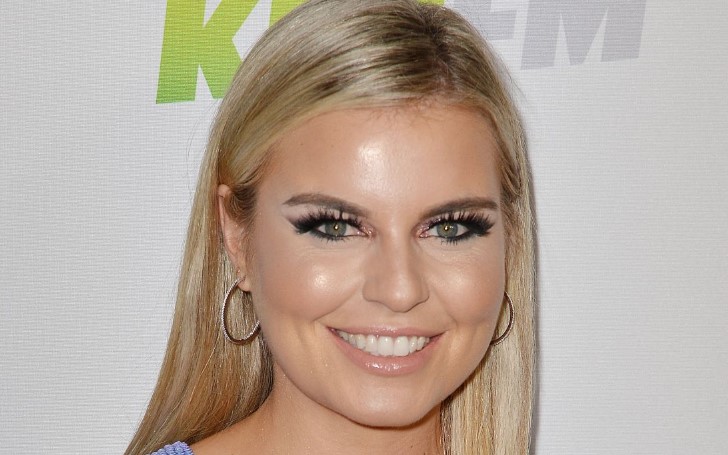 Tanya Rad, a KIIS FM radio personality who managed to win many hearts with her voice, and appearing next to Ryan Seacrest on his Los Angeles morning show, 'On Air With Ryan Seacrest,' as a co-host.
There's certainly a lot to learn about the radio personality. Her mere presence in the room is enough to make us laugh, smile, and feel good about everything. Yes, she just gives you that good vibe; we love to be in.
For your convenience, we have gathered some information about the radio personality, so let's just dive right in.
Tanya Rad hails from Orange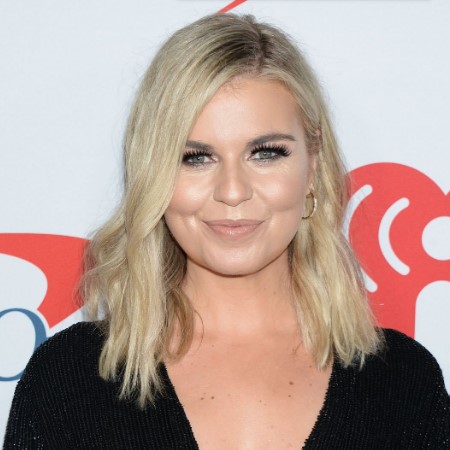 Tanya Rad was born on July 19, 1987, in Orange, California.
Source: Hawt Celebs
Indeed, all the beautiful people are from Orange, California, and we guess it won't even surprise you, people, if we tell you Tanya Rad is originally from the same place. Tanya was born on July 19, 1987, in Orange, and spent a fair share of her life there.
Also See: 'The Good Place' Actor Manny Jacinto's To-Be-Wife Dianne Doan - Facts You Need to Know
On her later year, she started working as a radio jockey, following which she got to connect with many celebrities, one of them was Ryan Seacrest. Working with Ryan on his morning show, 'On Air With Ryan Seacrest,' as a co-host, really helped the 33-year-old radio personality to grow her career and also as a person.
There's one incident that really helped her status to shot to stardom, though. One of Tanya's facetime with Charlie Puth during their tour really went viral, and more people started to hear Rad's name. Since then, she is a celebrity.
Lately, Ryan and Tanya Rad also were on the Oscars 2020, the duo just rocked the red carpet, as Ryan Seacrest was pulling the epic Joaquin Phoenix's stair step from the movie 'Joker.' They both together stole the show, and we love them for this.
Is Tanya Rad Dating Anyone?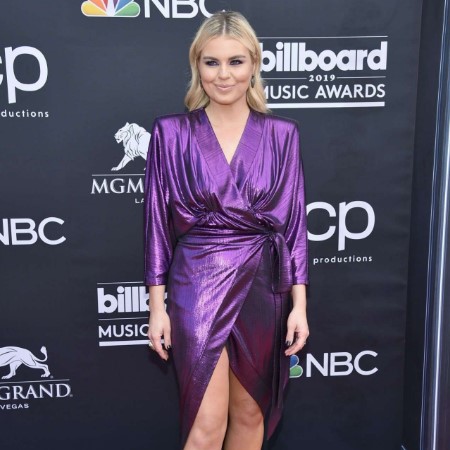 Tanya Rad is not dating anyone as of now, however, she writes journals about her future husband.
Source: Got Celebs
Well, apparently, no, Tanya Rad is not dating anyone. But the 32-year-old revealed on the Ryan Seacrest's show she has been on a date with someone she met on a dating app. However, her experience with the person she went on a date was not so great.
Tanya shared the guy she went on a date with had no idea who she was, and did not even bother to google who she is, despite Tanya telling him she is a celebrity! Such a bummer, we can pretty much assume what happened after that. That person was out of Tanya's radar as soon as he spilled he don't even follow Ryan's show.
Also Read: Fern Sutherland - Some Facts to Know About 'The Brokenwood Mysteries' Actress
There is one interesting fact about the star radio jockey, though. Tanya journals about her future husband, and already sort of have an image painted on her mind of her to-be-husband. Isn't that interesting?
Tanya Rad Net Worth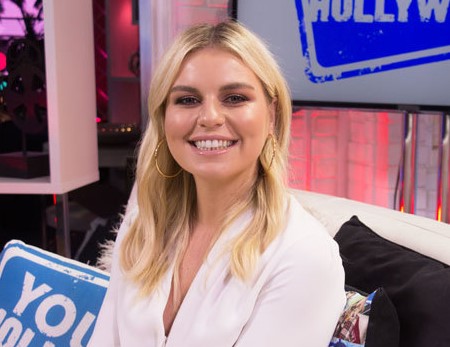 Tanya Rad's estimated net worth is $400,000.
Source: Young Hollywood
We know, many of you scratching your head to know how much Tanya Rad makes, and what's her net worth. Well, she has decided not to disclose her personal information as to how much she makes per episode. But we, however, have an estimated net worth of the radio personality.
You May Also Like: Megan Thee Stallion Net Worth — Catch the Details
According to different sources on the internet (some were really confusing, giving us a range of mostly impossible numbers, but we worked around through them all and came with a figure), the estimated net worth of Tanya Rad is $400,000.
Tanya, who is a down-to-earth person, when asked about her wealth, she simply replied, "I have more friends than I have money, and I'm fine with it that way…" Don't you think she is amazing
What's Tanya Rad is Like?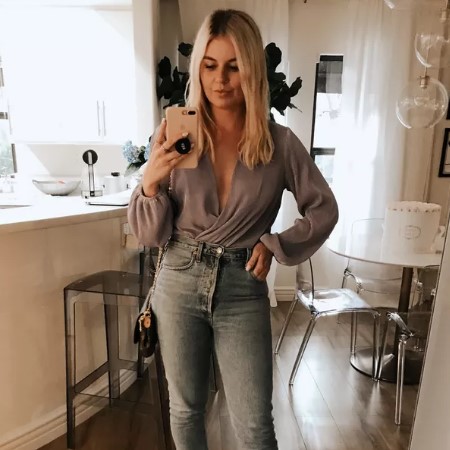 Tanya Rad is also goes by the name T Rad or T Pain. As a person, she is one hilarious human being.
Source: On Air With Ryan Seacrest
Tanya Rad, to be precise, is a total mess, but also the kind of person you would love to add to your inner friends' circle. A person you can share very private thing, with whom you can be comfortable, and the one who will always keep you entertained, no matter in what situation you are. In short, she is a fantastic person with whom you will never want to part.
Tanya, who's nickname is T Rad or T Pain, is wonderful, we could not get enough her bio, which she wrote herself on her own blog. Yes, she writes blogs where she mostly updates her followers about new music discoveries and songs, inspirational quotes or scriptures that motivates, and other motivating stories from around the internet.
Here's one for you all, Tanya Rad's favorite quote we thought you all should see.
Smile always. Believe in yourself. Believe in others.
For more information on your favorite celebrities' lifestyle, stay tuned to Glamour Fame, and don't forget to sign up for the newsletter.
-->