Taylor Selfridge Reveals She Lost a Twin Due to 'Vanishing Twin Syndrome', While the Other Twin Is Healthy in Her Belly
Published Wed Dec 04 2019 By Sea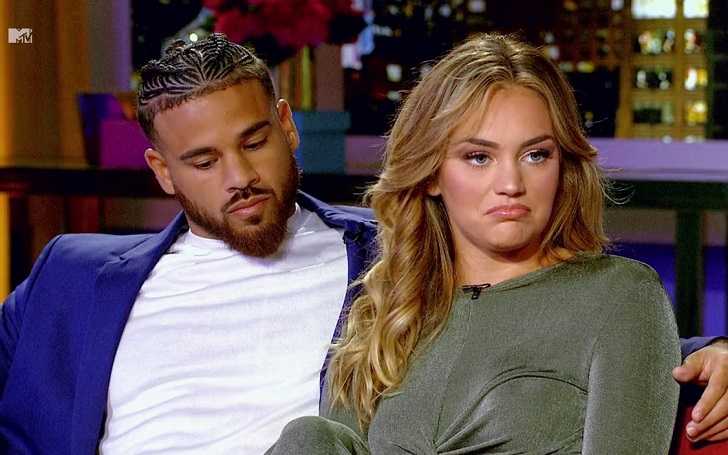 'Teen Mom OG' star Taylor Selfridge wants to clarify she did not lose one of the original twins in her belly to miscarriage while also stating the other baby is healthily growing inside her belly.
For the first time, 'Teen Mom OG' star Taylor Selfridge actually is pregnant, after numerous rumors before the official announcement. Those fake news were only an expression of her desire to have her boyfriend, Cory Wharton's children, as she had clearly explained it was hard to not want kids with him.
Selfridge's first pregnancy, however, wasn't really planned, as Wharton explained via his announcement post on Instagram. They waited two months after finding out about the pregnancy to tell the world. And just last week, she revealed they were originally expecting twins but lost one of them via an Instagram Story on November 27. With people talking about it, she wanted to clarify the cause of the loss was not miscarriage.
The 25-year-old wants people to know she thinks 'miscarriage' is a degenerate word for her condition as it was 'Vanishing Twin Syndrome' that took away their would-have-been second child.
"I'm doing just fine. I'm happy, healthy, our baby is healthy," she wrote on that Instagram Story last week. "A few days after the announcement, we found out we were supposed to actually have twins, I ended up losing one of them. But on the positive side, my baby is healthy! And I'm 19 weeks now.
"I don't like that people are calling it a miscarriage now. It's called vanishing twin syndrome or disappearing twin syndrome," she told US Weekly on December 2. "We went in for a check-up on our baby and they had found a separate empty sac, so we didn't know that we had twins before that."
This one is special for Wharton too since he discovered he had a daughter, Ryder K, only six months of her birth. The 2-year-old was born out of an extremely short relationship as Cory revealed, it was only once he hooked up with her mother, Cheyenne Floyd.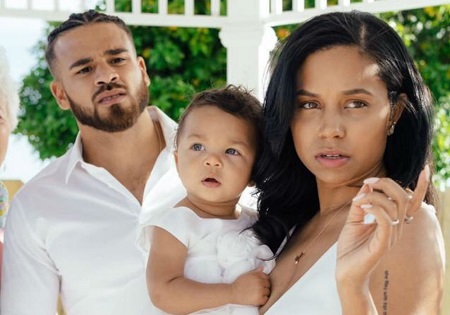 Cory Wharton and Cheyenne Floyd co-parenting Ryder is a rare sight of non-couples working to raise their child.
Source: MTV
The original 'Teen Mom OG' star, Floyd, has been very supportive of the couple having a baby, especially because her daughter will be a big sister. It was despite Wharton developing that fear of telling her since they already co-parent Ryder together.
The fact is the two get along really well when being parents to their daughter, while the couple, including Floyd's boyfriend, Matt "Emex" Walker, are very close to each other and often hang out together.
The couple first dated briefly following the end of 'Ex on the Beach' Season 2 before reuniting again in February. After going through a lot of hurdles and criticisms (along with Floyd's support for their relationship), the incoming child is every reason for them to rejoice about.
We've covered a lot of stories on Taylor Selfridge, Cory Wharton and Teen Mom OG altogether. Be sure to check them out by clicking the respective name-tags below this article. And also, surf through GlamourFame for more Entertainment stories of your favorite celebrities.
-->