'Teen Mom' Alum Farrah Abraham Angers People Again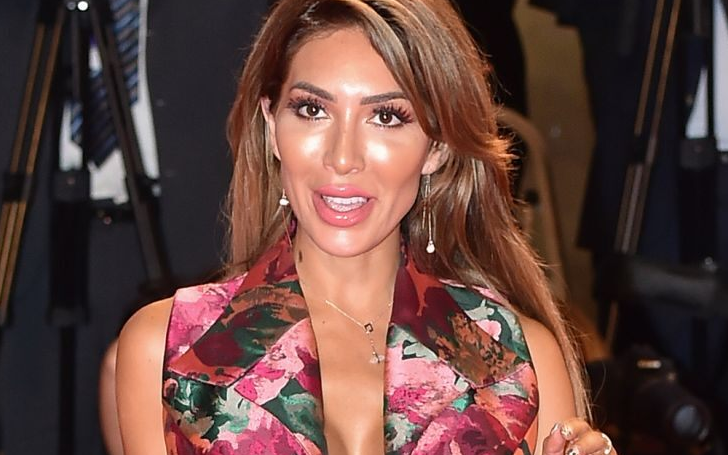 Farrah Abraham angers her followers again.
Teen Mom alum Farrah Abraham, who wants to get back to the show again, is catching a lot of heat lately, again. The reason for people's anger towards the Teen Mom star is her recent activity on her social media.
Apparently, the 28-year-old reality star drew the attention of her "fans" for her unusual parenting behavior. Her followers are showing concern over the video she posted on her social media.
Watch: Farrah Abraham Leaves Fans 'Terrified' After Posting Bizarre Video With Sophia
The video which was posted on Farrah's TikTok and Instagram showed Farrah applying makeup to herself and her daughter, Sophia, who is just over ten years old, who Farrah thinks is going to be a TV superstar.
Also See: Janeane Garofalo Plastic Surgery - The Complete Detail
The video has been shared multiple times on platforms like Reddit, where users seemed a little upset about the whole situation.
One of the Reddit users wrote, "I have never been so terrified." adding to the previous comment, another one asked if the reality star using any filters or went through a surgery.
And the third comment showed the real concern about the 10-year-old daughter, where the Reddit user said, "Sophia needs adult supervision."
Watch: Is Teen Mom Farrah Abraham trying Blackface!!!
While most comments did not like Farrah's idea of applying makeup on her and Sophia, there was one user who seemed to like the idea but thought the reality star looked gross.
Also Read: Katerina Rozmajzl - Things You Need to Know about the Entrepreneur Miss USA Contestant
The user wrote, "I don't know the context, but this almost looks like a fun, cute photo of Farrah and Sophia goofing off with makeup. I'm sure the reality is probably more gross and depressing."
For more information on your favorite celebrities' lifestyle, stay tuned to Glamour Fame, and don't forget to sign up for the newsletter.
-->