Tekashi 6ix9ine Net Worth - The Complete Breakdown
Published Sat Dec 21 2019 By Matthew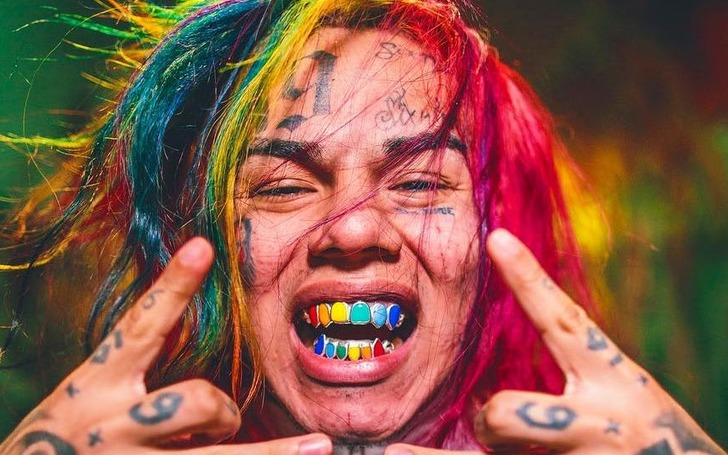 Here's how much Tekashi 6ix9ine is worth today.
Tekashi 6ix9ine, the recently convicted American rapper and songwriter, was born on May 8, 1996, as Daniel Hernandez in Bushwick, Brooklyn, New York to a Mexican father and Puerto Rican mother.
The 23 years old is quite famous and not just for his raps. If not from the controversies revolving around him from a very young age, people often recognize him through a meme that went viral. Remember that guy from the meme with rainbow-dyed hair, excessive tattoos, and rainbow-plated grills; that's Tekashi 6ix9ine.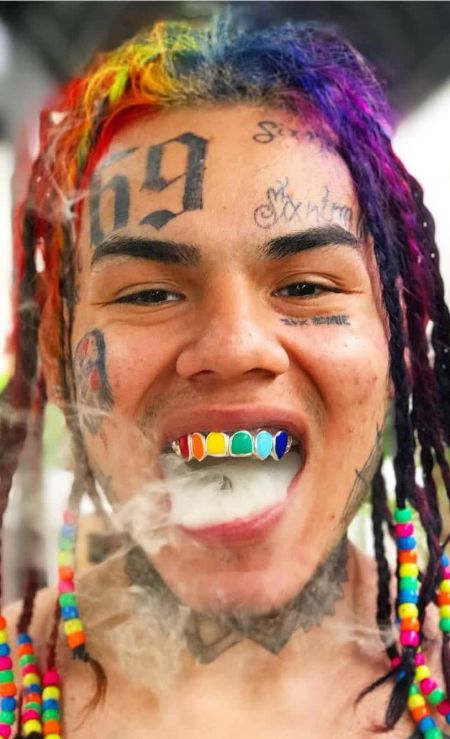 Rainbow-dyed hair, excessive tattoos, and rainbow-plated grills; that Tekashi 6ix9ine.
Source: IdolWiki
Tekashi didn't precisely have a peaceful childhood growing up. In 2010 his father was shot just a few blocks from his home, which led Hernandez down a spiraling path. Suffering from various mental health issues like depression and PTSD, Tekashi was hospitalized and expelled from his school in 8th grade. After that, Hernandez began working to support his family only to find himself getting fired for being too young. So he turned toward dealing drugs to boost his income.
Also See: Future is Taking Shots at Tekashi 6ix9ine for Snitching, Calls Him a "Rat"
Eventually caught and sentenced to Rikers Island, Daniel joined the 'Nine Trey Gangsters', which would later go on to be a big part of controversies surrounding him. His rap career began in 2014 with songs like '69' and 'Scumlife', which he released after he got out of jail. Since then, the American rapper gave out more than ten songs that made it to Billboard's Hop 100. With such a bewildering success in the rap industry, what is Tekashi 6ix9ine's net worth today?
Tekashi 6ix9ine's Net Worth
According to LadBible, Tekashi's net worth in 2019 is estimated to be somewhere near $4 million (£3.2m).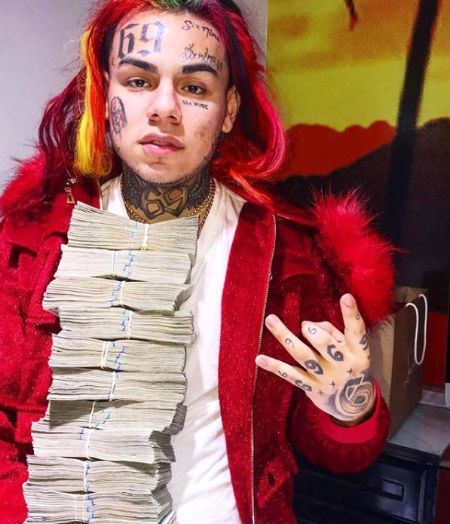 Takashi 6ix9ine's net worth is an estimated $4 million.
Source: LadBible
The rapper, however, is yet to give out information about his fortune. However, we do know for a fact that he is $35,000 less rich than he was before December 18, 2019, when he was sentenced to two years of jail time, 300 hours of community service and a $35,000 fine on the gang violence case.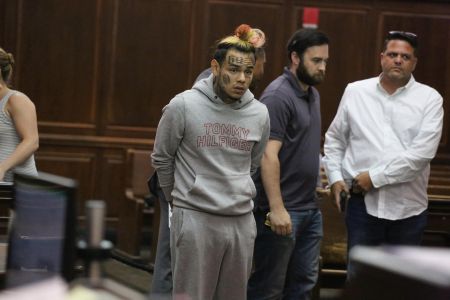 Daniel Hernandez aka Tekashi 6ix9ine sentenced to 2 years in jail.
Source: The Sun
6ix9ine's leading source of income is his platinum, double-platinum, and other hit songs.
Over 10 Billboard Hop 100 Songs
Despite all the controversies during his career, nothing ever stopped the rapper's songs from making it to Billboard Hop 100.
Also See: Snoop Dogg Trolled Tekashi 6ix9ine on His Recent Instagram Post
Hernandez's first song to make it to Hot 100 was his debut single 'Gummo', which peaked at number 12 and was also certified platinum by the RIAA on March 5, 2018. Almost every song from the artist since then made it to Hot 100.
Watch: 6ix9ine, Nicki Minaj, Murda Beatz - "FEFE" (Official Music Video)
But Daniel's next most prominent song was probably his eighth single, 'Fefe', featuring Nicki Minaj and Murda Beatz, which not only made itself to number four on Billboard but was also certified double platinum by RIAA.
Dummy Boy and $10 Million Deal
Nearly two months later, Daniel's debut solo album 'Dummy Boy' was released on November 27, which became the artist's highest-charting album to date after debuting at number two on the Billboard 200, right behind Travis Scott's 'Astroworld'.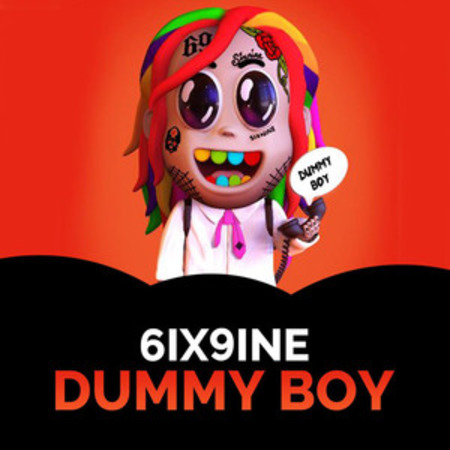 Daniel's new Dummy Boy album cover.
Source: Spotify
On October, however, Takashi signed a confirmed $10 million deal with 10K Projects for two future albums, one in English and the other in Spanish. But the fate of this deal seems bleak following his sentencing on December 18.
Also See: Chief Keef Rapper - Alive or Dead? Get All the Facts Here!
So what do you think? Will Takashi 6ix9ine's fortune stay the course or run out after his time in prison?
For more celebrity net worth, please visit the Entertainment section over at Glamour Fame.
-->