Temperatures Bound To Soar! Alexis Ren Looks Utterly Breathtaking With Seductive Pose On The Beach!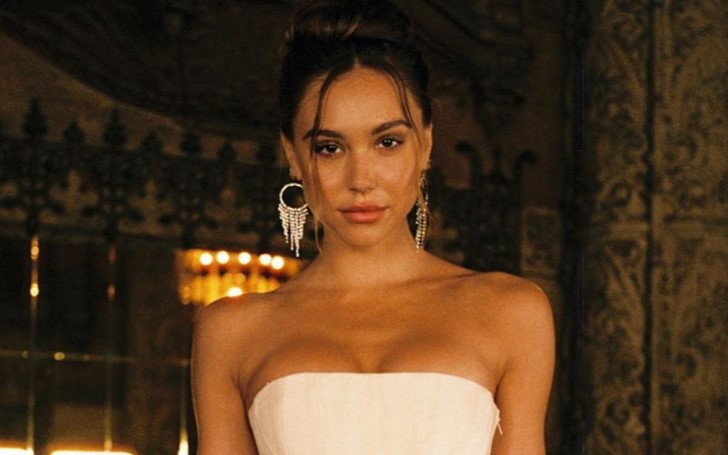 Alexis Ren enthralled her fans on latest Instagram post.
The hot Instagram model, Alexis Ren, who loves Sonya Dakar for her spot treatment, took to her Instagram and uploaded pictures to bewitch her fans on her latest post.
The 23-year-old model, who loves Alo Yoga outfits, is seen lying on the beach near the sea with mere booty shorts and nothing up above, covering her assets with just hands.
Alexis Ren, who recently urged her fans to donate for the reforestation of Amazon, on two-picture series is showing too much and fans, on the other hand, can't hold their imaginations.
The model wrote a caption which read, "This please," and we are wondering what Alexis is suggesting here?
Well, we could not figure out what the Instagram model is trying to say, but fans are coming up with their own creative ideas.
One fan wrote, " '..so how did you guys meet?? Well, she had 13M followers, and I wrote (holy 🔥you're hott) on the comments... and the rest is history..' -every guy here's. 💭"
No doubt, this guy spoke the mind of every guy, and this one certainly deserves an ovation. But every other comment were pretty expected ones and lame.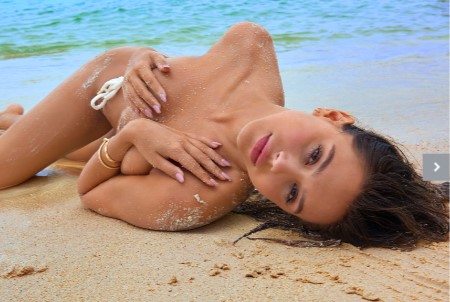 As one fan wrote, "Please have my children."
While another fan wrote, "Please just give me a chance."
By now, you have a pretty good idea what the fans are trying to say. We agree, comments were not very creative, but people at least gave it a try.
We think this is precisely what Alexis was implying with her caption, she wanted her fans to be creative, but they were somewhat on the same level of cringe.
There was, however, a few fans who came up with something different and made us laugh.
Apparently, one Instagram user wrote, "¿Weona que fotoshopea mi foto y pone su cara?" which translates to "who photoshopped my photo and put her face?"
And when we checked the user profile, the Instagram user actually had a profile picture similar to Alexis' picture in a what seemed identical location.
But one thing for sure, male fans would literally go any extent to see Alexis in person, while female fans are dreaming of getting a body like her.
One female fan wrote, "imagine actually looking like THIS at the beach." This one absolutely speaks the mind of every girl. See, no matter the gender, everyone desires ALEXIS REN.
-->