Tenzing Norgay Trainor - Some Facts to Know About the Actor
Published Sat May 02 2020 By Eric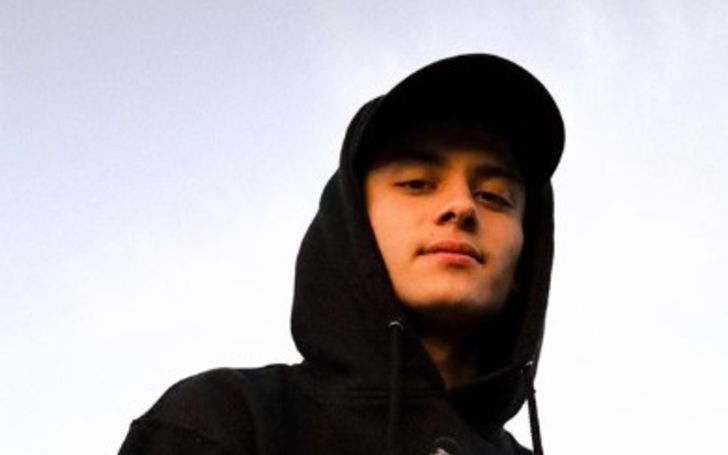 Tenzing Norgay Trainor is the young blooming actor who came to limelight after giving outstanding performances in several movies and TV series. The 18-years-old boy already accomplished to garner loyal fans with his fabulous act at an early age.
Due to Trainor's massive impact within the crowd, he accumulated more than a million followers on his Instagram. Further, his rising fame made people anxious to know about him. So, in this article, we will share some exciting facts on Tenzing Norgay Trainor.
Tenzing Norgay Trainor Wiki/Bio
The upcoming star Tenzing Norgay Trainor was born on September 4, 2001, in Florida, Plantation. His father, Clark Trainor, is professionally an American lawyer and his mother, Deki Tenzing Norgay hails from legendary mountain climber family.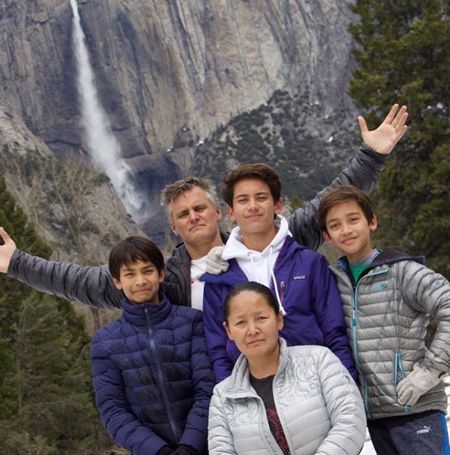 Young Tenzing with his family members.
Photo Source: Pinterest
Who is the famous personality in the Tenzing house? He is none other than late Tenzing Norgay Sherpa, the man who rose to prominence after setting a record in 1952 by climbing 28,215 feet or the tallest mountain in the world, Mt. Everest. Indeed young Trainor is named after his grandpa Norgay.
Click To Read: Nate Holzapfel - Find Some Interesting Facts About the American Entrepreneur
Except for Trainor's grandfather Norgay record, there is something which might surprise you guys. He was married three times in his life, where his first wife, Dawa Phuti, died young in 1994. Then he tied the marital knot with Ang Lahmu, who was cousin to his first wife.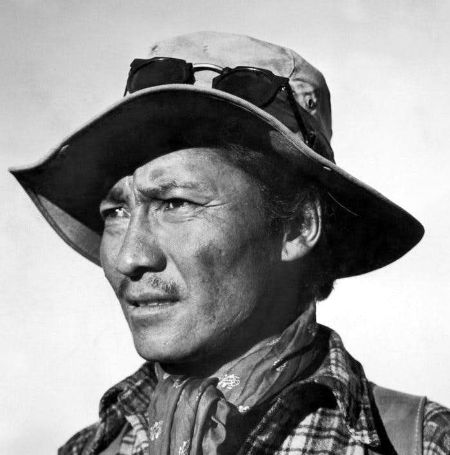 Tenzing Norgay Trainor granddad is Tenzing Norgay Sherpa.
Photo Source: Time
Further, Trainor grandpa took marital vows with his third wife Dakku, with whom he welcomed three sons (Norbu, Jamling, and Dhamey) and a daughter, Deki. So, his mother, Deki, married his dad with whom they share a beautiful family. He has two brothers as siblings in his family Kalden and Yonden Trainor.
Tenzing Norgay Trainor Professional Life
Focusing on the professional life of the young talent Tenzing Norgay Trainor, he became part of numerous exceptional movies until today. According to Legit, his acting journey began when he was eight years old. Trainor was an active member of the Paladin Playhouse Theater, located in the Ft. Lauderdale theatre camp.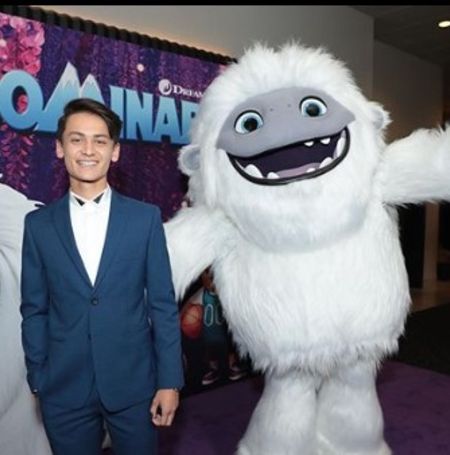 The upcoming superstar Trainor voiced Jin from the animated movie Abominable.
Photo Source: Instagram account of Tenzing Norgay Trainor
Trainor's dad forced him to join the camp to build confidence in speaking in front of people. He learned a lot of value able skills in the program, which is benefiting him right now in the show biz. Subsequently, Tenzing pops, also suggested him pursue his career in acting after they moved to California and looking back then it might be one of the bests advice from his old man.
Past Works of Tenzing Norgay Trainor
The heartthrob personality Tenzing Norgay Trainor first appeared on-screen from the series Stevie TV in 2012. He showed up for one episode as a Gosselin Boy.
Abominable: Tenzing Norgay Trainor & Albert Tsai Interview | Extra Butter
After then, in the same year, Trainor portrayed three supporting roles in The Jadagrace Show (as Jackie Swartz), Bits and Pieces (as Brody), and Almost Paradox, where he played the character of a son.
Recommended: Trevor Wallace Net Worth - Find Out How Rich the American Comedian is
Subsequently, in 2013 Trainor stayed active in the movie industry. Except for acting, he also voiced as Buddha in a video, Super buddies. After harnessing his skills for a couple of years, Tenzing made a breakthrough in the acting field from his role as Parker Rooney in the TV show Liv and Maddie (2013-2017).
Recent Works of Tenzing Norgay Trainor
Talking about the recent works of Tenzing Norgay Trainor, from 2018 to 2019, he portrayed several characters in TV series like Knight Squad (as Jimbo), Wonder Pets! (as Serval), Modern Family (as David Tashi), and The Stranded (as Gun).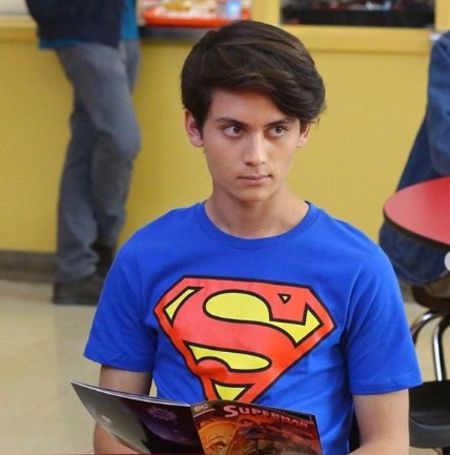 Trainor portrayed the role of Trevor in American Housewife series.
Photo Source: Instagram of Tenzing Norgay Trainor
Further, Tenzing also sharpened his ability as a voice actor. He voiced Jin from the animated movie Abominable which premiered on 27 September 2019. His work was appreciated by the viewers of the film, which also boosted his fans following in the mass.
Also See: Who is Kouvr Annon? Some Interesting Facts About the Social Media Influencer
Now coming into 2020, budding performer Trainor made his presence in the comedy-drama American Housewife, where he portrayed the role of Trevor. He will be in the movie business for a long time that is for sure; however, his future projects aren't revealed for now.
For more updates on your favorite celebrity, visit Glamour Fame.
-->