Trevor Wallace Net Worth - Find Out How Rich the American Comedian is
Published Thu Apr 30 2020 By Bran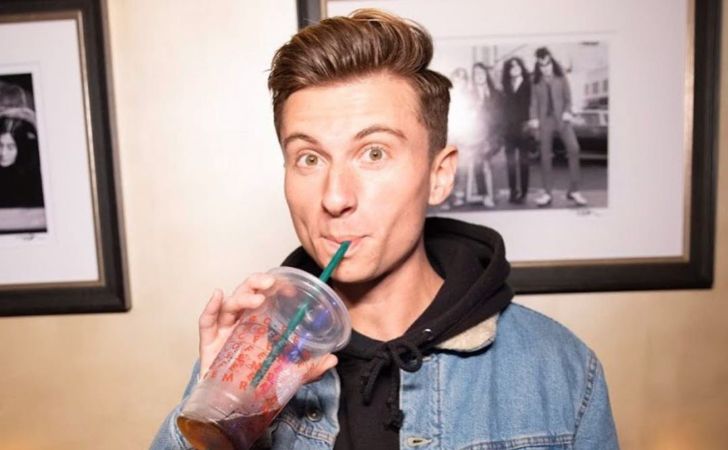 From YouTube to Television, comedian Trevor Wallace achieved success big time. Let's get to know about his net worth.
Aged 28, Trevor Wallace is one of America's finest comedians in the current time, known for his humor developed in the digital platform. It hasn't been long since he entered the bigger picture, but some of the essential reasons behind his rapid surge has to be with his funny videos on his personal YouTube channel.
Born on December 30, 1992, in the city of Camarillo, California, Trevor Wallace was always a jolly personality with talents in humor and comedy. Interestingly, the comedian today is a regular on the hit YouTube channel, All Def Digital, and further featured on several platforms like MTV2, Super Deluxe, and Buzzfeed. Thanks to all those affiliations, he not got accustomed to global fame but also owned colossal net worth. So, without wasting much time, let us delve into the details.
Trevor Wallace's Six-Figured Net Worth
The American comedian took full advantage of his humor talents, as he created a career out of comedy. Specifically, Trevor Wallace amasses a staggering net worth of $800,000 as of April 2020. While the primary source of his earnings includes his several YouTube videos, be it in his personal channel or the All Def Digital. Considering he rate he is going; the day isn't far when Wallace will reach the one million mark.
YouTuber Trevor Wallace owns a net worth of $800,000.
Photo Source: Trevor Wallace Instagram
It all began when Wallace started making short videos for Vine, the hosting platform. He was still studying at San Jose State University at that time. The breakthrough came when he made a few viral videos about Zumiez, crossing over 14 million views by 2017 itself.
Also See: Katt Williams Net Worth - The Detailed Breakdown
Alongside all the digital comedy, Wallace achieved incredible success in live performances as well, as he performed stand-up comedy at several venues. As per the records, he performed at San Jose Improv, Zanies Comedy Club, and Orpheum Theatre in Arizona. Earlier in 2020, he played at Atlanta and Oklahoma but postponed the March 24 show at Tampa, Florida, due to the COVID-19 outbreak.
Trevor Wallace's YouTube Success
Comedy is often a means to win over people's hearts, and Trevor Wallace managed it quite rightly. Since the 28-year-old started his YouTube channel in 2011 and posted comic contents, fans began admiring his work at an instant. Consequently, today, he has over 1.2 million subscribers on the channel and over 1.5 million followers on Instagram.
Comedian Trevor Wallace has over 1 million followers on his YouTube channel.
Photo Source: Trevor Wallace Instagram
Some of his best videos include When Frat Guys Come Home for the Summer, losing AirPods, going home for Thanksgiving, etc. Interestingly, he released a video where he satirized White Claw Hard Seltzer, with t-shirts that read Ain't No Laws When You're Drinking Claws. However, as the video got viral, the company did get back to him at filed him an order of cease and desist order.
Recommended: Nate Holzapfel Net Worth- The Complete Breakdown
Wallace is involved in several fields currently, but one of his sources of income is undoubtedly YouTube. The charismatic personality gets paycheck worth an estimated figure of $530,000 annually, depending upon the wealth. Likewise, he currently works for the popular Los Angeles based online platform, All Def, which makes around $1 million every year. Alongside the affiliation with them, he also featured on the videos of Buzzfeed, Unilad and Funny or Die. Moreover, he also contributed his humor to Super Deluxe, Fusion TV, Worldstar Hop Hop, and MTV2 for a considerable income in return.
Trevor Wallace Sells Merchandises
Call it perks of being a YouTuber or famous, but Trevor Wallace made the most out of it as he started designing unique and humorous merchandise in an online seller, Stay Twisted Inc. Since over a million people follow him and admire his comedy; the response on his merchandise products like creative t-shirts and caps were quite good.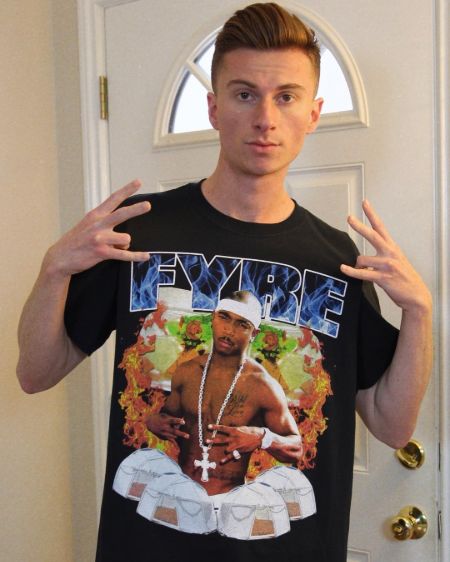 YouTuber Trevor Wallace does stand-up comedy at several venues.
Photo Source: Trevor Wallace Instagram
Wallace earns a fair share of earnings from the small entrepreneurial firm and considering the rate it is going, and the YouTube star could expand it to more products shortly as well.
You May Also Like: Marty Smith Net Worth - Ever Wondered How Rich the ESPN journalist is?
Besides the merchandises, the YouTuber has been a part of several short films such as 'Snatch Shot,' 'The Halloween Party,' and a few episodes of 'Add-TV.' Courtesy of some fantastic concepts and acting, he was nominated for the 2020 Shorty Award for Best Comedy and Best Use of Comedy Video.
For more news and updates about your favorite stars, please stay connected with us at Glamour Fame.