'The Bachelor' Colton Underwood Releases New Song With O-Town
Published Fri Feb 22 2019 By David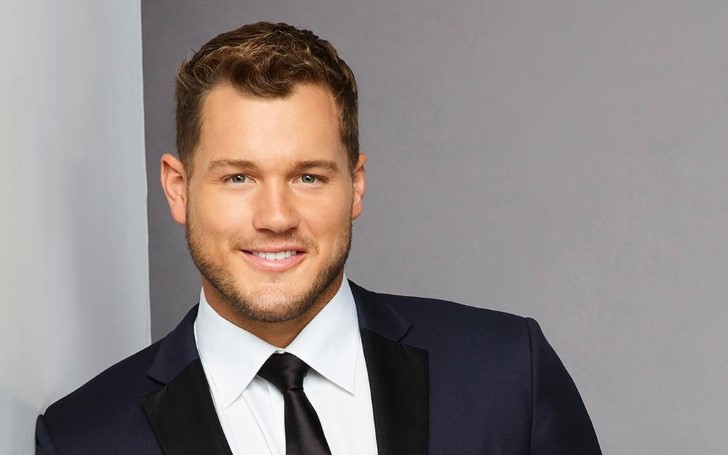 Colton Underwood, a titular bachelor from the 23rd and current season of The Bachelor is taking a detour from the show to a boy-band.
A former American football linebacker, Colton Underwood is going from Bachelor spotlight to a boy band pastime. The ABC reality star has partnered up with O-Town, a Florida based band comprised of four boys to release a new song titled "Hello World." O-Town star Jacob Underwood joked that Oakland Raiders star is a perfect fill-in for ex-bandmate Ashley Parker Angel.
"We've been five members before, so I think it was natural for us to have a pretty blonde guy in the band," Underwood told Entertainment Tonight of O-Town, a music unit which also includes Dan Miller, Erik-Michael Estrada, and Trevor Penick.
The Bachelor's current prize boy also helped the group in writing the song "Hello World," which will serve as a charity single for the Colton Underwood Legacy Foundation, the former NFL player's fundraising campaign aimed at helping patients suffering from cystic fibrous (a genetic disorder affecting the lungs).
Colton and his family are personally familiar with the plightful condition, due to his 7-year-old cousin, Harper himself was the victim of it--an incident which ultimately motivated Colton to start the foundation in Harper's honor.
The non-profit organization now provides AffloVests to those in need. The portable, battery-oriented vests help loosen and clear the excess mucus in the lungs of cystic fibrosis patients, known as "CF warriors," and the extrapolate also inspired the song's opening line, "I am a warrior."
Don't Miss: Jordyn Woods Leaves Kylie Jenner's Home and Moves Back To Her Mom's House amid Tristan Thompson Cheating Scandal
While Colton initially didn't intend to sing on the track, Jacob Underwood from the same band convinced him to join O-Town in the studio, telling him if the recording goes bad they could always "auto-tune" him.
"He said, 'I can't sing for sh**," Jacob quoted Colton. "He's a ham and played up to it, though. His energy in the studio was just fun. You could tell he hadn't been in there before, so was asking all these questions."
Jacob, 38, also added, "We've been five members before, so I think it was natural for us to have a pretty blonde guy in the band! I was kind of jealous because I think his eyes are bluer than mine, so I'm going to have to do something about that."
"Of course I was [nervous]," Underwood told ET. "It took me two or three runs through the song to even get a little bit comfortable and even now, I'm nervous just thinking about it!"
The 27-year-old athlete originally met Jacob Underwood during a charity dodgeball game back in 2014 when he played football for the San Diego Chargers. Colton told The Bobby Bones Show that, he befriended Jacob over their same last name, and kept in with each other ever since.
Recommended: Megan Barton-Hanson Exchanged Series of Flirty Texts with Football Star Dele Alli After They Met on a Recent London Night Out
Meanwhile, the two stars are still stressing over to get to the root of the possibility if they may be distant cousins. "Hello, World" was the outcome of Jacob after his year of struggle with the song concept. After observing Colton's foundation, he became more inspired to finish the song.
In the ET interview, Jacob Underwood hinted "The Bachelor" could also make an appearance onstage at one of the band's upcoming shows. O-Town is set for the tour in the U.S. through July.
The pop quartet gang was the first boy band formed on the MTV reality show, Making the Band back in 2000. The boys disbanded in 2003, and the group's original member Ashley Parker Angel declined a reunion offer a decade later. The revived group, O-Town's new album, OTWN (On The Way Now), is expected to release this summer.
Also Read: Kehlani's New Mixtape 'While We Wait' Is Finally Here
"Hello World" will be dropped February 22 on iTunes and Spotify. All the earnings gained from this project will go straight to Colton Underwood's Legacy Foundation to help support those living with the lungs problem.
-->