Megan Barton-Hanson Exchanged Series of Flirty Texts with Football Star Dele Alli After They Met on a Recent London Night Out
Published Fri Feb 22 2019 By Jessica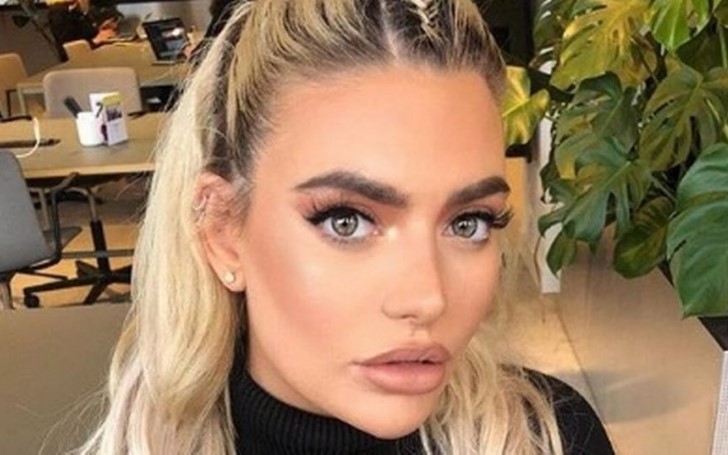 Love Island star Megan Barton-Hanson and Tottenham Hotspur star Dele Alli getting close through a series of flirty texts.
Things are getting pretty hot between Love Island alum Megan Barton-Hanson and England's football star Dele Alli ever since their first Tape night club encounter last Saturday.
Many reports claim that both the young 'single' stars who broke up with their partners a couple of weeks ago exchanged a series of flirty texts after the 22 years old Tottenham player approached Megan at the party and instantly asked for her number.
SOURCE: Closer Mag & Online
Megan who too split from her Love Island co-star now ex-partner Wes Nelson at the end of last month apparently seemed surprised and flattered from the move made by the millionaire player.
You may also like: The Angry Birds 2 Teaser Trailer Released! What to expect from the sequel?
The football star who dumped his lingerie model girlfriend Ruby Mae earlier this month played it cool on the first night they met and only texted her on Monday morning following their Saturday meeting.
A source said to Hollywood celebrity news site, MailOnline that the football pro asked the 24 years old model how she was doing. To which Megan replied that 'she was good' and further asked Dele what he was up to.
The insider also further revealed the two exchanged a few texts for a couple of hours as Dele talked about the weather.
However, as per the report, Megan and Dele have not texted each other lately since their last flirty texts exchange.
Don't miss: Katy Perry Selects Which Male Celebrity She Would Rather In Dating Game With Ellen DeGeneres
Despite exchanging hours of flirty texts, the Daily Mail's insider says Megan is not looking for anything serious at the moment with the footballer since she has only gotten out of her last relationship with 'Dancing on Ice' star Welson.
Though, the model finds the athlete really lovely and handsome.
"She was really flattered by his approach but she's not looking for anything serious at the moment so it's not going to go anywhere."
Megan attended the Saturday night Tape party wearing a pink latex skirt as she was photographed leaving the club by paparazzi.
Dele, on the other hand, surrounded by party entourage managed to avoid being photographed at the venue near Oxford street.
See more: So What Will Happen To The Friendship Between Kylie Jenner and Jordyn Woods?
Previously, the Glamour model was spotted partying and cozying up with one of her Love Island's co-stars, Charlie Frederick.
-->