The Big Bang Theory Director Speaks Out About Sheldon's Speech: 'I felt a lot of pressure'
Published Wed Aug 28 2019 By Eden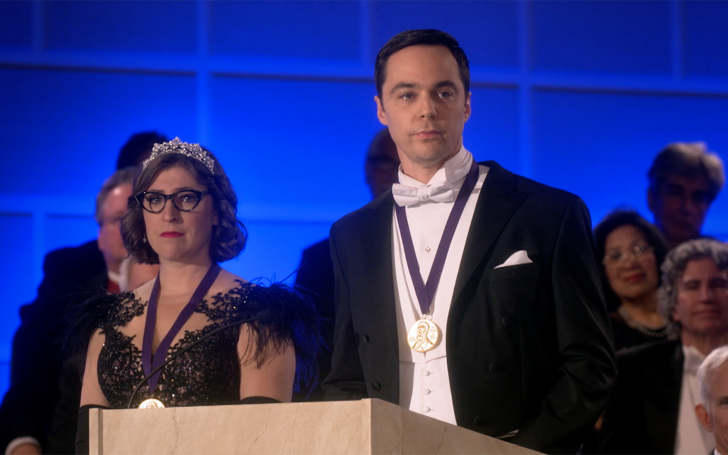 The finale of The Big Bang Theory was lauded by fans and critics alike.
Director Mark Cendrowski who managed to land an Emmy nomination for the final episode of one of the best sitcoms in history, The Big Bang Theory, speaks out about Sheldon's emotional speech in the finale.
The concluding episode of the series titled 'The Change Constant' saw several changes being introduced in the lives of the long-term characters. Meanwhile, the cast was understandably pretty emotional about the series drawing to a close.
Check Out: Which 'The Big Bang Theory' Star Is the Most Emotional About The Series Ending
'Penny' and 'Leonard Hofstader', played by Kaley Cuoco and Johnny Galecki, announced they were expecting their first child. Likewise, 'Raj' portrayed by Kunal Nayyar finally met Buffy the Vampire Slayer as Sarah Michelle Gellar made a surprise guest appearance.
Amidst all of these events, it was 'Sheldon Cooper' (Jim Parsons) who stole the show with his emotionally appealing acceptance speech upon winning the Nobel prize. The fan-favorite theoretical physicist managed to amaze the fans with his last-minute character transformation.
Director Mark spoke with Screen Rant where he revealed the finale became so fitting because of Sheldon's almost non-existent emotions towards his friends for the previous 12 seasons.
Have A Look: The Big Bang Theory 12x24 Sheldon's Nobel Prize Speech "The Stockholm Syndrome"
The director who previously revealed the reason fans didn't necessarily get everything they wanted in the finale, stated: "Sheldon's non-emotion amplified everyone else. You could get frustrated with Sheldon, but then you saw how it affected Leonard when he'd be upset.
"That's what I'd lean into. That universe spinning around him had to be real and honest."
Cendrowski further spilled the scene was not even close to a quick shoot because the crew was asked to prepare a staggering 200 extras for that particular scene.
Mark added: "I felt a lot of pressure because it had been building up all year.
"The episode had a lot of great challenges — we had 300 extras and had to shoot an auditorium scene to make it look like 3,000 people attending the Nobel Prize ceremony."
"That was a vast scene that also had to play emotionally and close to the heart."
Watch: 'The Big Bang Theory' Cast Together For One Final Time
Earlier, the entire cast and crew of TBBT went out with a bang for the final flashmob of the show's history.
The Big Bang Theory series finale aired on 16th May 2019 to 18.52 million US viewers.
-->