Daniel (Danny) Schneider, Jr. - Some Facts to Know About 'The Pharmacist's Dan Schneider's Son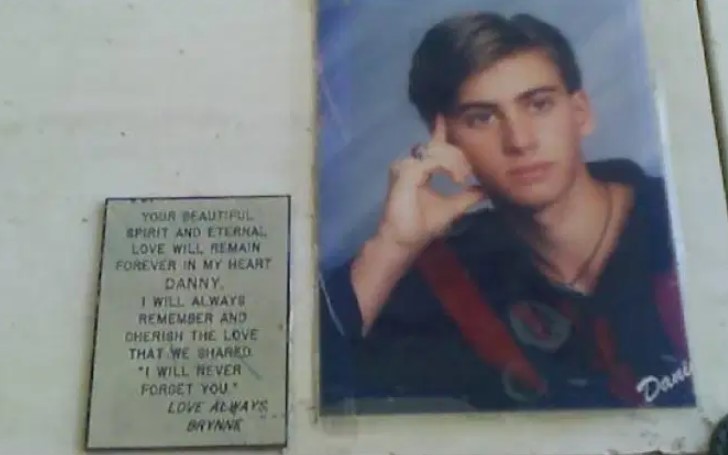 One of the most horrifying stories we have come across in 2020 is Netflix's original docuseries, 'The Pharmacist.' Based on a true story, the series is sure to give you a bone-chilling experience.
The series is based on the story of a real person Dan Schneider who takes charge of solving his son's murder case. While we already know about what is a pill mill, and who exactly is Dr. Jacqueline Cleggett, we are here to discuss about Dan's son, who lost his life during drug-related shooting.
So, who Exactly was Dan Schneider's Son, Daniel 'Danny' Schneider, Jr.?
Daniel 'Danny' Schneider Jr, is believed, was born on April 14, 1976, in Louisiana to father Dan Schneider and mother, Annie Schneider. He and Kristie Schneider were the only kids their parents shared, while he was the eldest one.
Dan Schneider's son, Daniel 'Danny' Schneider Jr, was a 22-year-old student at Nunez Community College who was studying drafting. Moreover, he also used to work small jobs like delivering pizzas in the evening hours.
Daniel 'Danny' Schneider Jr. was in a Relationship
Daniel 'Danny' Schneider Jr. was young and was in a relationship with a girl named Brynn. The show reveals the two were deeply in love and had planned to get married in the future, but sadly, that never really happened.
Watch: The Pharmacist | Official Trailer | Netflix
After Danny's death, Brynn wrote a tribute that read, "Your beautiful spirit and eternal love with remain forever in my heart," the tribute said. "Danny, I will always remember and cherish the love that we shared. I will never forget you. Love always, Brynn."
Daniel Jason 'Lil Danny' Schneider Jr. was Addicted to Drugs
Though Daniel Schneider Jr was an extremely kind-hearted human being, he was trapped in drug abuse. But it's not like he did not want to get out of the dark side of it, he was trying really hard.
While he was struggling with his addiction, his parents and sister were utterly clueless about the whole thing. Danny was fighting alone and trying his best to keep other kids away from the problems he went through.
Also Read: George Lucas Married Twice; Facts on his Conjugal Life
In a way, he was working for the community, for the betterment of his community for which he took matters to his hands to help kids stay clear of drugs in his area, which he told his parents. Unfortunately, those were the last time he spoke to his family well.
The Dark night in Schneider's Family
Sadly, the dark night in the Schneider's family came. While Danny was trying his best to fight his addiction and helping kids clear of drugs, he was shot and killed at around 2:00 AM on the morning of April 14, 1999.
When sheriff's deputies knocked Dan's door, they claimed their son was still in his bedroom, unknown of what happened that night. The family was swept off their feet when the officer said Danny had been shot in the head while sitting in his truck in the lower 9th Ward.
Also See: Who is Jenny Slate Dating in 2020? Does She Have a Boyfriend?
The authorities claimed the 22-year-old was trying to buy drugs from the crack dealer; however, the family was not ready to believe a word as they had no idea their son was an addict.
When everything came to light, and the murderer of their son was still walking on the free air, Dan Schneider took charge of his son's murder case. And the whole four-part docuseries, 'The Pharmacist,' on Netflix, tells the journey of revenging father.
For more information on your favorite celebrities' lifestyle, stay tuned to Glamour Fame, and don't forget to sign up for the newsletter.
-->