It's bad enough people don't get paid enough for the difficult tasks they do for their jobs, and it's often pitiful that some of the jobs are quite dangerous and life-threatening. Not that some require any sort of experience or the expertise to be hired, still when it comes to risking your life, you would like it to pay a decent amount.
We've heard all sorts of news of people being tangled in fatal incidents around the world. The UN guys do a pretty good job at covering some of the events as a documentary of some sort, but it's a little weird that it doesn't reach the people it should. You should watch some and do something to ease your conscience.
There are ways to classify how dangerous a job can be. Yes, they exist. It's not just the likelihood of occurrence of an accident during the job that should be taken into account; there are statistics for that as well. Some jobs immediately spring to mind we consider dangerous like the army or a firefighter or perhaps a nuclear plant worker. But truck drivers, miners, construction workers, and fishing crew risk getting into some kind of a pickle too; granted they don't pay much and don't require sophisticated skills.
We're not trying to undermine these jobs because of how cataclysmic they are. Let's face it; we need brave men like those. And people need to know that simple men suffer from working easier jobs just as much as people that are engaged in intricate fields of employment. 'Fatality rates', 'fatality frequency counts' and 'index of relative risk' are some statistical methods to identify hazardous occupations. 10 of the most dangerous jobs are going to be discussed here.
10. Refuse and Recyclable Material Collectors
Remember the Radium Girls? Imagine if watches were made the same way today. The waste management process would be an excruciating slow road to the grave for people. Thank heavens people found the problem in time. Tribute to the girls back then.
Read More: YouTube Bans Dangerous Pranks After The Bird Box Blindfold Challenge
There are millions of little things in the world today that we don't notice are risky to health, like the batteries and other chemical substances that we regularly use to convenient ourselves. When the garbage collectors (that we call today) come to collect the waste we make in our homes, they are likely to be exposed to hazardous pollutants. Plus, they do it every day. These people also need to drive around for the collection, and that itself is an additional dangerous, despite driving slow.
There have been fatal incidents in the past, and it happens quite often, and the cause is usually during transportation but risking the decrease in your lifespan itself is also a danger.
9. Dredge, Excavating and Loading Machine Operators
This job may include any area of work, such as during mining or construction works, that requires the use of heavy machinery for excavation or extraction. The first-line supervisors or workers are more in danger for a sudden accident that may occur due to machinery failure, unintentional contact with them, or simply tripping or falling during the excavation process.
8. Sailors and Marine Workers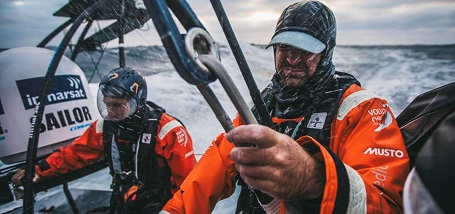 Sailors and marine workers spent weeks out in the sea are responsible for keeping watch, maintaining the ship's equipment and operation of the ship. During the continuous time in the sea, they are likely to come across different weather conditions that can prove to be fatal.
Here's Something: Vin Diesel's Stunt Double Falls 30ft Onto His Head
There are various projects for oil extraction out in the sea as well, and they have to operate heavy machinery and the weather conditions at the same time. There are a lot of dangers lurking out in the sea.
7. Sales or Transportation Workers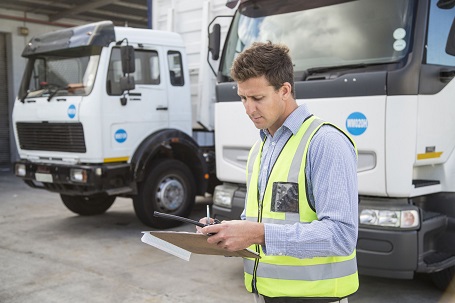 The road system is also one of the major causes of work hazards. While vehicle accidents as a whole are quite common, the majority of them include transportation vehicles. The transportation workers deal with precision driving during their travel to difficult places. Imagine driving through the mountains in the Himalayas. There are roads that are cut at the middle of the hill with a straight sloped cliff in the side. Not to mention the trucks or lorry that need to go through are much bigger than the normal civilian vehicles.
Weather conditions also affect the fatality of the job. Although the effects are shared for all types of vehicles, the size of the transportation vehicles makes it more prone to skidding in an icy road that the other vehicles are particularly safe from.
6. Electrical Power-line Workers/Electricians
The work is physically demanding for electricians who have to install or repair electrical power lines. These people need to deal with high voltage power lines, often at great heights. So there is a danger of falling as well. Demands of these people increase during severe weather conditions like lightning and electricity at such high voltages is unsafe.
5. Roofers
They work on roofs. They are responsible for installing, repairing, and replacing roofs of homes and buildings. They commonly use ladders to get to high places. They must use machinery while working and coupled with the height at which they work; it can be quite dangerous. The nature of the job itself invites the danger of slips, trips and falls from high places. They need to be extra careful in each trip to the roof.
4.Structural Iron and Steel Workers
Construction work is always dangerous. It's a fact. People suspend themselves only with rope during the process of building skyscrapers and falling from the sheer height without aid is truly scary. The structural iron and steel workers get it tough too. They install and repair iron and steel on buildings, bridges, and roads often in high places. They have to be careful not to miscalculate the installation position and not to get tangled in some way to the iron bars. In addition to that, they are often in danger of tripping or falling.
3. Aircraft Pilots and Flight Engineers
The aircraft accidents are one of the most common news in the world, and the pilots and on-flight engineer take quite the risk to keep everything flying smooth. The salary is uncommonly compensating for the job they do. The work can be eminently demanding due to both mental stress and stringent scheduling, including overnight layovers, and exhaustion. They should keep every aircraft equipment in check and perfect operation so that they don't crash, especially during perilous weather conditions and high altitude flights.
2. Fishers and Related Fishing Workers
Ah, fishing! A common past time activity for retired workers. There are professional fishers as well, which is a very common occupation in many countries. Their job is not lake fishing of any kind. They travel to far off places in seas and oceans for a good bounty. Additionally, they use tugboats, yachts and canoes more often. They are small in size for tackling awful weather conditions. As much fun as it is to go fishing, it is also one of the most dangerous jobs in the world and records a high fatality rate. In fact, the fatality rate was 100 per 100,000 workers in 2017, according to the US Bureau of Labor Statistics (BLS). That is incredibly high for such a job.
1. Logging Workers
The nature of work is strenuous despite the logging industry taking extensive safety measures. The fatality rate during logging is high every year, along with fishing. They deal with heavy machinery, deadly tools and equipment, and bulky wood. Machine operation and log transportation are the major causes of fatal events.
Read More: Fitness Guru Joe Wicks Criticized After Sharing Dangerous Pictures Of His Daughter
Accidental fall of heavy logs on the workers, difficult weather conditions, and the nasty disease-causing wildlife are other causes. They typically work in remote areas, and medical aid is hard to come by in such places. So it's not just the job description that gives away fatalities, the work situation is equally responsible.
-->