Who is Thiago Santos' Girlfriend in 2020? Find Out Who Is He Dating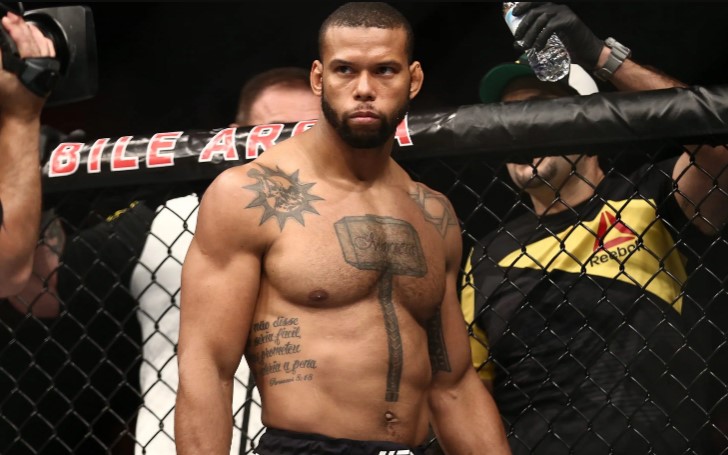 Find out about Thiago Santos' girlfriend, and his return from the injury.
Thiago Santos (born Thiago Santos de Lima) is a Brazillian mixed martial art fighter currently competing in the light heavyweight division of the Ultimate Fighting Championship (UFC).
Thiago is a professional competitor since 2010, the MMA fighter entered the UFC through competing on The Ultimate Fighter: Brazil 2. Santos is ranked numero uno in the UFC Light Heavyweight rankings as of September 29, 2020.
While talking about his background, Santos comes from a poverty-stricken family in Rio de Janeiro. As a child, Thiago suffered from an undiagnosed disease that spawned growing cysts in his stomach.
Santos' misery didn't end there, In one of the occasion, Thiago's family lost their belongings to a flood in the city; After years of homelessness, they settled in the notorious neighborhood of Cidade de Deus.
Also See: Who is Coach Ed Orgeron's Dating? Does He Have a Girlfriend or Wife?
Even entering MMA was something Thiago wouldn't want to recall, the year he joined the MMA in 2010, he lost his father. He not only fought the opponent but also all the obstacles in his life, which make him a truly great fighter.
Since we are talking about his personal life, there someone who helped him get up when he was facing the downfall in his career. Indeed, we are talking about his girlfriend.
Who is Thiago Santos' Girlfriend in 2020?
Thiago Santos is in a relationship with his girlfriend, Yana Kunitsya (link). Just like Thiago, Yana is also a mixed martial artist from Russia. Kunitskaya fights in the bantamweight division in the Ultimate Fighting Championship.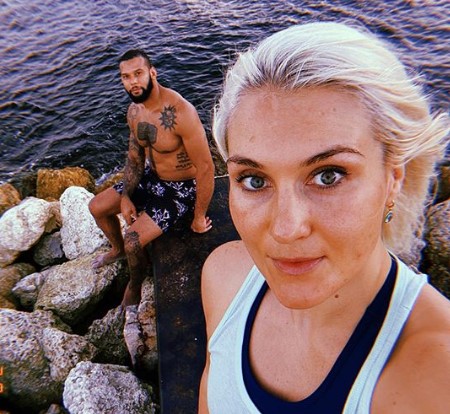 Thiago Santos is dating his longtime girlfriend, Yana Kunitskaya.
Photo Source: Yana's Instagram
As of December 16, 2019, Yana is ranked number 8 in the UFC women's bantamweight rankings. It's unclear when the couple started dating but by what it seems, they have been in a relationship for quite a few years now.
Also See: Who is Sam Ehlinger Girlfriend? Find Out About His Relationship
While talking about Yana, she is the most supporting girlfriend we have ever seen, every fight to "Face Off," Kunitskaya is always there with Thiago. She is such a supportive girlfriend; every man's dream.
Thiago Santos' Injury
Thiago Santos fought the greatest match of his career opposite Jon Jones. That's right, Jon Jones, the greatest fighter in the history of MMA. He lost the match due to a split decision, but he is the only fighter who was close to winning Jones.
Watch: Jon Jones vs Thiago Santos Full Fight UFC 239
July 7, 2019, the day he fought Jon, he lost the close match but that was not it for him, Thiago also tore the ACL, MCL, PCL, and meniscus in his left knee (link). Santos went from nearly beating one of the greatest fighters of all time to thinking he may never fight again following the injury.
Injuries, along with other factors in 2020 led Thiago Santos to a 16-month layoff, the longest hiatus of his career. But he came back, and all thanks to his girlfriend.
Watch: Thiago Santos vs. Glover Teixeira FullFight | UFC Fight Night (11/7/2020)
With the help of his girlfriend, Yana Kunitskaya, Thiago Santos' return from a devastating injury was possible. Thiago lost a close match (link)against Glover Texeira on November 7, 2020, but if Yana is there, he will come back stronger.
You May Also Like: Who is Ari Melber Girlfriend in 2020? Find Out About His Relationship
For more information on your favorite celebrities' lifestyle and other news, stay tuned to Glamour Fame, and don't forget to sign up for the newsletter.
-->