Tom Brokaw Reveals His Cancer Treatments Cost Nearly $10,000 a Week
Published Thu Mar 28 2019 By Tess
The longtime newscaster Tom Brokaw is fighting incurable cancer while experimenting with new treatment methods.
The NBC News Senior Correspondent Tom Brokaw was diagnosed with incurable multiple myeloma which is a rare type of cancer that attacks bones, causing pain and loss of height.
In August 2013, after his diagnosis, Tom started his treatment at the Mayo Clinic and later in December 2014 he announced he was in remission.
"That was … part of the blessing of my life is that I could pick up the phone and call the Mayo Clinic, and they would make room and send a plane right now. 99.9% of the people who get involved in this kind of a situation don't have those opportunities … I'm keenly aware of that."
Brokaw's back pain is still there in order to ease the symptom the 79-year-old started using medical marijuana.
"I'm now on medical marijuana for my back, for the first time. I've not done that before. But in Florida, it's complex. And I'm unraveling it full-time."
Apparently, the newscaster is experimenting with the extraordinary advances in treatment which are increasingly turning cancers such as multiple myeloma into a chronic disease.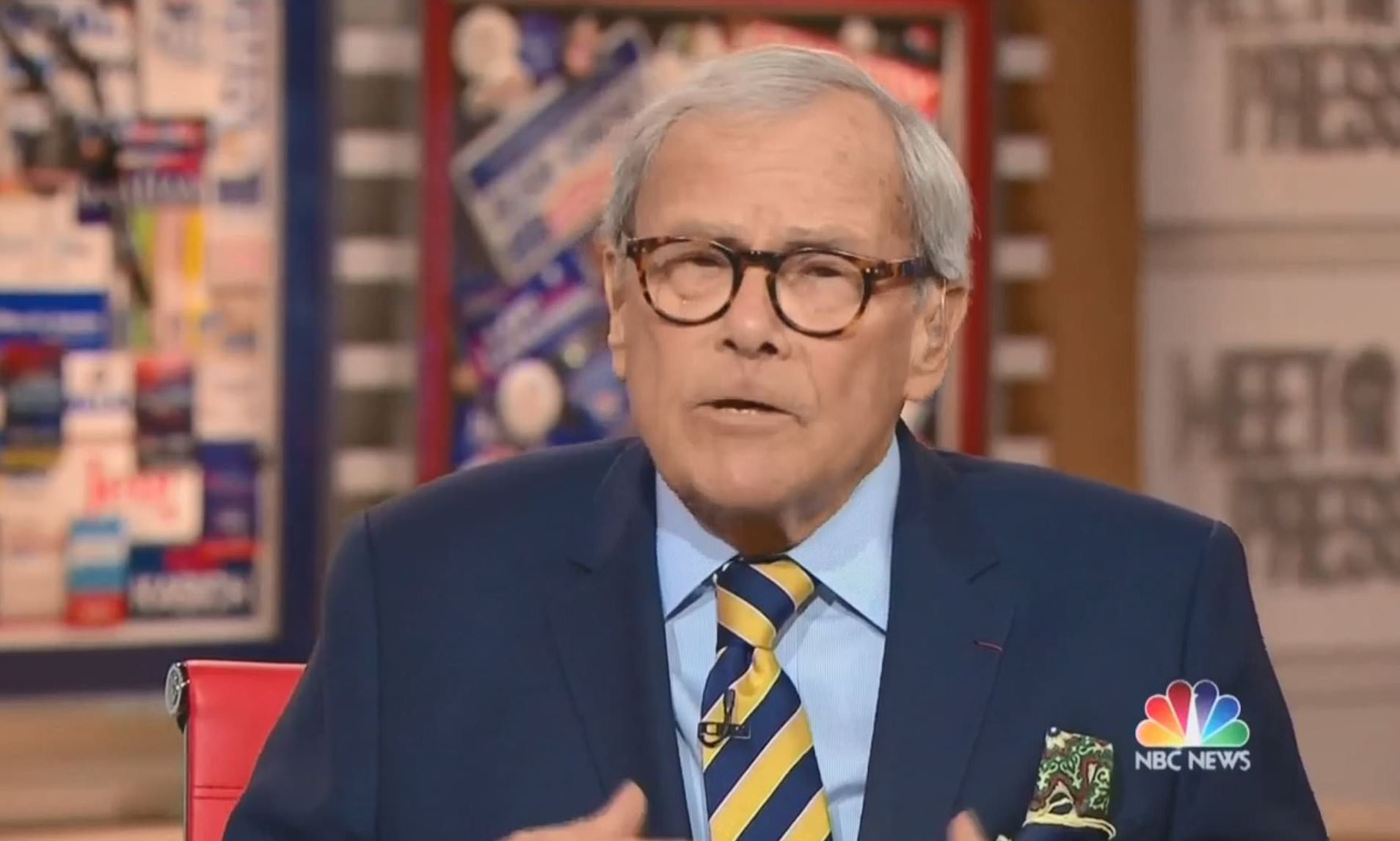 Tom Brokaw was diagnosed with incurable multiple myeloma.

SOURCE: Daily Mail
Tom is on a drug called Revlimid which, in combination with other therapies, is used to kill myeloma cells.
As per therapists, he is in the "maintenance phase" of treatment in which lower doses of Revlimid (also known by its molecular name lenalidomide) are used to keep the immune system on high alert against cancer.
Also see: Cancer Fighter Sonali Bendre Returns to Mumbai With her Husband Goldie Behl, Recovering Very Well
The drug lenalidomide works by helping to stimulate the immune system and block the development of abnormal cells.
While the treatment is very effective, it is extremely costly too. Brokaw is still sorting out medical marijuana laws while figuring out the cost of his cancer treatments.
Read more: Watch: Roman Reigns Discusses His Leukemia Fight on 'Good Morning America'
Tom further says his ability to afford the prohibitive drug costs with insurance is also a privilege.
Tom revealed the drugs he is using costs almost $10,000 a week which his covered by his insurance.
"An extraordinary amount of progress has been made with drugs and treatment. We haven't gotten the cost thing worked out yet. At one point, I counted up the price and it was something like $10,000 a week, you know, that I was spending on drugs."
Tom further acknowledges the privilege he has while most of the other people don't have the access to it.
"I have the blessing of having a great program through first RCA, then GE, and now Comcast. So the checks that I write for pharmacy are very, very small. And it makes — every time I do that, it makes me aware of the people who are not in the same position that I am, and how I think about them."
Brokaw is almost nearing his death bed and the thought often crosses his mind but he says he doesn't let it dominate his days. "I've gotten to the point where a lot of my friends are dying. I've been incredibly lucky and I want to keep going."
Don't miss: What Happens If You Sleep With Your Bra On?
As Tom's 80th birthday approaches, Brokaw says he wants to write, travel, do some TV, work with multiple myeloma organizations… basically, he just wants to keep living his life. He is very grateful.
But most importantly the newscaster says, "I just want to stay vertical."
-->