Tom Holland, Letitia Wright, Adele, Lady Gaga and Winston Duke Added To The Oscars
Published Wed Jul 03 2019 By David
Oscars: Tom Holland, Letitia Wright and Adele join Academy.
Tom Holland, Letitia Wright, and the Grammy singer are the new set of individuals who are going to take the matter as to who win Oscars every year.
What's more, after criticism of its lack of diversity, the new inclusions are 50% women and 29% are non-white.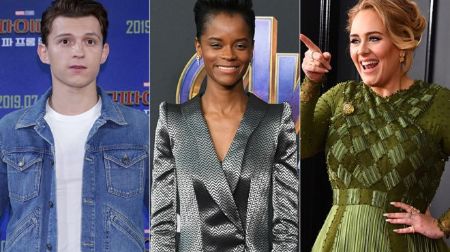 #OscarsSoWhite sparked the headlines in 2015 and 2016 coming from protest because of the lack of 'actors of color' being designated for top acting awards.
The new recruits are more inclusive and representative of the movie industry following these backlashes.
Also Read: BAFTA Confirms Award Ceremony Dates For 2021 And 2022
The overall female count is now 32% - up from 25% in 2015.
Non-white make up 16% of the Academy's community now – 2 times what it was four years ago.
In 2016, celebrities like Jada Pinkett Smith and director Spike Lee said they would prohibit the Oscars when only white thespians were nominated for the silver wares.
Chris Rock was up for the hosting job, but there was pressure on him to relinquish the responsibility due to the certain criticism.
To address this, people asked each year to join the ballot panel, since then has become more varied.
Recommended: Leonardo DiCaprio Could Star in Guillermo del Toro's 'Nightmare Alley'
People like Riz Ahmed, Priyanka Chopra, Gal Gadot, Dwayne Johnson, and Naomie Harris came aboard in 2017.
And 2018 saw the support of Pinkett Smith, Tiffany Haddish, Amy Schumer, Daniel Kaluuya and Timothée Chalamet.
Additional stars on the 2019 list include 'Captain Marvel' and 'Crazy Rich Asians' star Gemma Chan and British actress/Emmy winner, Claire Foy (The Crown).
Jamie Bell, Elisabeth Moss, Archie Panjabi, and Amanda Peet have also been included.
They've been chosen from 59 territories from around the globe.
It's approximated there are now 10,000-panel members at the Oscars.
Quick Facts: Oscars
The only silent film to previously nab an Oscar for Best Picture was 'Wings' in 1929. The movie pursues two young fighter pilots in the midst of World War I starred Charles 'Buddy' Rogers, Richard Arlen, Clara Bow, and a young Gary Cooper.
The most nominated movies of all time garnered a whopping 14 nominations. First up was non-technicolor film All About Eve in 1950. 50 years later, James Cameron's 'Titanic' sank all competition.
The first color film to win a Best Picture; 'Gone With The Wind' in 1940.
You May Also Like: Alfonso Cuaron Responds To Steven Spielberg's Resentment Towards Roma's Oscar Performance
'Walt Disney' has won more Oscars than anyone else; he was commissioned for 64 awards and won 26.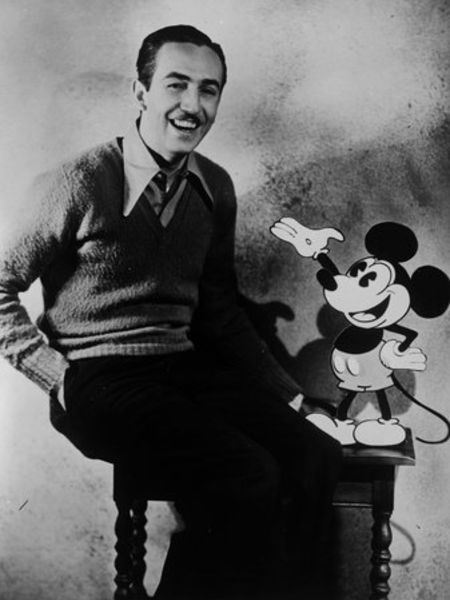 Only three films have ever won all five of the topmost Oscars for Best Film, Actor, Actress, Director, and Writing. The movies: 'It Happened One Night' (1935), 'One Flew Over The Cuckoo's Nest' (1976) and 'The Silence Of The Lambs' (1992).
The actress with the most Oscars is Katharine Hepburn who won the statuette for a record number of four times in Best Actress category during her career. Clint Eastwood is the male actor with the most Academy, with a total of 4 trophies to his name, but he didn't win any for acting. Daniel Day-Lewis has won the best leading actor-male for three-times; being the highest in the category.
The youngest ever Oscar winner is actress Tatum O'Neal who was only 10 years old when she pocketed Best Supporting Actress for 'Paper Moon' while the oldest was Jessica Tandy at the age of 81. Tandy won the Best Actress Award for her part in 'Driving Miss Daisy'.
Kathryn Bigelow became the first woman to win the Academy for Best Director in 2010 for her Iraq war thriller, 'The Hurt Locker'. Fun Fact: Kathryn beat her ex-husband James Cameron who was up for the same award for his sci-fi epic, 'Avatar'.
Each gold-plated Oscar award bills $500 and weighs around 8 and a half pounds. Chicago based company R.S. Owens manufactures the Academy statuettes one year in advance of the show.
-->