Top 10 Facts About Game Of Thrones' Melisandre Actress Carice Van Houten
Published Sat May 11 2019 By Andrew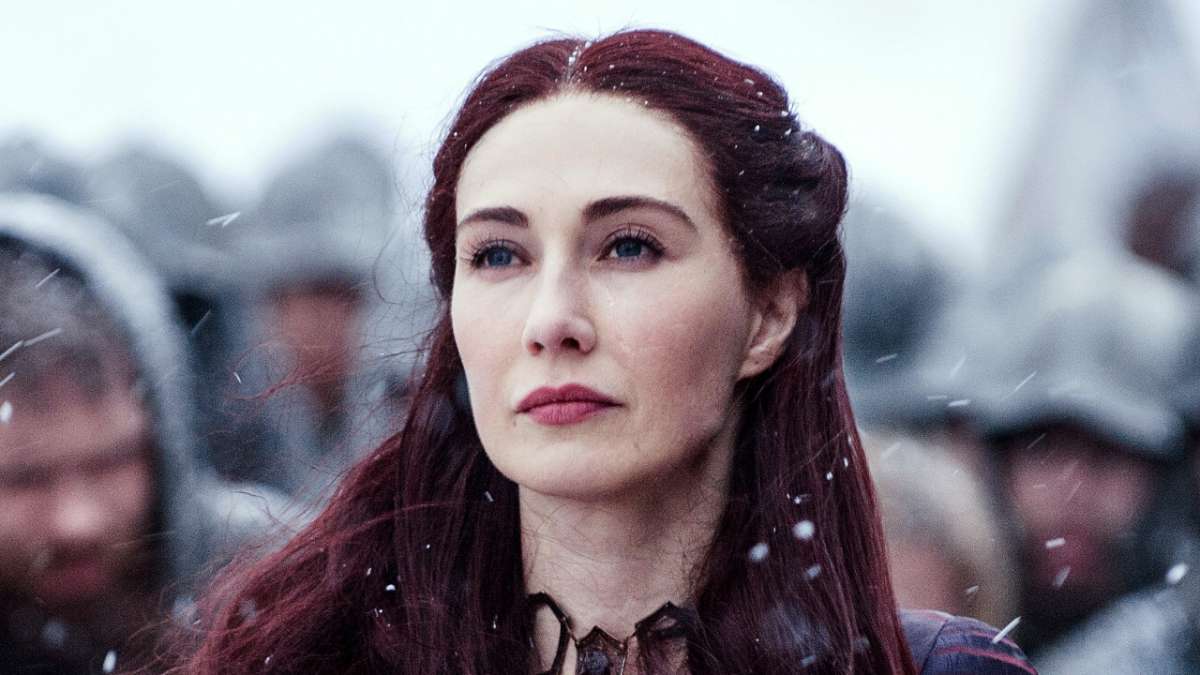 Carice Van Houten is famous for her role in Game of Throne as the hot and sizzling mystical Red Witch but there is so much to her than what meets the eye and people have grown to love. With the astounding Valkyrie, Repo Man, Black Death, and Race under her belt the acting phenomenon is successful to spread her wings to varied platforms. So we bring to you the top 10 facts about Game Of Thrones' Melisandre actress, Carice Van Houten.
10. She calls The Netherlands her home
Carice Van Houten is Dutch.
SOURCE: Discover The Art of Publishing
Many would think that with such a prolific accent and proficiency in English she might be native of some surrounding places of England. But she is not. Carice Van Houten is a Dutch citizen who was born and raised there. Being born on September 5, 1976, she spent the wonderful years of her early life in her home country and also enjoyed a successful career in Dutch film Industry.
9. Cirice is a very talented singer
The actress who has won every heart and subducted almost every one of the fans at least once also is a prolific singer as well. Enjoying a successful career in singing as well the actress shines through all the fields of entertainment enriching the lives of many with her contributions.
She had covered a variety of famous songs they are widely accessible on her youtube page.
8. She is referred to as the Dutch Oprah Winfrey.
Van Houten is quite a generous and inspirational personality. She is involved in a variety of good causes in her home country which has earned her the title of 'the Dutch Oprah Winfrey.'
7. She knows at least half a dozen languages.
The Dutch actress and singer can speak over a dozen languages but is prolific in English, German, Dutch and French. Given her language versatility, it gives her the edge as she gets to enjoy an International acting career.
Don't miss: Is Game Of Thrones' Melisandre Actress Carice Van Houten In A Relationship? Who is Her Boyfriend? Does She Share A Baby?
6. Carice won Golden Calf Award for best actress multiple times
The best actress title was awarded to Houten by the Golden Calf Awards in 1999, 2002, 2005, 2006 for Suzy Q, Undercover Kitty, Black Swans, and Black book respectively.
5. Van Houten starred opposite Leonardo Decaprio
Van Houten had a role opposite Leonardo Decaprio in 2008 but the movie scenes didn't make it to the final cuts.
4. She is a WWF ambassador from 2019
Dutch actress Carice van Houten is supporting tiger conservation this year. She does her part for the environment while being actively involved as a WWF ambassador. Moreover, she was titled the ambassador in 2019.
3. Video for single 'Particle of Light' made it to Youtube.
The video song for her single 'Particle of Light' from her album See You on Ice got debuted on Youtube.
You may also like: Game Of Thrones: Why Sansa Stark Looks Likeliest To End Up On The Iron Throne
2. She also appeared in Simpsons.
Carice van Houten also featured in one of the episodes of The Simpsons. She made an appearance in the episode of the show titled 'Lets Go Fly A Coot'. She was cast especially because of her last name.
1. Carice was offered a bigger role in the Game of Thrones
Van Houten is widely acclaimed for the role of Melisandre, The Red Witch in Game Of Thrones she was initially offered the role of Cersei Lannister back in 2011. The actress turned down her initial offer and settled for later one.
-->