Top 5 Facts About Betty Brant Actress Angourie Rice!
Published Sun Jul 07 2019 By Travis
Angourie Rice has blazed a path for herself that is no short of extraordinary. Coming from Melbourne to now being talked off as the next great things that Hollywood is to offer, Rice has come a long way.
Not that anything was given to her, everything she has achieved, she has done it herself, and the following she has garnered is because of her talent and her persistence to be better every day. In a time when studio plants are everywhere, and Disney princesses and Kardashian's hog the entire spotlight, she is a breath of fresh air from Australia.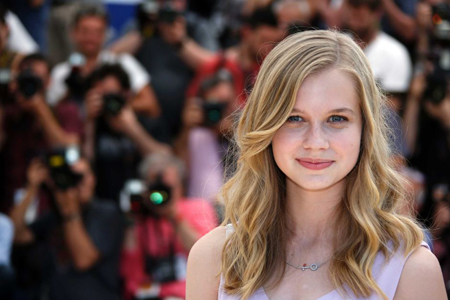 Her success and her talent are so apparent that people compare her success to the early success of Nicole Kidman, who was also from Australia. To be compared to such a talented behemoth actor is evidence of her skills.
Here are some facts about the actress from down-under, Angourie Rice.
5. Angourie Comes From A Film Background
Angourie was born in Australia to Jeremy Rice, who is a director and Kate Rice, who is a writer. Jeremy mostly directly movies and TV series in Australia with the most significant credit to his name being the Trapped TV series that aired in 2008. Kate Rice is an actress as well as a writer; she wrote some episodes of the TV series Trapped that her husband directed. Now you know where Angourie got her acting skills from. The whole family is filmy, and that is where Angourie learned to be a professional and an acting savant.
4. Devoted Student
Most people, when they find fame, give up on their studies to focus on maintaining the popularity they have garnered, but Angourie is not one of those people. She is a devoted student who said she loves going to school because going to school keeps her grounded. When she has to work and can't go to school, she has a personal tutor who teaches her on sets, and she keeps up with her school work through email with her teachers. Now that is sincere devotion.
3. Angourie Appeared In Black Mirror
Black Mirror is one of the most prestigious TV series on earth with a devoted fan following and critical acclaim. Anyone would kill to be in an episode of Black Mirror, and Angourie got that chance when Netflix hired her to play the lead character in the final episode of series five. Angourie played Rachel, who gets a doll of her favorite artist for her birthday; the toy is made in the image of Ashley O, the character played by Miley Cyrus. In this episode Rachel helps rescue Ashley O. Though the series was not well received by fans, her performance was lauded in the episode.
2. Hand Picked For Her Feature Film Debut
In 2013 when Rice was only 12 years old, Angourie was hand-picked by director Zak Hilditch to star in the apocalyptic thriller These Final Hours. Rice had only played in a short film till then; the testament to her talent is when a director picked her to play a lead character at the age of 12. What more, she and the whole cast got an invitation to the Cannes Film Festival because of the success of the movie is critical circuits.
1. Spider-Man Is The Biggest Role Of Her Career To Date
To be part of the MCU is the most significant honor there is right now, not only do you get recognition, but you also get to be part of a family that has been going on for over 12 years. And to be involved in the most prominent character, Marvel has to offer is bound to bring you recognition. Angourie plays Betty Brant, who is a school reporter and news presenter at Peter's school. Though her role was limited in Spider-Man: Homecoming, she got to show her acting skills in the recently released Spider-Man: Far from Home.
Also Read: Spider-Man: Far From Home - Why Did Tony's EDITH System Fail To Detect Fury And Hill For Who They Really Were?
Angourie Rice's career is going nowhere, but up from here, she has the acting skills, and soon the Betty Brant actress will be known the world over as a powerhouse actress that we all know she is.
-->