Top 5 Facts About Megan Nicole's Husband Cooper Green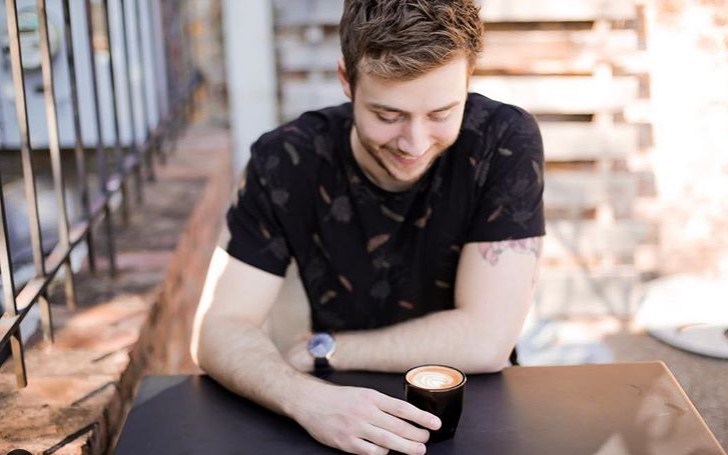 Cooper Lee Green AKA Cooper Green is an American actor, singer, songwriter, and husband of YouTube sensation Megan Nicole, from Franklin, Tennessee, the state where Taylor Swift donated $113K to a LGBTQ group.
The 25-year-old started his acting career from an early age, but lately Green is sticking to his musical journey, and the singer is going places.
There's certainly so much to know about this incredible talent, so without further ado, let us dive into the facts.
5. Cooper Green started his acting career early
Cooper Green started his acting career as early as from the age of six, just like Full House' Stephanie Tanner Actress Jodie Sweetin, however, he did not deviate from his path.
According to some sources, the actor worked for 12-hour straight on his first day. The Production company was so impressed by the actor, so they paid an extra few bucks to Green.
Well, you might be interested to know how much the actor was paid for his first job, the number might shock you. Green was paid $50 and $25 extra for his hardwork.
4. Cooper Green is the half of 'Cooper & Gatlin'
The actor turned singer, Cooper Green, enjoys a much successful music career. The 25-year-old singer is half of Cooper and Gatlin Duo band, which Green formed with his sister.
Cooper and Gatlin Green (Gatlin Kate James) of and Cooper & Gatlin have a YouTube channel which has amassed 12.6K subscribers and 2.7 million views.
The channel was created on May 9, 2012, the duo uploaded only two videos when they created the channel but started to come with their original songs from past a few months. Now, the channel has a total of 18 videos.
3. Cooper Green Dream is to travel through Europe
The American singer and songwriter, Cooper Green, spent quite some time in London. So, the 25-year-old actor absolutely loved his stay in the United Kingdom.
With his experience of staying in London for some time, Cooper wants to travel all Europe. The actor said he wants to go to Italy, and further added there's a city in Italy that has train connections to all major cities in Europe.
One thing for sure, both Cooper and Megan love traveling, Green also emphasized he is a great soccer fan, so the actor would love to catch a game or two of football (as they say in Europe).
2. Cooper Green believes dreams come true
Cooper Green loves the company of his friends and families, and talented people. So, the actor believes tapping into some ideas which have been floating around his head is not something impossible.
Cooper said he doesn't have to wait around his chance, and moreover, the actor thinks he has got everything to get started, which is a big deal.
1. Cooper Green loves coffee
Certainly who does not like coffee, but Cooper Green's love for coffee is next level. The actor's fancy coffee to the extent where he calls himself a coffee nerd.
Green picks and roasts his coffee; the actor said he acts like a different person if Cooper doesn't get his cup of coffee.
And here's a bonus takeaway for you, our beloved actor/singer, Cooper Green's, favorite part of the day is always coming to Megan his dogs.
-->