Top 5 Facts About New MCU Recruit And Shang-Chi Actor Simu Liu!
Published Mon Jul 22 2019 By Travis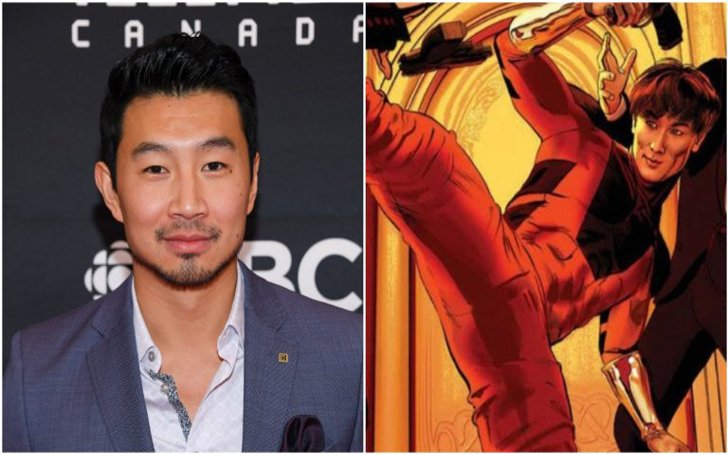 One role can define you, one role can set you up for a lifetime, and that is true with Simu Liu, who only started in the movie business about seven years ago. From an extra to now headlining one of the most anticipated movies in Phase 4 of MCU, 'Shang-Chi and the Legend of the Ten Rings', Simu Liu's career is a whirlwind right now, one moment he is starring in a bit-part role on a TV series and next he is thrust into the most coveted part of Shang-Chi.
Simu's life is in flux right now, and it is nice to see that he is a charismatic man who is taking it all in stride and is rolling with his newfound fame. Most people including us were unfamiliar with Simu, we saw a couple of episodes of 'Kim's Convenience' with him back in 2016, but he was a relatively unknown star, so we love the fact that a nice person like Simu is getting his moment on the spotlight.
Watch: The comic con panel for Shang-Chi with Simu Liu
Simu is a great actor as we did our research; we were thoroughly convinced that he is the best person for the role. So, let's take a look at the top five facts about Shang-Chi actor Simu Liu.
5. Simu Was Five When He Moved To Canada
Simu Liu was born on 19 April 1989, and he was five years old when Simu and his parents moved from Harbin, China to Canada. Simu talked about how his father and mother were penniless when they moved, and all they brought with them was hopes and dreams for a better life in a new country. Simu also talked about how his parents struggled to give him the best life and how thankful he is to have such great parents who were not afraid to take the journey into the unknown of uprooting the whole family from China and settling in a totally different and new country.
4. Simu Writes And Directs Short Films
Simu is a multi-talented, and before he was cast as Shang-Chi, he wrote, directed and starred in short films that won numerous awards. He recently made a short film called Meeting Mommy which was released on the Wong Fu Production and is watched almost 500k times. Simu is talented, and we are ready for him to bring his acting chops to the master of kung-fu.
3. Simu Was A Stuntman in Heroes Reborn
It is weird to imagine now that Simu was once in a show which is forgotten now. But you need to start somewhere, right? Well, after his start in the movie industry he was on the stunt team for the Heroes Reborn series. Simu starred in the three shows as a stunt double, and now it seems the show was grateful to have the talented actor.
2. Simu Started Out As An Extra
The movie industry is all about chance and opportunity; you need to grab everything you get as soon as you get them and do the best you can to set yourself for better opportunities down the road. Simu also took the same route as he started out as an extra back in 2012 in the movie, 'Pacific Rim'. His journey from there to his hiring as Shang-Chi was a long one and but he did the best he could with the roles he got, and finally, he was rewarded for his perseverance and his belief in himself.
1 Simu Asked For The Role On Twitter
Good things come to those who put themselves out there, if you fear rejection and heartbreak and never try because of the fear, then you will never succeed. The same was the case for Simu as he asked Marvel about the possibility of playing the role of Shang-Chi in December of 2018, on twitter. Well, he asked, and he received as he screen-tested and then was selected as the lead character and flew to comic con in four days' time.
Also Read: Check Out The Full Slate Of Upcoming MCU Films In 'Phase 4' - Title, Release Date, Cast, Schedule, Everything You Need To Know!
Simu is going to be a massive star as the announcement of Marvel hiring a Chinese actor to play the role of Shang-Chi was a big deal in China as well as the world over. He is a great actor, and we are happy that he was given the role of Shang-Chi, we can't wait till 12 February 2021 for the movie to come out.
-->