China's Internet Is Thrilled By News Marvel Appears To Be Insisting On Casting An Ethnic Chinese Actor As Shang-Chi
Published Thu Jul 18 2019 By Travis
Shang-Chi will be Marvel's first Asian superhero and the studio is looking for a Chinese ancestry actor much to the delight of Chinese media and fans.
Marvel is treading new grounds with their future movies as the studio looks to put the past 23 movies behind as the MCU heads for pastures anew after the death of Tony Stark and the two of the three leading figures not returning for future installments. Marvel is set to make some massive announcements at this year's comic-con which is just two days away; one of the news is expected to be about Marvel's first Asian superhero movie.
Well, the movie Shang-Chi is only a rumor at this point, but if the casting call is to be believed, then Marvel is looking for an actor with Chinese ancestry and only Chinese ancestry to play a character in a new Marvel film. The reporter for Variety, Justin Kroll, tweeted, "Hearing [that] Marvel is putting out [screen] test offers for a group of men in their 20s for its Shang-Chi movie, Marvel have also insisted to reps [actor's agents who were] offering up their clients for the role that they have to be of Chinese ancestry – no other Asian ancestry accepted."
It was also reported previously that Marvel and Disney are looking into various filmmakers and crew members of Asian origin to make the movie. The studio learned from the success of Black Panther and the way it was embraced after the titular character as well as mostly all cast and crew well predominantly black. Marvel is hoping for the same magic to happen again as the character is not known in mass.
The news that Marvel is looking for a Chinese actor for their first Asian superhero is blowing up in the world's most populated country. China is notorious for censoring the internet as Twitter is banned inside the country, but still the screen grabs of the tweet made its way into the Chinese version of Twitter, Weibo, where the hashtag "Shang-Chi casting" was viewed over 100 million times and the hashtag "Marvel's first Chinese hero" was viewed for over 600 million times and all the news outlet picked up the story and ran stories on the casting news.
Watch: The fan reaction at the Avengers premiere in Shanghai
Marvel movies have enjoyed unbridled success in China where the Avengers finale grossed over $600 million alone in China even as the trade war between China and America was in full swing. The fan base for Marvel movies has been growing ever more with each new entry as the recently released Spider-Man: Far from Home grossed over $160 million in China in the first ten days.
This has been a great couple of months for China in Hollywood as the recently announced Mulan movie will be closer to the source material than the Disney animated classic. Actress Liu Yifei, who is a Chinese born actress, is starring in the live-action adaptation of the flick. The trailer and poster for the movie was a hit in China where fans were in love with what they saw on screen as some users even posting that they shed tears of joy. One of the publications in China wrote, "First we got China's first Disney princess, and then we got China's first Marvel hero!"
Watch: The trailer for live-action Mulan from Disney
The excitement for the movie is palpable as the internet is riddled with fan-casting with people suggesting various names with Canadian-Taiwanese actor Eddie Peng as a clear favorite for the role as people suggested some other names as well such as Zhang Jin, Wu Jing, Li Xian, Leo Wu Lei and many more.
China is a massive market for Marvel as well as Hollywood as a whole as most blockbuster movies are making more in China than in America. Last year the total gross of the North American box office was $11.4 billion, whereas the total gross of China's film market was $8.3 billion. There is a growing sense in Hollywood as soon the Chinese market will outperform the American market, and that is why this announcement of having a Chinese ancestry actor playing the role is such a masterstroke for Marvel.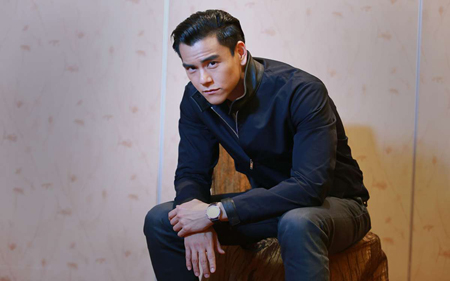 The $1.3 billion gross of Black Panther is evidence that people are ready for a diverse cast of characters playing significant roles in blockbuster movies. As Marvel is searching for their new identity, this can be the new frontier for the studio, to include a cast so diverse that generic superhero movies turn into event films. Marvel just needs an LGBTQ representation and a Hispanic character to corner the global market. As DC has made it clear that they are focusing on more solo movies than team up flicks, movies that are geared towards adult audiences, this is the mantel that Marvel can carry as their name and reputation allow more room for experimentation with a considerable margin for error.
Marvel has already done a female hero and a black hero if rumors are to be believed than Kumail Nanjiani is scheduled to appear in Eternals with Richard Madden and Angelina Jolie. With a Chinese character now almost inevitable, the dream of a diverse Avengers lineup may be closer to reality than ever. Shang-Chi will be a blockbuster no matter what as long as they cast a Chinese actor to play the role and after this works out, Marvel will be a very different place than it was seven years ago. Here's to the new frontier!
-->