Destin Daniel Cretton Marvel's Choice To Direct 'Shang-Chi'
Published Thu Mar 14 2019 By David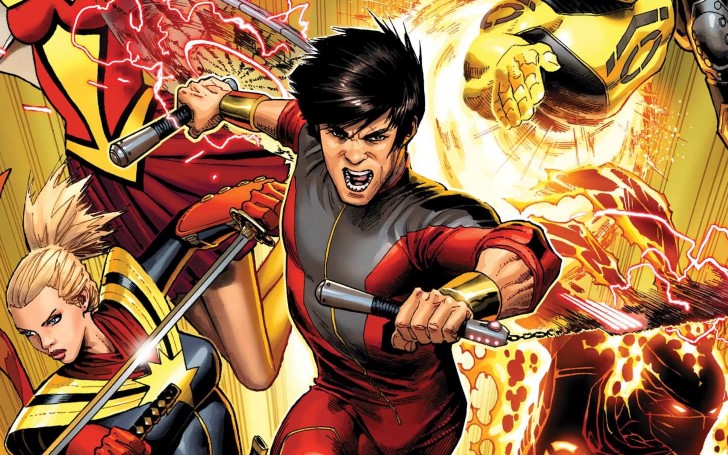 The team Avengers is going to have a Chinese hero in future movies.
Marvel is venturing another non-American superhero movie after the box office success of Black Panther. The studio has already on-boarded Short Term 12's director Destin Daniel Cretton to wheel the directorial works for Shang-Chi, its first superhero tent-pole movie with an Asian protagonist. Cretton has also teamed up with actor Michael B. Jordan for Just Mercy, an upcoming biographical drama film based on Bryan Stevenson's New York Times bestselling narrative: Just Mercy: A Story of Justice and Redemption. The film is set to release on January 17, 2020.
The MCU goal in this project will be to encompass another cultural diversity simultaneously setting up a whole new community that can later become an aid to the Avengers in future stories—much like the Wakandans in Infinity War. When Deadline reported the news last December, the studio had already set Chinese-American penman Dave Callaham to write the film's screenplay.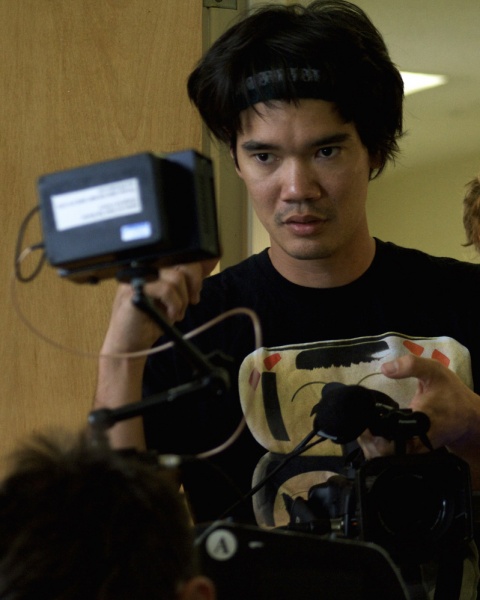 Short Term 12's director Destin Daniel Cretton to direct Chinese superhero movie for the Marvel studio

SOURCE: Honulupulse
Black Panther provided a historic instance being the first movie to have achieved a ten-figure with all of its cast being either African or African-American. The film was lauded equally by the critics as well; winning three
Academy
statuettes out of four nominations including the best picture nod—a distinction which hadn't been won by any superhero movie. MCU began a revolutionary success with 2008's
Iron Man.
Since then, the studio has been seeing an array of box-office victory with its every other slate of movies. However, none of the movies after Iron Man were showing any cultural diversity; that was until after the release of last year's Black Panther. And Sang-Chi might add a significant boost to that trend.
Also Read: Biggest Openings in the Box Office by Female-Led Films
Captain Marvel's lead actress, Brie Larson first worked with Cretton when she starred in his independent drama film, Short Term 12. His other notable directorial credits include 2017's The Glass Castle which again had included Larson in its lead role. For Shang-Chi film, Cretton is being repped by WME and attorney, Chad Christopher of Stone Genow.
The film's scribe, Callaham has strong work experience in the superhero and franchise-dominated genre and his own ethnic background as a Chinese-American will help a lot while adapting the home story of the protagonist in the Shang-Chi movie. His other work includes co-writing with Patty Jenkins and Geoff Johns for the upcoming DC Warner Bros sequel Wonder Woman 1984 and writing the screenplay for Sony's animated Spider-Man: Into the Spider-Verse 2.
Recommended: Avengers; Endgame Likely To Be 3 Hours After Highly Positive Test-Screening Reactions
Callaham has also written initial drafts for Zombieland 2, which is currently under its filming phase. The scrivener created and produced Amazon's recent action-comedy series Jean-Claude Van Johnson, starring Jean-Claude Van Damme. Though, Callaham is mostly popular for having written the story for heavy franchises like the Expendables as well as the recital for the 2014's Godzilla reboot.
Shang-Chi was first introduced in Special Marvel Edition #15 in December of 1973, then penned by Steve Englehart and Jim Starlin.
This Chinese noble hero is an extraordinary master of various unarmed and weaponry-based wushu styles, including the use of the gun, nunchaku, and Jian. Upon joining the Avengers, he gains the power to develop the abilities to create countless clones of himself.
You May Also Like: 'Captain Marvel' Powers To $155M-Plus Debut
The writing members will modernize the hero to avoid stereotypes that many comic characters of that era were based on. The issue was launched around the time when Bruce Lee's Enter the Dragon had become a global sensation.
In the comics, Shang-Chi is being depicted as the son of China-based globalist, Zheng Zu who raised and educated his heir in a secluded China compound, totally closed off to the outside world. Sang-Chi trains in the martial arts and develops unsurpassed skills. He is eventually introduced to the outside world to follow on his father's principal but later finds out that whatever he has been seeing off his old man was only a scam. Sang-Chi instead gets to know that his father is rather a notorious master of a criminal empire.
-->