Top 5 Facts About South African Rapper Sho Madjozi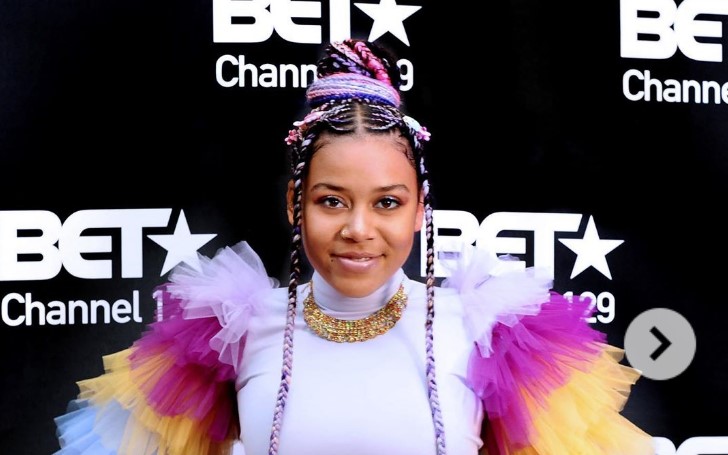 Tsonga rapper Sho Madjozi, whose real name is Maya Wegerif, has shot to fame like a lightning bolt. The 27-year-old singer captured our heart with her captivating beats, incredibly unique style, and colorful personality.
Sho Madjozi, 27, who made a song for John Cena, is one of the coolest artists in the music scene right now, there's so much to know about this amazing talent. So, let's dive into the facts.
5. Sho Madjozi is the first South African female to win BET Award
Sho Madjozi became the first female South African who bagged the BET Award, the one Nicki Minaj pulled out of following the confusion in June. Subsequently, Sho became the third South African to win BET Award.
Sho celebrated her win with Cardi B, who broke her silence about her leaked video. The rapper received overwhelming support from her fans as well as supporters from all over the Africa and the world who sent their congratulations for the rapper.
4. Sho Madjozi is embracing her culture to end marginalization in Africa
The 26-year-old rapper, Sho Madjozi, is finding ways to be true to herself and her heritage to encourage others.
Sho was born in Limpopo to South African mother and Swedish father, who spent eight years in different parts of the African continent, embracing various cultures.
Sho believes this helped her get in touch with her heritage and exposed her to all kinds of music. Madjozi said, "There was this sense of South Africa being quite isolated from the rest of the continent, and I saw myself more as an African than just a South African."
The 27-year-old rapper often raises issues relating to her culture and language which are constantly discriminated against. Therefore, the rapper is on the mission to bring it onto the mainstream in an effort to end discrimination.
3. Sho Madjozi dream is to be a global sensation
One of Sho Madjozi's biggest dreams is to be the global sensation. The rapper said she carries a lot of love for African languages, and she wants to introduce them to the whole world.
Sho, who is also an activist is full of enthusiasm, and therefore there's no doubt she will achieve her goals in no time.
2. Sho Madjozi's stage name is inspired by a TV character
Well, this one is hilarious. Many of Sho Madjozi's friends thought she looked like Vivian Madjozi, a character on the TV show 'Generations' played by actress Faye Peters.
Mo was called Madjozi growing up, and that name somehow stuck, and interestingly there's a backstory for the name 'Sho' too. According to the star herself, Sho is a chant Maya would say before rapping to give her confidence.
1. Sho Madjozi's resourcefulness helped her got out of the bad situation
This goes back to the time when Sho Madjozi was traveling all over Africa. It all went south for the rapper just as she reached Senegal where she went broke.
The 27-year-old rapper started selling clothes to help pay for an airline ticket to go to Kenya, but again, she ran out of money while in Kenya. The rapper resorted to selling all of her clothes to get money to buy a flight ticket back to South Africa.
-->