Top 5 Facts About The 'iZombie' Actor Rahul Kohli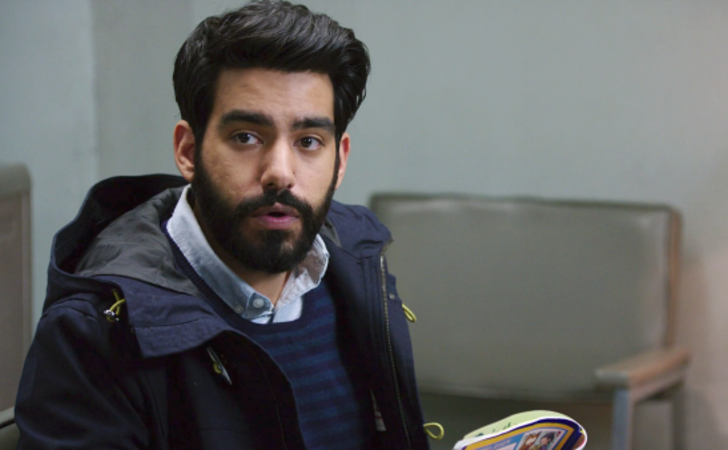 Rahul Kohli, better known as his character, Ravi Chakrabarti, from The CW's iZombie, is an English actor who has appeared in several series.
Rahul Kohli was born on 13th November 1985 in London; the actor began his acting in school plays at an early age. When Kohli became 17, he grew interested in dramas, which made him leave college and apply for the drama schools with hope to begin his career as a performer.
There is more to know about this talented artist, so let's begin to unfold facts about him.
5. Rahul Kohli Went to Drama School
We touched this topic a little earlier but, here's the detail what happened next. The 33-year-old actor after leaving the college applied in the drama school which provided him with the skill needed to get into TV shows such as EastEnders and Holby City.
Also See: 'iZombie' Actor Rahul Kohli Reveals He was a Victim of Childhood Sex Abuse
The previous shows merit provided him with the background needed to land his role on iZombie after he moved to LA.
4. Rahul Kohli Was Victim of Childhood Sex Abuse
Rahul Kohli says he was a victim of childhood sexual abuse. Kohli made the candid confession on social media saying he was a victim of childhood sexual abuse.
Also Read: Top 5 Facts About Supernatural's Jack Actor Alexander Calvert
Kohli's post received massive praise from the fans across the internet including Supergirl actor, Mehcad Brooks.
3. Rahul Kohli is Engaged
Rahul Kohli proposed his longtime girlfriend, Yasmin Molloy on July 18, 2018. The British actor shared the news on his social media accounts with no caption.
Also Check: Top 5 Facts About Bill Skarsgard!
Later the same day, Yasmin also took to Instagram and shared the same picture.
2. Rahul Kohli is an Avid Gamer
Rahul Kohli is an avid game as he was a recurring guest on the Rooster Teeth web series, "Funhaus."
Funhaus, is an American video-gaming, gaming news and entertainment news YouTube channel owned by Rooster Teeth based in Los Angeles, CA.
1. Rahul Kohli In Movies
Rahul Kohli has taken on a few films this year; the actor played a supporting role in the Netflix movie 'Happy Anniversary,' which is a movie about a couple who can't decide if they want to stay together after their third anniversary.
Besides that, there are other projects which the actor has not confirmed yet.
-->