Tori Roloff of 'Little People Big World' Reveals Baby Lilah is a Little Person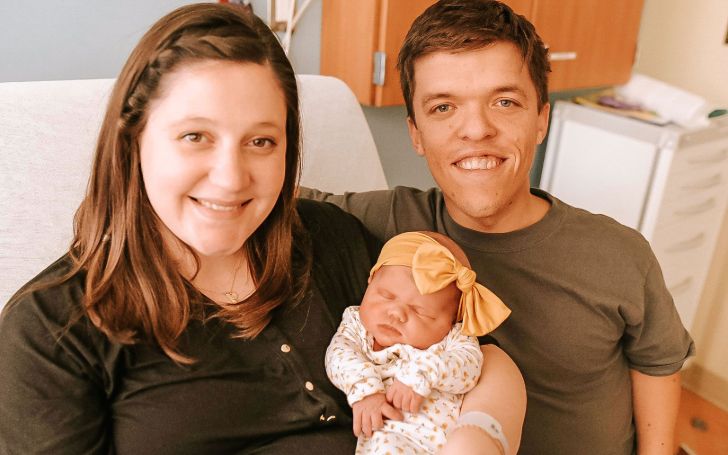 Little People, Big World star Tori Roloff reveals Baby Lilah as a little person in her Instagram story.
Baby Lilah has the same form of dwarfism as her father, Zach Roloff, and her brother Jackson Kyle.
The little people star, Tori Roloff confirmed her two-month-old daughter is a little person as she was born with medical condition known as 'achondroplasia,' which is responsible for dwarfism on people. The child weighed 8 lbs, 9 oz, and measured 18½ inches.
Tori Roloff getting cozy with two kids, Jackson and Lilah.
Source: Cheatsheet
The mother of two gave details about undergoing a second cesarean section during her second child's birth. She got frank with her Instagram fans and gave full details on her pregnancy.
Mama Roloff posted, "Because Lilah has dwarfism. It's not that I couldn't have a VBAC (vaginal birth after caesarian section), but just most likely it would have ended in a C-section, so we just skipped ahead,"
Watch: Tori Roloff Confirms That Newborn Daughter Lilah Is A Little Person In Honest Birth Story
When asked by a fan, during the string of Q&A session, if baby Lilah is a little person, the 28-year-old mother gave a swift and straightforward answer as 'Yes.' Tori furthermore added, on how Lilah's condition was the reason for her caesarian section delivery.
Also see: Learn The Secrets Of Jonah Hill Weight Loss - His Body Transformation Is Truly Inspiring!
The couple welcomed baby girl Lilah in November, 2019. Expressing her situation, Tori previously had concerns over her second born. She went on to write to her fans about the hospital time being much difficult for her. However, Roloff feels like she's recovered a lot faster this time around and is just trying to get back in shape, loving her postpartum body.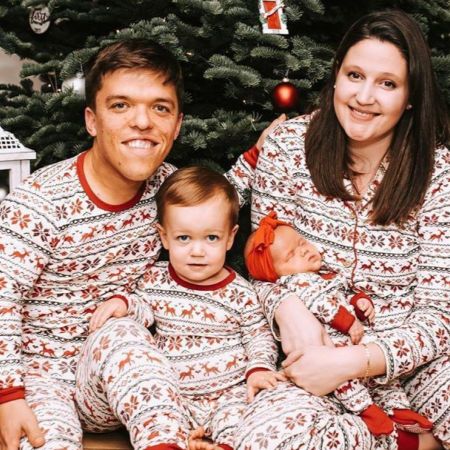 The adorable family of four, spending christmas holidays together. Source: Usmagazine
Tori also opens up about her struggles regarding the surgery. To which she said, its only been weeks since growing and giving birth to a human being, but it's hard, and having major surgery is difficult for her as she hates being restricted.
The TLC star continues, 'I hate asking for help, I hate not being able to physically keep up with where my mental state is. Plus, there are jiggles in places that are honestly just hard to come to terms with.'
The proud mother of two gets pretty candid about caring her two children and is continuously seen gushing over them on her social media. She shares swoon-worthy Instagram posts of both her kids with captions that are sure to melt anyone's heart.
You May Also Like: 10 Facts You Might Not Know About Oscar Winner Ruth E. Carter and Her Designs
Stay tuned for more Entertainment updates visit Glamour Fame, and don't forget to sign up the newsletter.
-->