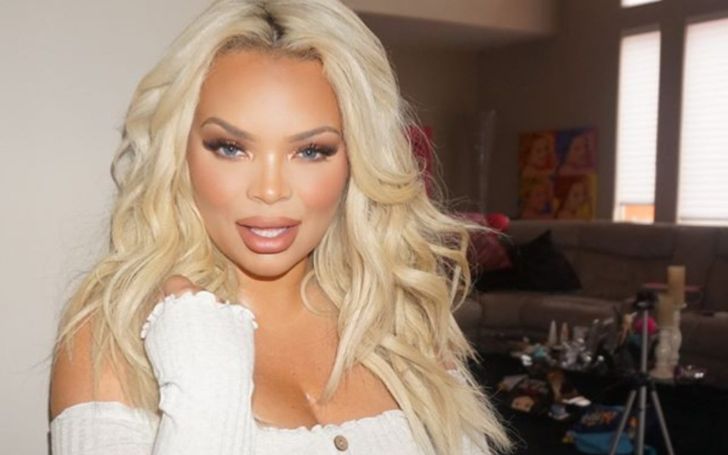 Mukbang is a trending online livestream where people share their opinion on a certain type of food dish with their viewers. This trend made a lot of youtuber famous on the internet, and Trisha Paytas is one of those celebrities who garner tons of attention from her Mukbang videos.
Though Trisha love to share binge-eating vlogs in her YouTube channel, in one of Paytas video, she outspoken about her eating disorder and battle with depression.
The Mukbang YouTuber Trisha took 31 years to act against her insecurities due to double-sized weight. To fight back, Paytas began her body transformation, which led her to lose a certain number of pounds, and she is still on the process on dropping certain amounts of fats from her body.
Trisha Paytas Lost 37 pounds From Her Body
The Mukbang star, Trisha Paytas, as we stated earlier, undergone a physical transformation by changing her relationship with unhealthy food.
The Mukbang Trish, dropped down her weight.
Photo Source: The Daily Dot
Trisha is also active in different social media; on Instagram, she garners more than 2 million followers. As a result, her Instagram is a best place to share her progress related to the weight loss journey. That's why on May 31, 2019, Paytas shared details related to her achievement where we can find the oversized beauty losing 37 pounds of fats from her body.
Recommended: Ariel Winter Shows Off Weight Loss On Date With her Boyfriend Levi Meaden In Skintight Black Pants
On the Instagram post, Trish showed differences she obtain in four months since she initiates her weightless journey on her own, the photo was taken in Jan 2019 were she used to weigh 217 pounds, her peak weight, and after some hard work, Paytas dropped her weight to 180 pounds, on May 31, 2019, which was an excellent accomplishment for YouTube star Trisha Paytas.
How Did The YouTube Star, Trisha Paytas Lost Her Weight?
Like we mentioned earlier, the YouTuber Trisha Paytas has lost around 37 pounds of fats from her body, and you might be thinking, how did she achieved those differences in the short period, then let us break it down to you guys.
With Intermittent Fasting, drinking Water and Different Other Ways
One of the way, Trisha drop down her weight is from her strict diet and other activities. As in one of her posts, she shared that one of the aims to lose her weight naturally was to create discipline in her life. Therefore, she stopped eating unhealthy foods and began to drink water alot to clean off the toxic in her body.
On her twitter, Paytas also shared that she put a stop on eating food each day after 4 pm which worked like intermittent fasting for her and gave crazy results. Except for those steps, she also work-out, which helped her to burn her body fat.
Trisha Weight Loss Surgery
Before even thinking about burning her fat from the body, the oversized model, Trisha took her fat loss action to another level with liposuction. In 2017, Paytas shared couple of videos where she talked about her liposuction updates. She seemed happy with the change garner from the painful surgery.
Paytas Bullied in Her Whole Life Because of Her Weight
The oversized beauty, Trisha Paytas, made it clear on her Instagram post that she lived her whole life with insecurity due to her weight. Since she was eight years old, Trisha used to bullied by the 3rd-grade kids. They teased her, making fun of her chubby body figure.
Why people hate the Mukbang Trisha Paytas weight loss
However, back then, Trisha didn't understand why they used to mistreat her, and those activities always made her feel worse.Though people around Trisha told her how fat and attractive she is, Paytas ended up eating more to cover her feelings, which led her to face an eating disorder.
Also See: Learn The Secrets Of Jonah Hill Weight Loss - His Body Transformation Is Truly Inspiring
Shaming never encouraged her to be healthy, whereas things became harsher, Trisha began to gain more weight. She started to accumulate more haters in her social media. Her YouTube filled with negative comments like "miss piggy," "you're obese," "Keeping shoving food in your mouth," etc.
Mukbang Star, Trisha Tried "The Joker" (Joaquin Phoenix) Diet For a Week
Everyone might be familiar with the recent blockbuster movie, "The Joker," where Joaquin Phoenix played the role of the famous fictional character, Joker. However, you might not know, Phoenix went through a strict diet to gain a lean body for his character.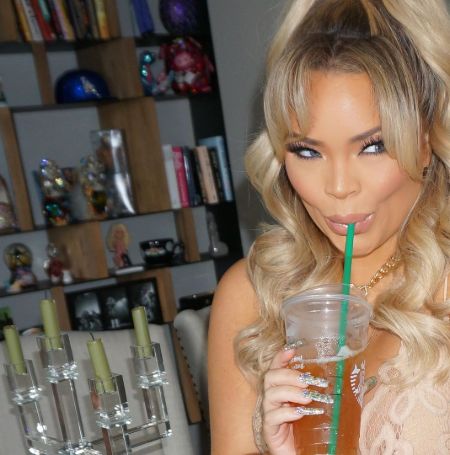 Trish was bullied in her whole life due her oversized body.
PhotoSource: Instagram of Trisha Paytas
From Joaquin's physical transformation, binge eater Trisha Paytas became motivated to try the strict diet followed by the Phoenix. In 2019, Paytas shared a video where she developed a strict diet for a week. In the beginning, Trisha weighed 1990 pounds, which through the tough routine drop down to 1898 pounds. She lost 92 pounds from her body, and her after and before photos also showed a vast difference. In the strict diet the beauty, Trisha only had an apple a day and water plus lettuce for a week which gave her a great result.
For more weight loss related news visit Glamour Fame.
-->