TV Personality Tommy Gabriel Celebrates His 21st Birthday!
Published Thu Apr 25 2019 By Andrew
Tommy Gabriel as known to the TV viewers is well known among his internet followers as Tommy Sparandera, enters the prime age of 21 today.
Tommy Gabriel, a TV & Internet sensation on the prime of his productive career is also looking forward to expanding his wings to the acting scene. Moreover, the internet and TV phenomenon has made quite a name for himself in the social media platforms garnering a hefty number of followers.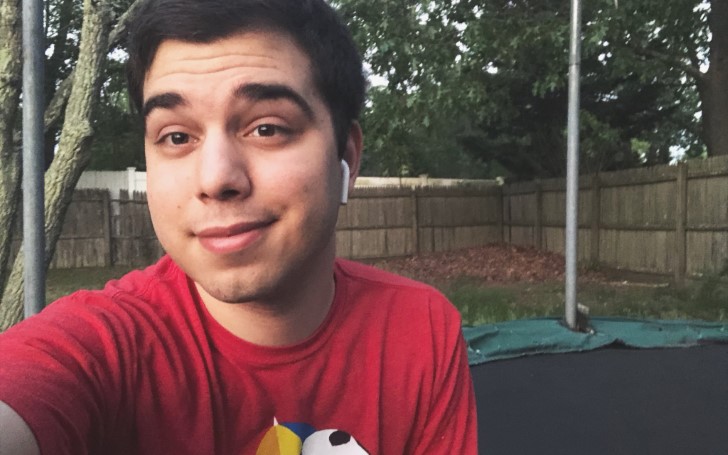 The humble hearted internet celebrity is in his a straight path to the achievement of stardom and refers to his followers and viewers as "Online Besties". Moreover, his bubbly and friendly personality is what his fans admire the most.
Don't Miss: Wendy Williams Has Hired A Team To Ensure Her Finances Are Secured
He enriches the lives of many with his entertaining and intriguing nature of contents however, his major focus is centered around technology as well as celebrity gossip. In fact, his audience is completely hooked on his takes on the most relatable and trending of topics.
Although he himself is constantly suffering from depression and anxiety, he puts his best forward to spread happiness among his followers. Moreover, humanity, as we know, is widely enriched by the presence of such a kind and generous figure.
The recently turned 21 TV personality creates content that inspires others and betters the mood. The fact that his content is one of the most gripping ones out there has earned him an international fandom for his varied social media platforms.
Recommended: Scientists Explain What Would Really Happen To The World Following Thanos' Snap-In Infinity War
As a matter of fact, Tommy has been quite an addition to our team with his valuable advise, suggestions and efforts to enrich the way we do things out here. So we provide the best of wishes on the occasion of his 21st birthday.
-->