Tyler Crispen and Angela Rummans of 'Big Brother' Moved to South Carolina and Purchased a Home Together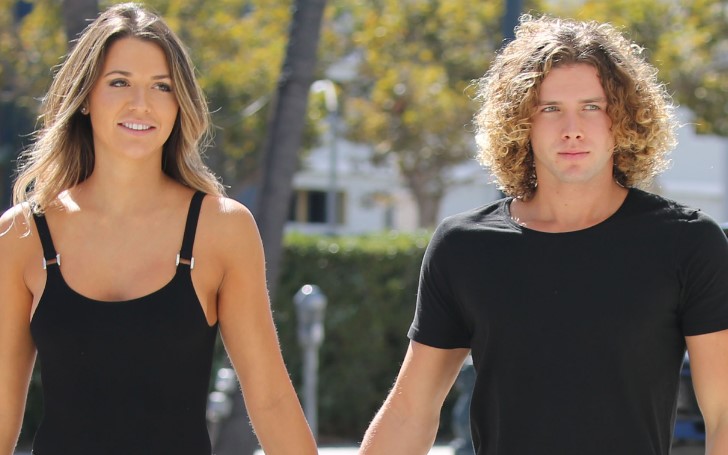 Angela Rummans and Tyler Crispen moved to South Carolina and purchased a home together.
Seems like Big Brother couple, Tyler Crispen and Angela Rummans, is showing much confidence in each other. We've got something to back this statement.
Angela and Tyler, who finished fourth and runner-up of Big Brother's season 20, recently relocated from Los Angeles, California to Hilton Island, South Carolina.
Watch: Angela Rummans & Tyler Crispen Dish on Their 'Big Brother' Love Story
Taking to his Instagram, Tyler uploaded a picture of him and Angela and captioned it, "HUGE NEWS! Bye-bye LA, we moved... far! After one of the craziest months of all time, we're excited to finally share that we've moved to the place that brought us together in the first place."
Crispen further added, "We are now proud homeowners on the best island in the world." Angela also announced the big news on her social media. Taking to her Instagram accounts, she uploaded a picture of her and Tyler drinking wine, and captioned it, "Home owners."
The couple who fell in love after the 20th season of Big Brother started a jewelry line, and now they seem like they are proud of themselves for owning a home. Moreover, Angela is originally from Hilton Head, so she seemed a little more excited to be there than Tyler.
Also Read: Emma Watson Plastic Surgery - Did She Get Breast Implants?
Angela said, "I was like, 'Damn, I would move back to Hilton Head if we can get that house! And we were like, 'Okay, well, let's see what we can get pre-approved for,'" Angela shared, adding that she and Tyler eventually found out they could maybe afford the home."
Watch: MAJOR LIFE UPDATE! We moved... Far. Tangela Vlog #1
Angela added, "Tyler said it seemed like "a no-brainer to have a place to call our own in a place that we know like the back of our hand." But unfortunately, the couple's initial offer was rejected. Angela shared they were heartbroken, but another house popped up while they were in Greece.
Recommended: Mark Wahlberg Weight Loss - Learn the Secret to His Diet!
The couple said the house was more beautiful than the previous one. So they just packed the bag and moved as if they own the house already. Luckily, this time, their offer was accepted, and the mortgage was approved.
Angela said it was one of the best feelings ever. She further added, "We bought this place sight unseen... That was the most millennial thing we've ever done... It made more sense to have our home base where it's easy living."
For more information on your favorite celebrities' lifestyle, stay tuned to Glamour Fame, and don't forget to sign up for the newsletter.
-->